Content of DOH COVID-19 Home Care Kit
DOH – The Department of Health will launch its own COVID-19 Home Care Kit, the Kalinga Kit. Here is a list of what the kit includes.
The rise in the COVID-19 cases in the Philippines urged the national government and the pandemic task force to place Metro Manila under Alert Level 3. The said measure was imposed starting January 3, 2022 and is set to expire on January 15, 2022.
Several cities outside Metro Manila also logged an increase in their COVID-19 cases following the holiday season. The health authorities are worried about the congestion of coronavirus patients in hospitals.
According to Malacañang, it is possible that Metro Manila will be placed under Alert Level 4 if the COVID-19 cases would continue to grow. The same stand was previously aired by Department of Health (DOH) Secretary Francisco Duque III.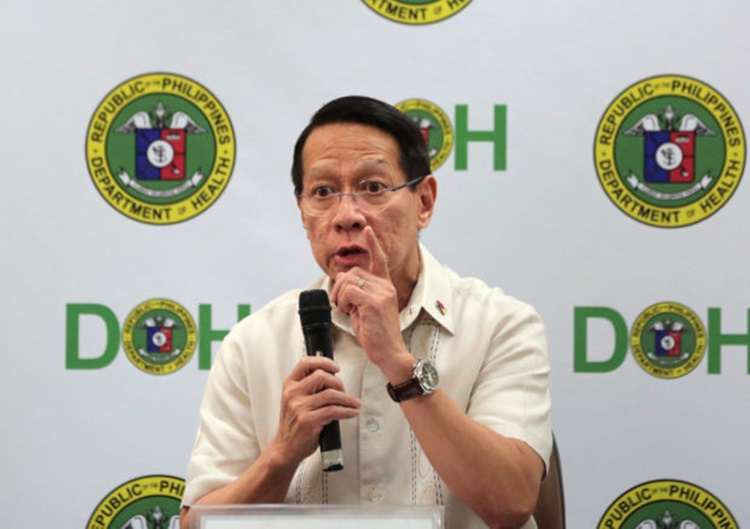 In the Philippine General Hospital (PGH), at least 1,100 healthcare workers tested positive for COVID-19 since January. The total number of coronavirus patients admitted to PGH now is far above its actual capacity.
To attend to the patients, the admin of PGH converted some non-COVID beds to COVID beds. The current isolation of the infected healthcare workers is 10 days.
Based on a report on ABS-CBN News, DOH is set to launch its own COVID-19 home care kit soon. According to Health Secretary Francisco Duque III, the kit will contain:
five (5) pieces anti-virus masks
alcohol
thermometer
paracetamol
lagundi
According to the report, health Secretary Francisco Duque III told ANC Headstart that the DOH COVID-19 Home Care Kit will be called "Kalinga Kit". They have put together around 35,000 kits and they are asking companies to help them.
The government continues to encourage the public to get vaccinated and practice the minimum public health protocols.
READ ALSO: CHR Says Listing Unvaxxed Residents Must Not Violate Right To Privacy