Lapu-Lapu mayor: "I am in favor of that — there is no more hyphen."
LAPULAPU — On Tuesday, Lapu-Lapu City Mayor Junard "Ahong" Chan said that he's pushing for the city to be renamed.
This, after President Rodrigo Duterte has ordered the revision in the rendering of the first Filipino hero's name from "Lapu-Lapu" to "Lapulapu".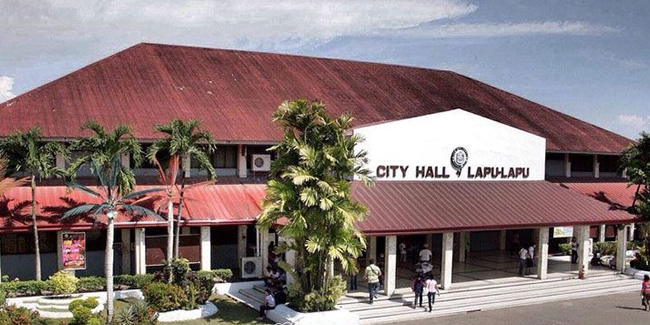 In an interview on Tuesday, the city mayor said that he asked local councilors to recommend to the House of Representatives the amendment of the "Lapu-Lapu City Charter" (Republic Act 3134) which was signed in 1961.
The city will have the same spelling as "Lapulapu" if the charter was amended.
"I am in favor of that — there is no more hyphen," Chan said, referring to the revised spelling.
Chan also said that it was known that President Duterte didn't want Lapulapu's name to be the same as that of the local fish lapu-lapu (grouper).
READ ALSO: President Duterte Signs EO Changing The Rendering Of Filipino Hero's Name
Last Tuesday, President Duterte signed Executive Order (EO) 152 enjoining all groups, and the private and public sectors, to adopt the new spelling when referring to the national hero.
However, places using the old name shall continue to be respected.
"The name Lapulapu is understood to refer to the Filipino hero who bravely and victoriously fought in the Battle of Mactan [against the Spaniard colonizers] in the 16th century. Thus, all references to the name "Lapu-Lapu" in EO No. 17, as amended, and EO No. 55, as amended, are hereby amended to read as Lapulapu," the EO read.
CNN Philippines reported that Lapu-Lapu City in Cebu used to be known as "Opon", was a first-class city, and was home to the Mactan-Cebu International Airport and several world-class beach resorts, among others.
According to a report, Lapu-Lapu City was a lone congressional district with 497,604 residents.
For more news and updates, you may feel free to visit this site more often. You may also visit Newspapers.ph via our official Facebook page and YouTube channel.