Karla Estrada Gives Glimpse of Life, Struggles, and Lesson
KARLA ESTRADA – During her interview with Toni Gonzaga, the actress-singer spoke about the most important life lesson that she learned from her experiences.
One of the Filipino celebrities that many people look up to for inspiration is Magandang Buhay host Karla Estrada. It is no secret to the public that she is one strong single mom of four (4) children.
Karla's eldest is Kapamilya star Daniel Padilla, her son with actor Rommel Padilla. She has three (3) other children – Juan Carlos, Magui, and Carmela. The children of the actress-singer have different fathers but they all grew up under her care and they are very close to each other.
Recently, Karla Estrada appeared as the guest on the vlog of Kapamilya actress Toni Gonzaga. She talked about her children, her past relationships, and the greatest lesson she learned from her experiences.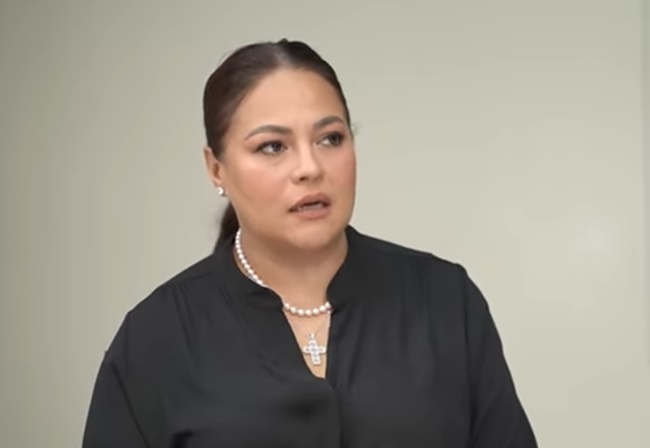 Karla was only 19 years old when she got pregnant with Daniel. Then, she and Rommel Padilla, the father of Daniel, was no longer seeing each other frequently. He also got imprisoned a few weeks after she told him she's pregnant.
Amid the criticisms from other people, Karla stressed that she knows her core. She also emphasized that all her children are products of love. Furthermore, she expressed that she did try to fight her relationships with their fathers but those were not meant to be and she did not want her kids to see it.
Karla raised her four (4) children as a single mom. She experienced the lowest of lows and there was even a time when their electricity supply got cut because she failed to pay for their bill. She would fan her daughters to sleep.
When asked by Toni Gonzaga during the interview about the most important lesson she learned in life, Karla Estrada answered that it is to be open.
"Maging bukas tayo, marunong tayong makinig dahil hindi tayo laging tama. Kailangan mo pa bang madapa nang paulit-ulit para masabi mo sa sarili mong tama pala ang nanay mo?" the Magandang Buhay host said.
The actress-singer further stressed that it is important to give space for to the sense of humor despite what you are going through. She expressed that it is a big help to find reasons to smile and laugh because there are a lot of reasons around to be happy.
You may also visit – Karla Estrada's Boyfriend Jam Ignacio Speaks About Their Relationship