The DTI asked e-commerce platforms to only sell products with ICC sticker or PS mark.
Department of Trade and Industry — The DTI Consumer Protection Group (DTI-CPG), through the Bureau of Philippine Standards (DTI-BPS), reminded online shopping platforms to ensure that all the products they sell have Import Commodity Clearance (ICC) sticker or Philippine Standard (PS) mark.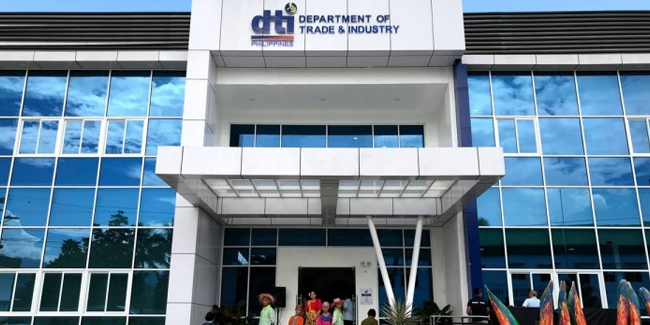 Republic Act 7394 or the "Consumer Act of the Philippines" and Republic Act 4109 or the "Standards Law" mandated the DTI-BPS to implement the ICC Certification Scheme and the PS Quality and/or Safety Certification Mark Licensing Scheme.
Mandatory products were not allowed to be distributed in the market without the required ICC sticker or PS mark under those certification schemes.
Importers and manufacturers of those products were required to secure the ICC certificate or the PS License, respectively, before selling or distributing their products in the country.
READ ALSO: House Approves Bill Imposing VAT On Digital Transactions On Final Reading
The present list contains 87 products under the mandatory certification schemes — including household appliances, lighting and wiring devices, steel products, plastic pipes and ceramic products, cement and plywood, chemical products, and automotive-related products. You may visit the BPS Standards and Conformance Portal if you want to check out the complete list of products.
According to the Department of Trade and Industry, e-commerce platforms fell within the ambit of Section 3.5 of the Department of Trade and Industry's Department Administrative Order (DAO) No. 2, Series of 2007.
"We remind online sellers and operators of e-commerce platforms in the country to ensure compliance with the requirements of the aforementioned laws, rules, and regulations," DTI Consumer Protection Group (CPG) Undersecretary, Atty. Ruth B. Castelo warned. "Failure to comply with the requirements set forth in relevant issuances shall constrain the DTI to undertake necessary legal action against these sellers."
For more news and updates, you may feel free to visit this site more often. You may also visit Newspapers.ph via our official Facebook page and YouTube channel.