Taylor Swift's "Wildest Dreams (Taylor's Version)" was already available on selected music streaming platforms.
Taylor Swift surprised her fans as she officially released her song "Wildest Dreams (Taylor's Version)" due to this reason.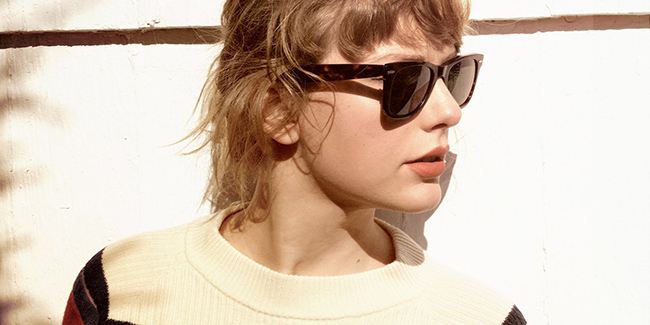 On Wednesday, the original version of Taylor's "Wildest Dreams" dramatically spiked as the song racked up 735,000 plays and it peaked further still, at 750,000.
However, those numbers were no match for the thrill of Swifties (Taylor Swift's fans) getting a new version and quickly establishing new margins.
Interest in the original version of Taylor's song had been surging earlier in the week, irrespective of any known plan to release a new version of the said track, thanks to the song's sudden popularity on TikTok.
On TikTok, users were using snippets of the tune in conjunction with the app's "slow zoom" function.
READ ALSO: Taylor Swift To Release Rerecorded Version Of "Red" Album
Variety reported that news of the release of a fresh recording of the said track was startling to Taylor's supporters as they're expecting a teaser track to come along at any time for the "Red (Taylor's Version)" album, which was already up for pre-order and will be available on November this year.
According to a report, seeing the huge wave of streams for a recording of the track she didn't own, Taylor — who encouraged her fans not to consume her Big Machine catalog after it was sold off twice without her input — pivoted and put her rerecorded version of "Wildest Dreams" out far earlier than she likely would have otherwise.
"Hi! Saw you guys got Wildest Dreams trending on Tiktok, thought you should have my version," Taylor wrote on her Instagram Stories along with a link where Swifties can listen to.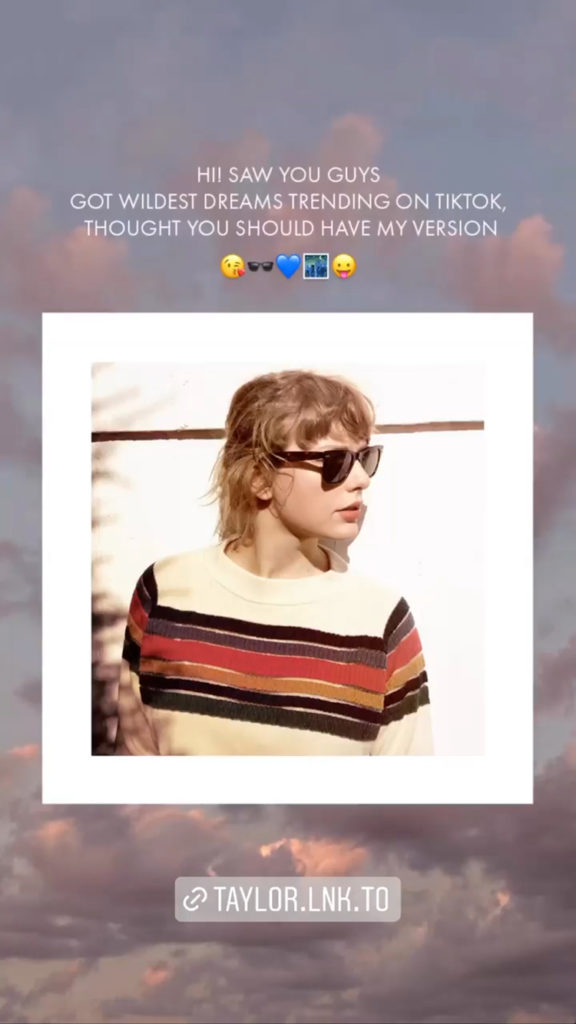 She then elaborated more playfully on TikTok itself as she uploaded a video where she played a teaser of the said track.
In a subsequent, separate video on her TikTok account, Taylor posted footage of herself in a non-glam mode in overalls with the caption, "You set a date in November with Red but then someone mentions 1989".
She affected a look of distraction and then the video cut to her in more glamorous mode, with sunglasses and bright red lipstick, a la the "1989" imagery, winking at the camera as her new version of "Wildest Dreams" played at the background.
Her surprise release of a re-recorded version of the said track quickly piqued the interest of her supporters on Friday (Friday evening in the Philippines).
For more news and updates, you may feel free to visit this site more often. You may also visit Newspapers.ph via our official Facebook page and YouTube channel.