Init Sa Magdamag Finale – Doc Tupe, Rita & Peterson
INIT SA MAGDAMAG – The ABS-CBN romance-drama television series aired its final episode. Here's what happened to Doc Tupe, Rita, and Peterson.
One of the television series that hooked a lot of viewers from its trailer to the final episode was Init Sa Magdamag. It was top-billed by Yam Concepcion, Gerald Anderson, and JM de Guzman.
Yam plays the character of Rita Macatangay-Alvarez. She is a nurse and the ex-girlfriend of Dr. Christopher "Tupe" Salcedo, the character of Gerald in the TV series.
Rita and Tupe had a relationship when they were in college. However, it was wrecked by the situation when he was falsely accused of being involved in the corrupt activities of his father.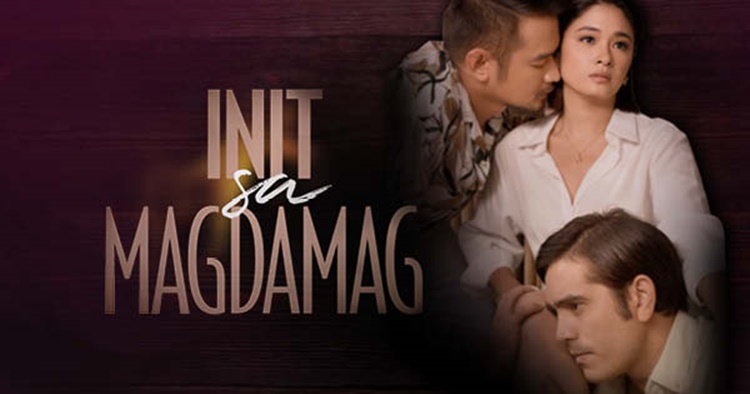 Even before Tupe and Rita broke up, Peterson Alvarez, played by JM de Guzman, already had his eye on her. Thus, when they did separate, he did everything he can to win her heart.
Peterson whose coming from a prominent political family always credits Rita as the reason behind his being a changed man. He used to spend his time in bars before he met her. They eventually got married and started a happy life together.
However, an accident caused Peterson to be unable to give his wife a baby. It started to strain their relationship. He thought that a child would solve their marital problems so he convinced her to have a baby through IVF.
After persistent encouragement from her husband, Rita agreed. The couple chose Doc Tupe to be the donor and he agreed. However, in the mid of the pregnancy, the marital problems between the couple only grew bigger and bigger until they separated.
Peterson tried hard to win Rita and the baby named Andrew but she is really done with their relationship. Doc Tupe is one of those who helped Rita as she stood on her feet again.
Recently, Init Sa Magdamag aired its final episode. In the finale, Peterson Alvarez decided to jump off a bridge to escape from the arrest by the police. Rita and Doc Tupe convinced him not to.
Peterson was convinced not to jump but as he was about to go down the bridge, he lost his balance and fell to his death. After a few years, Doc Tupe and Rita married – finally a complete family for baby Andrew which is also Peterson's wish for the boy.
READ ALSO: Gerald Anderson Asked if Julia Barretto's "The One", Marrying Her