Benedict Cua announced that he decided to take a break from social media and work.
Actor and vlogger Benedict Cua recently announced that he has decided to take a break from social media and work to heal and find himself.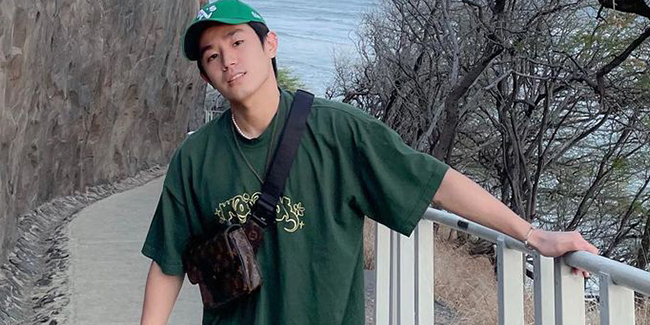 Benedict made an announcement in his YouTube vlog titled "Good bye, Philippines," saying that he had been feeling lost lately.
"I know it sounds so entitled but I feel like at this point in my life, [I'm experiencing] existential crisis where suddenly, [everything's like] back to zero," he said.
According to Benedict, the passion he had for his craft had been gone for a while for a number of reasons — including being obligated to create content. He shared that he's also been feeling anxious, describing it as having a "dark cloud" over his head.
Being a social media personality for years, he said that he felt like he couldn't separate his work from his personal life anymore. As such, he was doubting if he's walking on the right path.
READ ALSO: Jamill Reacts to Good and Hate Comments in Their Comeback
One event where Benedict realized that he had to take action for his feelings was when he came home to Bulacan and felt "disappointed" with nature, which used to make him happy.
"I felt like there's no beauty in reality anymore and it scared me 'cause before, when I'm connecting with nature, I feel whole, I feel alive," he said.
Looking back, he also realized how all his life, he had been "doing everything for other people." Benedict then decided to finally make himself a priority and to improve himself for a brighter future.
He also said that there's no certainty on when he'll be back or if he'll be posting on social media, but one thing is for sure: "I'm not gonna let myself be pressured."
Towards the end of his nearly six-minute video, he thanked his supporters and also reminded everyone that it's also okay to let go "for a while if it's for yourself".
Benedict also posted photos of him on the beach on his Instagram, promising that he will "come back stronger".
For more news and updates, you may feel free to visit this site more often. You may also visit Newspapers.ph via our official Facebook page and YouTube channel.