Vaccine experts on the immediate plan to vaccinate children and teenagers against COVID-19 in the Philippines.
Here's what a group of vaccine experts said on the immediate plan to vaccinate children and teenagers against COVID-19 in the Philippines.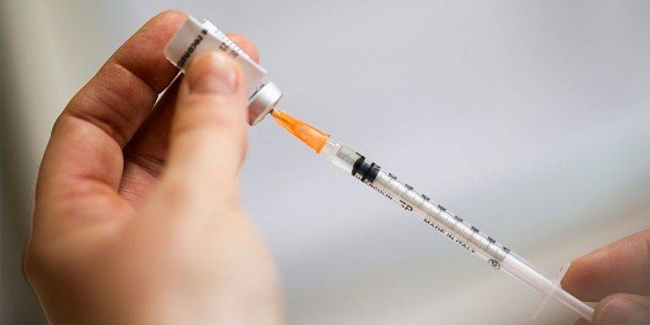 A group of vaccine experts in the Philippines had agreed that children and teenagers shouldn't yet be included in the national government's COVID-19 vaccination program despite the threat of the Delta COVID-19 variant.
Dr. Jaime Montoya, the executive director of the Department of Science and Technology-Philippine Council for Health Research and Development (DOST-PCHRD), said on Tuesday that the group of experts came to this conclusion after meeting this week.
According to Montoya, minors shouldn't be vaccinated yet against COVID-19 because of unstable vaccine supply and lack of efficacy and safety data for the said age group.
Montoya told CNN Philippines that it was the consensus recommendation of the All Experts Group not to recommend inoculation at this time and to include them in the priority list.
READ ALSO: Further Studies Needed Before Administering COVID-19 Vaccines To Children — Duque
Montoya also said that the experts recommended that the current priority list be maintained and inoculation continue for sectors more vulnerable to contracting severe COVID-19.
Earlier, he said that children who contracted the coronavirus were most likely to have a mild or asymptomatic coronavirus infection. However, he said that the final decision lies with the Department of Health (DOH).
READ ALSO: Vaccination of 12-17 Age Group Would Mean 12M To 14M More People To Vaccinate — FDA
On Sunday, vaccine czar Carlito Galvez Jr said that some officials proposed to inoculate minors aged 12 to 17 by the end of September or October after seeing how they're impacted by the Delta COVID-19 variant.
According to the Food and Drug Administration (FDA), at least 24 million additional COVID-19 doses will be needed if the national government decided to inoculate the said age group.
Meanwhile, Presidential Adviser for Entrepreneurship Jose Ma. "Joey" Concepcion III said that the Philippine business sector was looking to procure additional COVID-19 vaccines for the children of their employees.
According to Concepcion, the private sector was looking at procuring Pfizer-BioNTech COVID-19 vaccine doses via a tripartite agreement to aid the national government in its vaccination rollout.
For more news and updates, you may feel free to visit this site more often. You may also visit Newspapers.ph via our official Facebook page and YouTube channel.