Labor Secretary Bello on board and Bar exams: "Tanggalin na 'yang exam-exam na 'yan"
On Wednesday, Labor Secretary Silvestre Bello III questioned the need for board and Bar exams, arguing that students have gone through several tests already.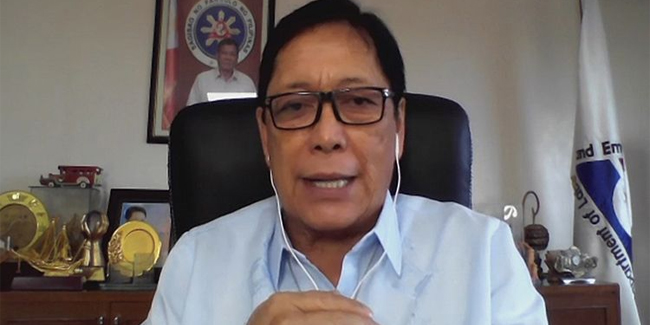 Bello was asked in a media briefing about the remaining number of nurses from the additional 1,500 allowed to be deployed overseas.
As he answered that the cap had not been reached yet, he reminded that another batch of nursing graduates will undergo the licensure exam in July this year. Then, Bello went on to question the need for board exams.
Bello said that he floated the idea during a meeting with the Philippine Nurses Association and the PRC Board of Nursing, adding that he's considering recommending the measure to Congress.
"Sabi ko, Pag-aralan 'nyo 'yan and then we can recommend to Congress na tanggalin na 'yang exam-exam na 'yan.' Gastos sa ating nurses na nakuha na ang pag-aaral na kailangan nila, eh puwede na mag-practice. Pero depende pa rin 'yan, dahil under law ay dadaan dapat," Bello said.
Bello also said that board exams for the engineering and dentistry practices should be scrapped as well.
READ ALSO: Pharmacist PhLE Board Exam Result June 2021 FULL LIST
Bello, who was a lawyer, also felt the same way for law students, saying that students who have topped the Bar exams may not necessarily be the best when practicing law.
"Why don't we do away with Bar [exams]? Students have to take a four-year pre-law, four years of law education. They undergo rigorous scrutiny before they graduate, then still have to take the Bar? Some of those who top the Bar weren't necessarily good when practicing law," Bello said.
Hinting at his possible plans after the Duterte administration, Bello said that scrapping board and Bar exams would be his pet bill if he will be part of the legislative mill. However, he said that he didn't know yet if he will run for office.
Meanwhile, the Professional Regulation Commission (PRC) on Wednesday announced that 1,546 out of 2,337 passed the June 2021 Pharmacist Board Exam.
What can you say about this? Let us know in the comments below.
For more news and updates, you may feel free to visit this site more often. You may also visit Newspapers.ph via our official Facebook page and YouTube channel.