How many population in the Philippines?
HOW MANY POPULATION IN THE PHILIPPINES? — President Rodrigo Duterte issued a proclamation on the official population count.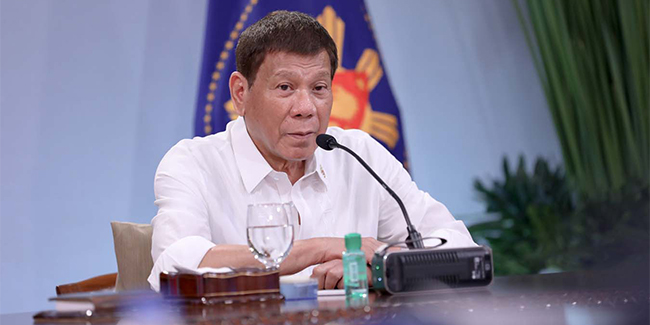 Based on the latest proclamation issued by President Duterte, the Philippines had reached a population of over 109 million.
As stated in Proclamation No. 1179, President Duterte declared the official population count of the country by province, city/municipality, and barangay based on the 2020 census.
The census was conducted by the Philippine Statistics Authority (PSA) last September 2020. As of May 1, 2020, the total population in the Philippines stood at 109,035,343.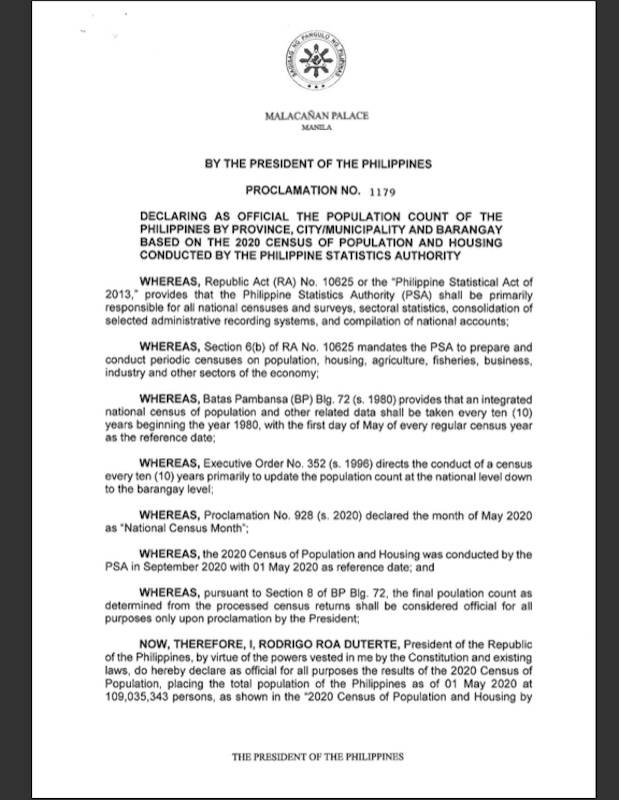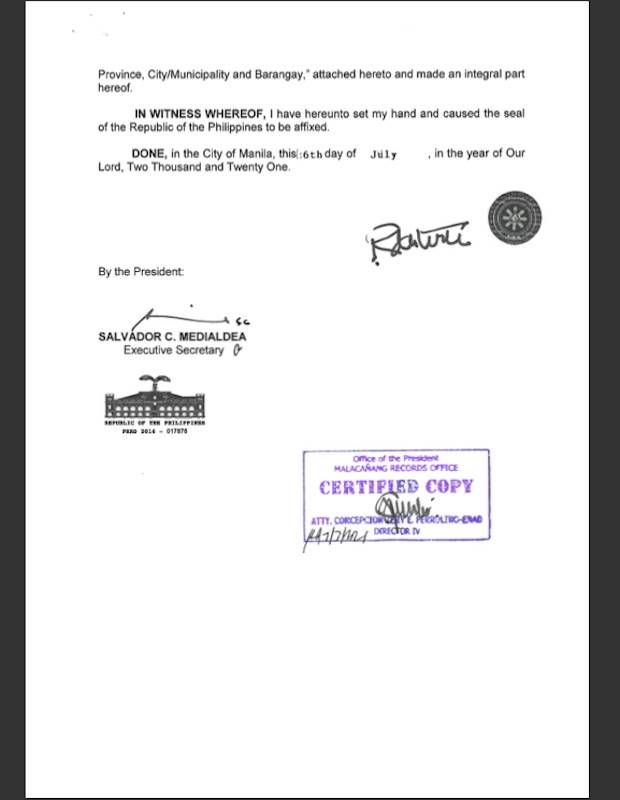 The proclamation was signed by President Duterte last July 6, 2021, and was released by the Palace last July 7, 2021.
Based on an executive order issued in 1996, the government conducted a census every 10 years in order to update the population count from the national down to the barangay level.
A 1980 decree stated that the first day of May of every regular census year was the reference year.
READ ALSO: Senator Go Reiterates Not Interested In Running For Higher Position In 2022 Elections
Meanwhile, the Philippine Statistics Authority reported that based on the Census of Population and Housing (2020 CPH), the total population in the Philippines had reached 109,035,343 in 2020.
According to PSA, the Philippine population had increased by 8,053,906 from 100,981,437 in 2015, which translated to an annual population growth rate (PGR) of 1.63%.
PSA also noted that the rate at which the population in the Philippines grew during the period 2010 to 2015 was higher at 1.72%.
What can you say about this? Let us know in the comments below.
For more news and updates, you may feel free to visit this site more often. You may also visit Newspapers.ph via our official Facebook page and YouTube channel.