Presidential Adviser for Entrepreneurship Joey Concepcion backed the use of "vaccine passes" for safe mobility.
Presidential Adviser for Entrepreneurship Joey Concepcion backed the use of "vaccine passes" or proof of vaccination for safe mobility.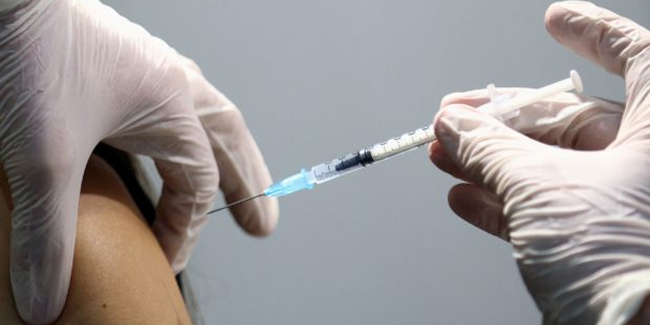 In a report on Manila Bulletin, Concepcion had proposed the use of such document in order to prove vaccination status for greater mobility to shop, dine, and travel in the Philippines as more people receive the COVID-19 vaccines.
Concepcion said in a statement on Saturday that "vaccine passes" could be considered once the areas in the "NCR Plus" reached "herd immunity". Such proof of vaccination wouldn't only help guard against a surge in COVID-19 cases but also help boost struggling businesses to recover from the coronavirus pandemic fallout.
As more COVID-19 vaccines were delivered to the Philippines and administered to Filipinos, Concepcion noted that the herd immunity could be possible "by the end of the year".
He also noted that "vaccine passes" could be part of the new strategy once herd immunity was attained in the country.
READ ALSO: China To Issue Visa To Foreigners Who Have Taken China-made Vaccine
With the issuance of "vaccine passes", Concepcion noted that businesses could safely increase operating capacities in order to reflect the number of inoculated Filipinos.
Businesses that operated in enclosed spaces such as grooming salons, spas, health clubs, public transportation, airlines, shopping malls, even performance venues and museums, and especially restaurants can safely resume operations.
On the issue of data privacy, Concepcion said that existing technologies such as blockchain could help safeguard the integrity of "vaccine passes".
"We certainly do not want to curtail the rights of people who choose not to take the vaccine, but we must also consider the safety of those who have chosen to protect themselves and those around them," Concepcion said.
Concepcion had deferred to the national government to study the proposed vaccine documentation that had been imposed in other parts of the world.
For more news and updates, you may feel free to visit this site more often. You may also visit Newspapers.ph via our official Facebook page and YouTube channel.