Board member vs LGU officials
A board member of Sorsogon province was under fire for allegedly punching and splashing water on LGU officials of Irosin town.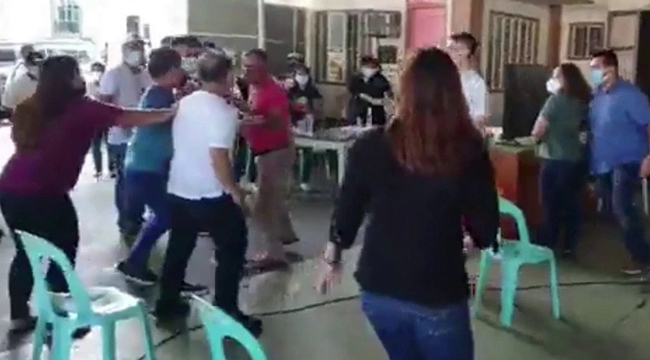 The incident happened during the province's Anti-COVID-19 information caravan.
Board Member Ed Atutubo has been accused of allegedly splashing water on Municipal Councilor Salome Navales.
The two got into a heated argument after the latter raised a query about the event whether there's another way not to continue the information caravan in their town especially among minors aged 10-17 years.
The board member cited that the activity was in accordance with Executive Order Number 12 issued by Sorsogon Gov. Chiz Escudero.
Earlier, Escudero issued an order for the formation of the COVID-19 task force on information dissemination.
It aimed at providing adequate knowledge to the youth in the province particularly on what to do to prevent COVID-19 infection.
But Atutubo stressed that the accusation he splashed water on Navales was untrue.
According to him, he only came to the said event to show pictures of some residents in the town who do not follow the enforced health protocols.
He also said that he splashed water on the councilor by accident.
Aside from that, the board member got into another commotion during the event after he allegedly punched Lorenzo Ubalde, the municipal administrator of the said town.
Their scene started when Ubalde tapped Atutubo on the shoulder and confronted him for his rude behavior. However, the latter suddenly punched him.
Atutubo and Ubalde might have settled their rift but Navales has filed a blotter against the board member and reported the incident to the Department of Interior and Local Government (DILG).
For more news and the latest updates, feel free to visit Newspapers.ph more often as well as our Facebook page and YouTube channel.