Private companies should have access to COVID-19 vaccines, according to Concepcion.
Presidential Adviser for Entrepreneurship Joey Concepcion on Sunday said that private companies, regardless of industry, should have access to COVID-19 vaccines.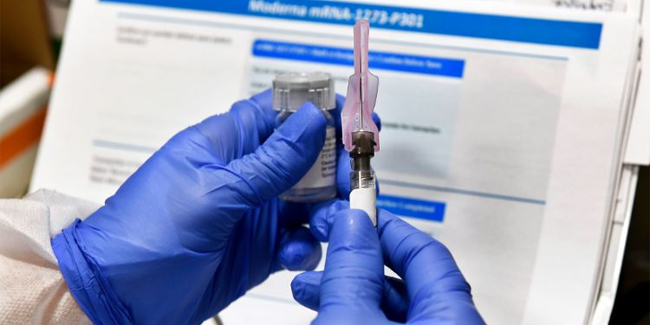 In a phone interview, Concepcion said that those people in the private sector were Filipino citizens and those businesses existed in the Philippines.
Concepcion also said that the private sector was buying the COVID-19 vaccines for their employees, adding that they weren't giving the vaccines to the public as they're giving it to their employees for free.
"These people are Filipino citizens. These businesses exist in the country. The private sector is buying the vaccines for their employees. So they cannot discriminate. They're not giving it to the public. They're giving it to their employees for free. So why will we restrict them from giving it to their employees? I don't see the logic behind that," Concepcion said.
READ ALSO: Lawmakers Alarmed By DOH's Alleged Order Banning Companies From Procuring Vaccines
Concepcion's statement came following reports that the Department of Health (DOH) and the National Task Force (NTF) were allegedly drafting an administrative order that would bar certain industries from buying their own COVID-19 vaccine supplies.
The planned ban covered tobacco companies, infant milk manufacturers, alcoholic beverage companies, and other industries "in conflict with public health."
A key argument for those proposing the ban was the provision against marketing products in conflict with public health as stipulated under Executive Order 51 series of 1986.
However, Concepcion said that there's "no marketing connection to this at all" as they're just giving protection to their respective employees.
On Sunday, the Department of Health said in a statement that the implementing rules and regulations (IRR) of Republic Act No. 11525 (COVID-19 Vaccination Law) were being fine-tuned.
"Any provisions that may tend to discriminate against any sector of the population from accessing COVID-19 vaccines will not be considered in the final version of the IRR," DOH said.
For more news and updates, you may feel free to visit this site more often. You may also visit Newspapers.ph via our official Facebook page and YouTube channel.