Maskless Woman Arrested After Declining To Wear Mask Inside Bank/Disrespecting Officer
MASKLESS WOMAN ARRESTED – Amid the coronavirus pandemic, several protocols were imposed to prevent the spread of the disease.
Among these protocols are the basics – social distancing and wearing face masks. However, some people don't believe in the severity of the virus and would go about their day maskless.
As such, most public and private facilities strictly enforce these rules to avoid a contagious hazard. But, instead of complying, some people would rather fight the authority rather than wear a mask.
Recently, a woman was accused of criminal trespass and resisting arrested after she refused to wear a mask inside a bank. According to reports from KHOU, the woman was identified as Terry Lyn Wright.
Cops said that the woman refused the bank's request to wear a face mask. Furthermore, she refused to leave the premises. Because of this, the bank called the police in an attempt to remove the woman.
However, instead of complying with the police' instruction, she explained that "she doesn't need to wear a mask". Technically, she is correct, but, the police explained to her that despite lifting of the mask mandate, private and federal facilities reserve the right to impose their own protocols.
"Ma'am, were doing this the easy way or the hard way", said the police. As a response, the woman asked, "What are you gonna do, arrest me? That's hilarious".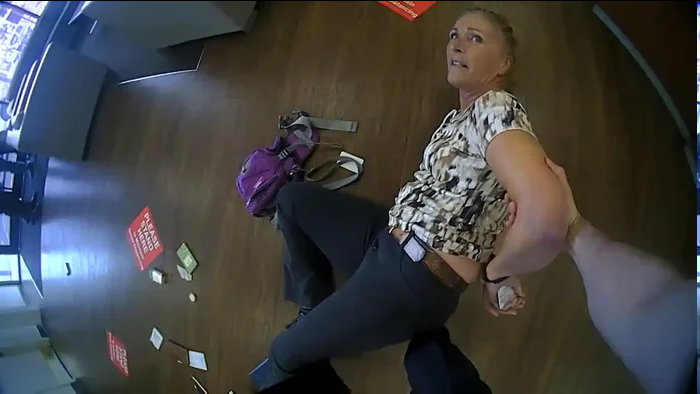 Afterward, the police officer took out his handcuffs and proceeded to arrest her for "criminal trespass and resisting arrest. Here is the full video on YouTube:
Salamat sa inyong maiiging pagbabasa. Aming sinisiguro ang pagserbisyo ng bago at pinaka-tinatangkilik na balita. Hanggang sa susunod na mga bagong balita mula dito lamang sa Newspapers.ph.
READ ALSO: