Gary Valenciano remained in quarantine as his wife had tested positive for COVID-19.
Singer Gary Valenciano remained in quarantine as his wife Angeli Valenciano had tested positive for coronavirus disease (COVID-19).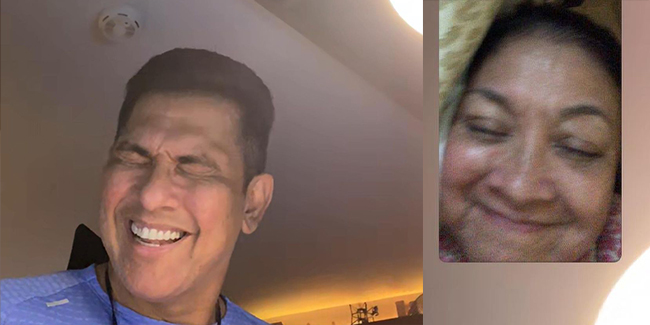 It was last March 20 when Gary's wife shared to the public that she had tested positive for COVID-19.
Gary, who remained healthy, had put himself in isolation because of his exposure to his wife. The couple resorted to doing video calls because they had been quarantining separately at home.
In Angeli's Instagram post on Monday, she said that Gary called her as he wanted her to listen to his new song "Make Us Whole Again." According to her, Gary didn't like his vocals the other day and so he re-recorded it.
Angeli and Gary also got by with the help of their children who brought them supplies and some picker-uppers.
According to Gary, someone came by to deliver fruits and veggies at that time, adding that he's thankful he's ok but his wife was positive. Gary also said that they both were grateful to have such wonderful children like Gab, Pao, and Kiana.
READ ALSO: Wife of Gary Valenciano Tests Positive for COVID-19
"Love you Mom. Be Negative. In Jesus Name!"
Angeli shared that she heard someone shouting outside her isolation room but from her window. According to her, Kiana was apparently preparing a message she could read from her window while social distancing.
"Awwwww So sweet my daughter is. With her faithful dog Kylo watching her accomplish her thoughtful deed of the day!" Angeli said.
For more news and updates, you may feel free to visit this site more often. You may also visit Newspapers.ph via our official Facebook page and YouTube channel.