Ez Mil debunked his own track "Panalo" to clarify the song's message.
US-based Filipino rapper Ez Mil recently debunked his own track "Panalo" in order to clarify the song's message to his supporters.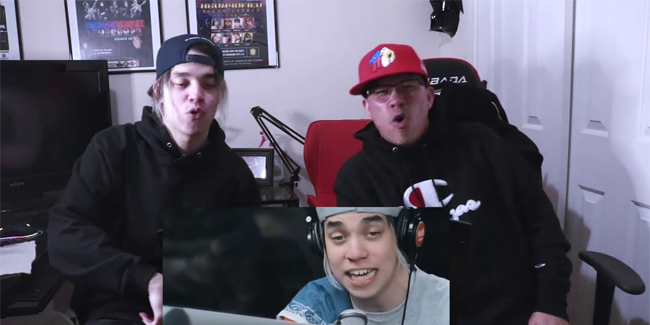 On Monday, US-based Filipino rapper HBOM uploaded a video on his YouTube channel wherein he invited Ez Mil to discuss the said track.
In the said video, HBOM and Ez Mil reviewed the latter's live performance on Wish USA wherein he sang his track "Panalo (Trap Cariñosa)".
READ ALSO: Panalo by Ez Mil on Wish USA Bus Goes Viral, Earning Mixed Reactions
Here are some parts of "Panalo" lyrics that Ez Mil and HBOM debunked in the latter's reaction video:
"Mapa-Tagalog, Bisaya, o Ilokano"
According to Ez Mil, he didn't mean to leave other dialects present in the Philippines and instead included three major languages in the country — Tagalog, Bisaya, and Ilocano.
"Keep runnin' ya mouth when you lyin'
I stay on my business while watchin' you dyin'
I'm takin' my people to heights while you cryin'
Bout regular livin' & that's what I'm tryna
Prove, 'stead of just lyin' in booths"
Ez Mil denied the allegations when he was asked if he's a gangster or something.
Instead, he shared that a certain person invited him to go to the skate park in order to showcase his talent in skateboarding.
"First true Filipino rapper on the news
Sit, enjoy it if ya' cool
Haters can snooze
While I put my city on the map
22-double the Olongapo City no cap
Never forgettin' the street where my
Cousin would sit when we always just listen to rap"
For this part, HBOM brought up the reactions of the netizens as they're wondering about "twenty-two double-o".
According to Ez Mil, "twenty-two double-o" (2200) was his entire city and so he's putting up for his entire city.
"Utang na galing sa loob na lumutang,"
In this particular line, Ez Mil simplified it as "utang na loob".
"URAY NO NGA IMBAGAK KINYAYO
TI UKKINAYO –
DITTOY AK LAENG AG-URURAY NO SINNO
TI AGDAYO -"
For this part, Ez Mil explained the Ilocano part of his lyrics. Although some parts of the original lyrics weren't included in his live version due to censorship.
"Even though I told you 'screw y'all', I'll be right here," Ez Mil said.
"TAPNO EH SANG SANGITAM AK INTE WAGAS
MO NGA PAYO –
NGATA KAY-KAYATEM NGA PATAYENG KA
KEN ATOY BAYO –"
According to him, he thought that someone was asking for a "death with".
"Sikayo nga am-amin
Lahat kayo
All of you"
Ez Mil explained that these lines have the same meaning but were translated into three dialects.
"Ever since bata ako I've been kinda
Discriminated in my own home country
Sure, some would be like:
"LuH AmPuTi pUTi mO. tiSoY"
I ain't tisoy
I'M PINOY"
For this part, he shared that kids at that time didn't talk to him because they thought they had to speak English to him, and he didn't get to fit in right away.
He also said that he's exaggerating the bad feeling he had when he was a kid, which he's supposed to be growing up to understand that it was just what it was back then.
"You're gonna get accepted no matter what," Ez Mil said.
The controversial part
"NANALO NA AKO NUNG MULA PA NA
PINUGUTAN SI LAPU SA MACTAN
AT LAHAT ANG NASAKTAN NA
NALAMAN NILA NA PINATAY
ANG KANILANG BAYANI
SA KARAGATAN NG BANSA
NA PAG-AARI
Ng Pilipino"
HBOM recalled that a lot of people were talking about these particular lines.
According to Ez Mil, he had a doubt in his head when it comes to closing out a song — to close out with absolute truth or making people talk about it.
However, Ez Mil clarified that he knew that Lapulapu was never beheaded, adding that he's putting an exaggerated term in a ploy to drive traffic and talk about it.
"It's like inaccurate, but he [Lapulapu] still dies," Ez Mil said.
Nevertheless, he apologized to those who were offended with the fact of him putting inaccurate sources about the Philippine history.
You can watch the full review below:
For more news and updates, you may feel free to visit this site more often. You may also visit Newspapers.ph via our official Facebook page and YouTube channel.