Coca-Cola was launching a new bottle size for the first time in a decade.
For the first time in a decade, Coca-Cola was launching a new bottle size and the bottle was made of 100% recycled plastic material.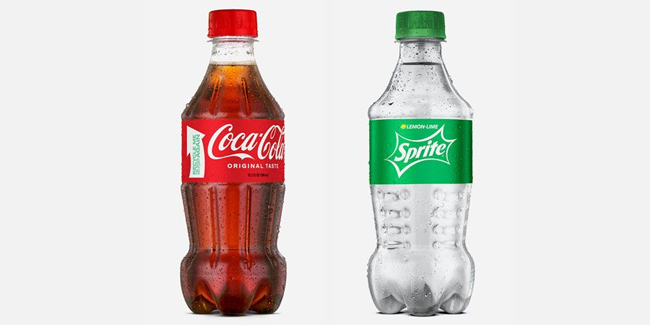 Coca-Cola's new 13.2-ounce recyclable bottle that some customers would see on shelves this week was made entirely of other plastics and it was the latest move in Coca-Cola's several-year initiative in order to reduce its plastic waste.
Also, Coca-Cola was hoping that the size could attract younger, under-25 drinkers who were seeking sustainable packaging (and sometimes even avoiding the company).
Coca-Cola's new bottle would be available before the nationwide launch this summer and would be available in selected states across the Northeast — including New York and Connecticut — as well as in Florida and California starting this month.
READ ALSO: RC Cola Ad Explained! – Team Behind Viral RC Cola Ad Speaks Up
In a report on CNN, Coca-Cola described the size as a "more sippable package" and it would debut with the company's most popular softdrinks such as Coca-Cola, Coke Zero Sugar, and Diet Coke at a suggested retail price (SRP) of USD 1.59.
"We've been listening to consumers and they have been telling us they want something a little smaller and a little more easy to consume. We took this opportunity to make a bottle with plastic that's 100% recyclable," Coca-Cola's general manager of sustainability Alpa Sutaria told CNN Business.
Coca-Cola's 13.2-ounce size was slightly larger than its aluminum can option and was smaller than the typical 20-ounce bottle. Unique sizes such as the 7.5-ounce mini could have garnered strong sales.
For more news and updates, you may feel free to visit this site more often. You may also visit Newspapers.ph via our official Facebook page and YouTube channel.