Chinese Man Does Sit-Ups Atop Power Post, Caused Thousands Of Power Cuts
CHINESE MAN DOES SIT-UPS – A Chinese man climbed up a power post to do sit-ups on top of it.
As such, onlookers were stunned at the stunt the man pulled off. However, his actions caused a power cut to thousands of residential homes.
Following this, authorities quickly came to take the man into custody on Sunday evening. According to reports, the incident happened on the outskirts of the southwestern city of Chengdu.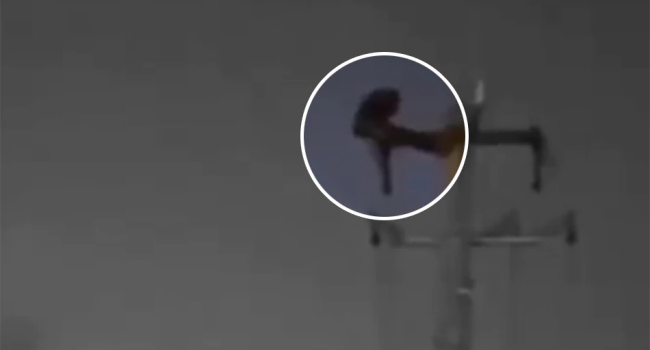 In a video uploaded to the Chinese social media platform Weibo, the man can be seen suspended about 10 meters in the air. Afterward, he did sit-ups.
This caused the local power supplier to conduct an emergency power shutdown which affected thousands of homes. Emergency personnel rushed to where the man was.
Still, it was unclear why the man did what he did. However, the majority of the residents around the area were annoyed because of his actions.
According to an article from Philstar, local police rejected to comment on the situation.
Thanks for reading. We aim to provide our readers with the freshest and most in-demand content. Come back next time for the latest news here on Philnews.
READ ALSO: Beauty Queen Meranie Rahman Recognized for Effort on Postpartum Depression