Here Is The List Of Postal Codes Of The Philippines
POSTAL CODES – In the Philippines, we use Zip Codes in order to easily find the distribution address of our mail. Although these codes are similar to that of the United States, the Philippines' zip code is unique in form and usage.
But, what is the difference between Zip and a postal code? Yes.. Essentially. The two codes, although different in names, share the same purpose. However, Zip Codes are mainly used in western countries such as the US, and postal codes are used in other countries.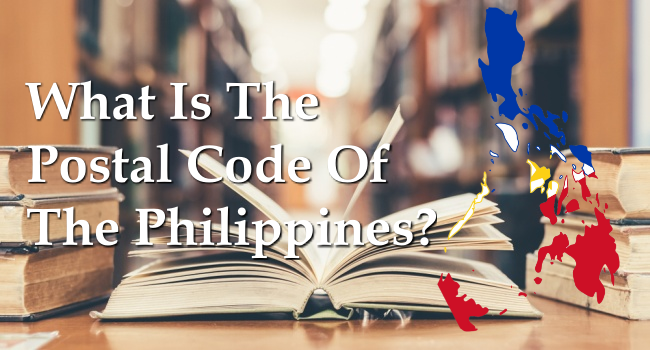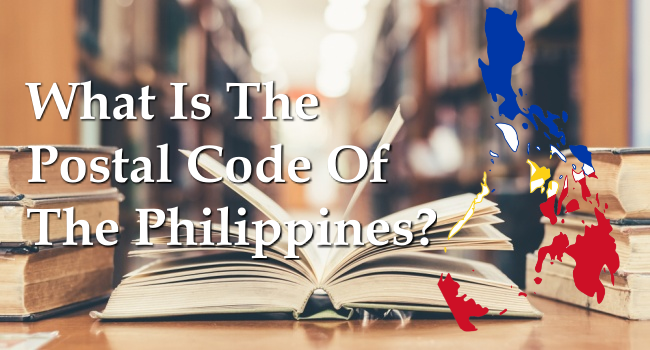 Here is the list of Zip/Postal codes found in the Philippines:
| | | |
| --- | --- | --- |
| List of ZIP codes in the Philippines hide ZIP Code | Area | Province or city |
| 400 | International Correspondence School | San Juan |
| 401 | Asian Development Bank | San Juan |
| 410 | Radio Bible Class | San Juan |
| 420 | Bible School on the Air | San Juan |
| 550 | Febias College of Bible | Valenzuela |
| 560 | Far East Broadcasting Corporation | Valenzuela |
| 700 | Plain Truth Ministries | Makati |
| 701 | Colgate Palmolive Philippines | Makati |
| 702 | Citibank | Makati |
| 703 | Sarmiento Enterprises | Makati |
| 704 | Producers Bank | Makati |
| 705 | Union Ajinomoto | Makati |
| 706 | Faith Embassy | Makati |
| 707 | Canadian Embassy | Makati |
| 708 | Philippine National Oil Company | Makati |
| 709 | A-Z Direct Marketing | Makati |
| 710 | American Express | Makati |
| 711 | Land Bank of the Philippines | Makati |
| 712 | Prudential Bank | Makati |
| 713 | BPI Family Savings Bank | Makati |
| 714 | Philippine Manila Mission | Makati |
| 715 | Marcopper Mining Corporation | Makati |
| 717 | Diners Club | Makati |
| 718 | International Center for Aquatic Resources | Makati |
| 719 | Security Bank | Makati |
| 720 | Bank of the Philippine Islands | Makati |
| 721 | Philippine Long Distance Telephone Company | Makati |
| 722 | World Executive Digest | Makati |
| 723 | Japanese Embassy | Makati |
| 724 | Sun Life Financial | Makati |
| 725 | Insular Life Assurance Company | Makati |
| 726 | Equitable PCI Bank | Makati |
| 727 | Rizal Commercial Banking Corporation | Makati |
| 728 | United Coconut Planters Bank | Makati |
| 730 | Zuellig Pharma | Makati |
| 731 | BCD Direct Marketing | Makati |
| 732 | Export and Industry Bank | Makati |
| 740 | Sycip, Gorres, Velayo and Co. | Makati |
| 750 | Philippine Airlines | Makati |
| 760 | Pilipinas Shell | Makati |
| 770 | ACCRA Law Offices | Makati |
| 780 | Mead Johnson Philippines | Makati |
| 788 | Directories Philippines Corporation | Makati |
| 790 | Atlantic, Gulf and Pacific | Makati |
| 800 | Social Security System | Quezon City |
| 801 | Camp Crame | Quezon City |
| 802 | Camp Aguinaldo | Quezon City |
| 810 | Araneta Center | Quezon City |
| 820 | Bureau of Internal Revenue | Quezon City |
| 830 | National Irrigation Administration | Quezon City |
| 840 | V. Luna Hospital | Quezon City |
| 850 | Philippine Heart Center | Quezon City |
| 860 | Quezon City Hall | Quezon City |
| 870 | Veterans Hospital | Quezon City |
| 880 | Commission on Audit | Quezon City |
| 900 | Manila Bulletin | Manila |
| 901 | Adventist University of the Philippines | Manila |
| 902 | Far East Broadcasting Company | Manila |
| 903 | Manila Pavilion Hotel | Manila |
| 904 | Midland Plaza Manila Hotel | Manila |
| 905 | The Philippine Star | Manila |
| 906 | Manila Medical Center | Manila |
| 907 | San Miguel Corporation | Manila |
| 908 | Pan-Filipino Shipping | Manila |
| 909 | Summer Institute of Linguistics | Manila |
| 910 | Department of Labor and Employment | Manila |
| 911 | Philippine Statistics Authority | Manila |
| 912 | Bureau of Plant Industry | Manila |
| 913 | Manila Hotel | Manila |
| 914 | Philippine Refining Company and Unilever Philippines | Manila |
| 915 | International Correspondence Institute | Manila |
| 916 | Radio Veritas | Manila |
| 917 | Ateneo de Manila University | Manila |
| 918 | Fil-Japan Shipping Company | Manila |
| 919 | Manila Police District | Manila |
| 920 | Sunbursts Publications | Manila |
| 921 | Sofitel Philippine Plaza | Manila |
| 922 | De La Salle University | Manila |
| 923 | Don Stewart Evangelistic Association | Manila |
| 924 | World Map | Manila |
| 925 | Chinabank | Manila |
| 926 | Caltex Philippines | Manila |
| 927 | Philippine Veterans Affairs Office | Manila |
| 928 | Philippine Campus Crusade for Christ | Manila |
| 930 | United States Embassy | Manila |
| 940 | Philippine National Bank | Manila |
| 960 | International Rice Research Institute | Manila |
| 970 | Department of Justice | Manila |
| 980 | Asian Development Bank | Manila |
| 990 | Philippine American Life and General Insurance Company | Manila |
| 1000 | Manila Central Post Office | Manila |
| 1001 | Quiapo | Manila |
| 1002 | Intramuros | Manila |
| 1003 | Santa Cruz (South) | Manila |
| 1004 | Malate | Manila |
| 1005 | San Miguel | Manila |
| 1006 | Binondo | Manila |
| 1007 | Paco | Manila |
| 1008 | Sampaloc (East) | Manila |
| 1009 | Santa Ana | Manila |
| 1010 | San Nicolas | Manila |
| 1011 | Pandacan | Manila |
| 1012 | Tondo (South) | Manila |
| 1013 | Tondo (North) | Manila |
| 1014 | Santa Cruz (North) | Manila |
| 1015 | Sampaloc (West) | Manila |
| 1016 | Santa Mesa | Manila |
| 1017 | San Andres | Manila |
| 1018 | Port Area (South) | Manila |
| 1100 | Central | Quezon City |
| 1100 | Piñahan | Quezon City |
| 1100 | Project 6 | Quezon City |
| 1101 | Botocan | Quezon City |
| 1101 | Diliman | Quezon City |
| 1101 | Krus na Ligas | Quezon City |
| 1101 | Malaya | Quezon City |
| 1101 | Old Capitol Site | Quezon City |
| 1101 | San Vicente | Quezon City |
| 1101 | Sikatuna Village | Quezon City |
| 1101 | Teachers Village | Quezon City |
| 1101 | University of the Philippines Post Office | Quezon City |
| 1101 | University of the Philippines Village | Quezon City |
| 1102 | Amihan | Quezon City |
| 1102 | Claro | Quezon City |
| 1102 | Duyan-Duyan | Quezon City |
| 1102 | E. Rodriguez | Quezon City |
| 1102 | Kamias | Quezon City |
| 1102 | Quirino District (Project 2 and 3) | Quezon City |
| 1102 | Silangan | Quezon City |
| 1103 | Kamuning | Quezon City |
| 1103 | Laging Handa | Quezon City |
| 1103 | Obrero | Quezon City |
| 1103 | Paligsahan | Quezon City |
| 1103 | Roxas District | Quezon City |
| 1103 | Sacred Heart | Quezon City |
| 1103 | South Triangle | Quezon City |
| 1104 | Damayan | Quezon City |
| 1104 | Mariblo | Quezon City |
| 1104 | Nayon Kaunlaran | Quezon City |
| 1104 | Paraiso | Quezon City |
| 1104 | Phil-Am | Quezon City |
| 1104 | Santa Cruz | Quezon City |
| 1104 | Talayan | Quezon City |
| 1104 | West Triangle | Quezon City |
| 1105 | Alicia | Quezon City |
| 1105 | Bagong Pag-Asa | Quezon City |
| 1105 | Bungad | Quezon City |
| 1105 | Del Monte | Quezon City |
| 1105 | Katipunan | Quezon City |
| 1105 | Paltok | Quezon City |
| 1105 | Project 7 (Veterans Village) | Quezon City |
| 1105 | R. Magsaysay | Quezon City |
| 1105 | San Antonio | Quezon City |
| 1105 | Santo Cristo | Quezon City |
| 1105 | Veterans Village | Quezon City |
| 1106 | Apolonio Samson | Quezon City |
| 1106 | Baesa | Quezon City |
| 1106 | Bahay Toro | Quezon City |
| 1106 | Balintawak | Quezon City |
| 1106 | Balumbato | Quezon City |
| 1106 | Project 8 | Quezon City |
| 1106 | Unang Sigaw | Quezon City |
| 1107 | New Era | Quezon City |
| 1107 | Pasong Tamo | Quezon City |
| 1108 | Loyola Heights | Quezon City |
| 1108 | Pansol | Quezon City |
| 1109 | Bagumbuhay | Quezon City |
| 1109 | Bayanihan | Quezon City |
| 1109 | Blue Ridge | Quezon City |
| 1109 | Cubao | Quezon City |
| 1109 | Dioquino Zobel | Quezon City |
| 1109 | Escopa | Quezon City |
| 1109 | Mangga | Quezon City |
| 1109 | Marilag | Quezon City |
| 1109 | Masagana | Quezon City |
| 1109 | Milagrosa | Quezon City |
| 1109 | Project 4 | Quezon City |
| 1109 | San Roque | Quezon City |
| 1109 | Socorro | Quezon City |
| 1109 | Tagumpay | Quezon City |
| 1109 | Villa Maria Clara | Quezon City |
| 1110 | Bagumbayan | Quezon City |
| 1110 | Camp Aguinaldo | Quezon City |
| 1110 | Libis | Quezon City |
| 1110 | St. Ignatius | Quezon City |
| 1110 | Talampas | Quezon City |
| 1110 | Ugong Norte | Quezon City |
| 1110 | White Plains | Quezon City |
| 1111 | Bagong Lipunan | Quezon City |
| 1111 | Crame | Quezon City |
| 1111 | Immaculate Concepcion | Quezon City |
| 1111 | Kaunlaran | Quezon City |
| 1111 | Pinagkaisahan | Quezon City |
| 1111 | St. Martin de Porres | Quezon City |
| 1112 | Damayang Lagi | Quezon City |
| 1112 | Horseshoe | Quezon City |
| 1112 | Kalusugan | Quezon City |
| 1112 | Kristong Hari | Quezon City |
| 1112 | Mariana | Quezon City |
| 1112 | Valencia | Quezon City |
| 1113 | Don Manuel | Quezon City |
| 1113 | Doña Aurora | Quezon City |
| 1113 | Doña Imelda | Quezon City |
| 1113 | Doña Josefa | Quezon City |
| 1113 | San Isidro | Quezon City |
| 1113 | Santo Niño | Quezon City |
| 1113 | Santol | Quezon City |
| 1113 | Tatalon | Quezon City |
| 1114 | N.S Amoranto (Gintong Silahis) | Quezon City |
| 1114 | La Loma | Quezon City |
| 1114 | Lourdes | Quezon City |
| 1114 | Maharlika | Quezon City |
| 1114 | Sto. Domingo (Matalahib) | Quezon City |
| 1114 | Paang Bundok | Quezon City |
| 1114 | Salvacion | Quezon City |
| 1114 | San Isidro Labrador | Quezon City |
| 1114 | Santa Teresita | Quezon City |
| 1114 | Sienna | Quezon City |
| 1114 | St. Peter | Quezon City |
| 1115 | Balingasa | Quezon City |
| 1115 | Damar | Quezon City |
| 1115 | Manresa | Quezon City |
| 1115 | Masambong | Quezon City |
| 1115 | Pag-ibig sa Nayon | Quezon City |
| 1115 | San Jose | Quezon City |
| 1116 | Bagbag | Quezon City |
| 1116 | San Bartolome | Quezon City |
| 1116 | Sangandaan (GSIS Village) | Quezon City |
| 1116 | Sauyo | Quezon City |
| 1116 | Talipapa | Quezon City |
| 1116 | Tandang Sora | Quezon City |
| 1117 | Capri | Quezon City |
| 1117 | Gulod | Quezon City |
| 1117 | San Agustin | Quezon City |
| 1117 | Santa Lucia | Quezon City |
| 1117 | Santa Monica | Quezon City |
| 1118 | Fairview | Quezon City |
| 1118 | Pasong Putik | Quezon City |
| 1119 | Bagong Silangan | Quezon City |
| 1119 | Matandang Balara | Quezon City |
| 1119 | Payatas | Quezon City |
| 1120 | BF Homes | Quezon City |
| 1120 | Violago Homes | Quezon City |
| 1121 | Commonwealth | Quezon City |
| 1121 | Fairview (North) | Quezon City |
| 1122 | Fairview (South) | Quezon City |
| 1123 | Damong Maliit | Quezon City |
| 1123 | Novaliches Proper | Quezon City |
| 1124 | Kaligayahan | Quezon City |
| 1125 | Doña Faustina Subdivision | Quezon City |
| 1125 | Nagkaisang Nayon | Quezon City |
| 1126 | Batasan Hills | Quezon City |
| 1126 | Capitol Hills/Park | Quezon City |
| 1127 | Holy Spirit | Quezon City |
| 1128 | Culiat | Quezon City |
| 1128 | Vasra | Quezon City |
| 1135 | Araneta Center P.O. Boxes | Quezon City |
| 1138 | Murphy District P.O. Boxes | Quezon City |
| 1141 | Broadway Center P.O. Boxes | Quezon City |
| 1144 | University of the Philippines P.O. Boxes | Quezon City |
| 1147 | Novaliches P.O. Boxes | Quezon City |
| 1200 | Makati Central Post Office | Makati |
| 1201 | Fort Bonifacio | Makati |
| 1202 | Fort Bonifacio Naval Station | Makati |
| 1203 | San Antonio Village | Makati |
| 1204 | La Paz, Singkamas, and Tejeros | Makati |
| 1205 | Santa Cruz | Makati |
| 1206 | Kasilawan | Makati |
| 1207 | Carmona–Olympia | Makati |
| 1208 | Valenzuela | Makati |
| 1209 | Bel-Air | Makati |
| 1210 | Poblacion | Makati |
| 1211 | Guadalupe Viejo | Makati |
| 1212 | Guadalupe Nuevo | Makati |
| 1213 | Pinagkaisahan–Pitogo | Makati |
| 1214 | Cembo and South Cembo | Makati |
| 1215 | West Rembo | Makati |
| 1216 | East Rembo–Malapad na Bato | Makati |
| 1217 | Comembo | Makati |
| 1218 | Pembo | Makati |
| 1219 | Forbes Park North | Makati |
| 1220 | Forbes Park South | Makati |
| 1221 | Dasmariñas Village North | Makati |
| 1222 | Dasmariñas Village South | Makati |
| 1223 | San Lorenzo Village | Makati |
| 1224 | Makati Commercial Center (Ayala Center) | Makati |
| 1225 | Urdaneta Village | Makati |
| 1226 | Ayala Avenue–Paseo de Roxas | Makati |
| 1227 | Salcedo Village | Makati |
| 1228 | Greenbelt | Makati |
| 1229 | Legaspi Village | Makati |
| 1230 | Pio del Pilar | Makati |
| 1231 | Chino Roces | Makati |
| 1231 | Pasong Tamo–Ecology Village | Makati |
| 1232 | Magallanes Village | Makati |
| 1233 | Bangkal | Makati |
| 1234 | San Isidro | Makati |
| 1235 | Palanan | Makati |
| 1300 | Pasay City Central Post Office | Pasay |
| 1301 | Domestic Airport P.O. | Pasay |
| 1302 | San Rafael | Pasay |
| 1303 | San Roque | Pasay |
| 1304 | Santa Clara | Pasay |
| 1305 | San Jose | Pasay |
| 1306 | San Isidro | Pasay |
| 1307 | Philippine International Convention Center | Pasay |
| 1308 | Bay City | Pasay |
| 1309 | Villamor Airbase | Pasay |
| 1400 | Caloocan City Central Post Office | Caloocan |
| 1401 | Baesa | Caloocan |
| 1402 | Santa Quiteria | Caloocan |
| 1403 | Grace Park East | Caloocan |
| 1404 | San Jose | Caloocan |
| 1405 | First Avenue–Seventh Avenue West | Caloocan |
| 1406 | Grace Park West | Caloocan |
| 1407 | University Hills | Caloocan |
| 1408 | Sangandaan | Caloocan |
| 1409 | Kaunlaran Village | Caloocan |
| 1409 | Kaunlaran Village | Navotas |
| 1410 | Maypajo | Caloocan |
| 1411 | Fish Market | Caloocan |
| 1411 | Fish Market | Navotas |
| 1412 | Isla de Cocomo | Caloocan |
| 1412 | Isla de Cocomo | Navotas |
| 1413 | Kapitbahayan | Caloocan |
| 1413 | Kapitbahayan (East) | Navotas |
| 1420 | Laguna | Caloocan |
| 1421 | Bagumbong–Villa Crystal | Caloocan |
| 1422 | Novaliches | Caloocan |
| 1423 | Lilles Ville Subdivision | Caloocan |
| 1424 | Capitol Parkland Subdivision | Caloocan |
| 1425 | Amparo Subdivision and Dela Costa Homes II Subdivision | Caloocan |
| 1426 | Bankers Village | Caloocan |
| 1427 | Tala Leprosarium–Victory Heights | Caloocan |
| 1428 | Bagong Silang | Caloocan |
| 1440 | Valenzuela Central Post Office | Valenzuela |
| 1441 | Karuhatan–Parada | Valenzuela |
| 1442 | Fortune Village | Valenzuela |
| 1442 | General T. de Leon | Valenzuela |
| 1442 | Paso de Blas | Valenzuela |
| 1443 | Dalandanan–West Canumay | Valenzuela |
| 1444 | Arkong Bato | Valenzuela |
| 1444 | Mabolo | Valenzuela |
| 1444 | Malanday | Valenzuela |
| 1444 | Pasolo | Valenzuela |
| 1444 | Polo | Valenzuela |
| 1444 | Rincon | Valenzuela |
| 1445 | Balangkas–Coloong | Valenzuela |
| 1446 | Lingunan | Valenzuela |
| 1447 | East Canumay–Lawang Bato Punturin | Valenzuela |
| 1448 | Mapulang Lupa | Valenzuela |
| 1470 | Malabon | Malabon |
| 1470 | Tinajeros | Malabon |
| 1471 | Catmon | Malabon |
| 1472 | Longos | Malabon |
| 1473 | Tonsuya | Malabon |
| 1474 | Acacia | Malabon |
| 1475 | Potrero | Malabon |
| 1476 | Araneta Subdivision | Malabon |
| 1477 | Maysilo | Malabon |
| 1478 | Santolan | Malabon |
| 1479 | Muzon | Malabon |
| 1480 | Dampalit | Malabon |
| 1480 | UFO | Malabon |
| 1481 | NCR | Malabon |
| 1485 | Navotas | Navotas |
| 1489 | Tangos | Navotas |
| 1490 | Tanza | Navotas |
| 1496 | Valenzuela P.O. Boxes | Valenzuela |
| 1500 | San Juan Central Post Office | San Juan |
| 1502 | Greenhills Post Office | San Juan |
| 1503 | Greenhills (North) | San Juan |
| 1504 | Eisenhower–Crame | San Juan |
| 1550 | Mandaluyong Central Post Office | Mandaluyong |
| 1550 | Barangay Plainview | Mandaluyong |
| 1551 | Vergara | Mandaluyong |
| 1552 | Shaw Boulevard | Mandaluyong |
| 1553 | National Center for Mental Health | Mandaluyong |
| 1554 | EDSA | Mandaluyong |
| 1555 | Wack Wack | Mandaluyong |
| 1556 | Greenhills South | Mandaluyong |
| 1600 | Pasig Central Post Office | Pasig |
| 1601 | San Joaquin | Pasig |
| 1602 | Pinagbuhatan | Pasig |
| 1603 | Kapitolyo | Pasig |
| 1604 | Ugong | Pasig |
| 1605 | Ortigas Post Office | Pasig |
| 1606 | Caniogan | Pasig |
| 1607 | Maybunga | Pasig |
| 1608 | Santa Lucia | Pasig |
| 1609 | Rosario | Pasig |
| 1610 | Santolan | Pasig |
| 1611 | Manggahan | Pasig |
| 1612 | Green Park | Pasig |
| 1620 | Aguhos | Pateros |
| 1620 | Magtanggol | Pateros |
| 1621 | Santa Ana | Pateros |
| 1622 | San Roque | Pateros |
| 1623 | San Pedro | Pateros |
| 1630 | Bagumbayan–Pinagsama | Taguig |
| 1630 | Western Bicutan | Taguig |
| 1630 | Palingon | Taguig |
| 1631 | Bicutan | Taguig |
| 1632 | Lower Bicutan–Ususan | Taguig |
| 1633 | Upper Bicutan | Taguig |
| 1634 | Nichols–McKinley (Bonifacio Global City) | Taguig |
| 1634 | Tilapya | Taguig |
| 1635 | Ususan and Palar Village | Taguig |
| 1636 | Bay Breeze Executive Village | Taguig |
| 1637 | Ibayo–Tipas | Taguig |
| 1638 | Ligid | Taguig |
| 1638 | Tuktukan | Taguig |
| 1700 | Don Galo | Parañaque |
| 1700 | Mon-El Subdivision | Parañaque |
| 1700 | Parañaque CPO | Parañaque |
| 1701 | Tambo | Parañaque |
| 1702 | Baclaran | Parañaque |
| 1703 | Marina Subdivision | Parañaque |
| 1704 | Santo Niño | Parañaque |
| 1705 | Ninoy Aquino International Airport | Parañaque |
| 1706 | Pulo | Parañaque |
| 1707 | San Antonio Valley 11 and 12 | Parañaque |
| 1708 | Multinational Village | Parañaque |
| 1709 | South Admiral Village, Merville Park, and Moonwalk | Parañaque |
| 1710 | Executive Heights Subdivision | Parañaque |
| 1711 | Better Living Subdivision | Parañaque |
| 1712 | Miramar Subdivision | Parañaque |
| 1713 | United Parañaque Subdivision | Parañaque |
| 1714 | Ireneville Subdivision II | Parañaque |
| 1715 | San Antonio Valley 1 | Parañaque |
| 1716 | Maywood Village II | Parañaque |
| 1717 | Manila Memorial Park | Parañaque |
| 1718 | BF Homes 2 | Parañaque |
| 1719 | Ireneville Subdivision I & III | Parañaque |
| 1719 | Maywood Village I | Parañaque |
| 1720 | BF Homes 1 | Parañaque |
| 1740 | Las Piñas Central Post Office | Las Piñas |
| 1741 | Remarville Subdivision | Las Piñas |
| 1742 | Pulang Lupa–Zapote | Las Piñas |
| 1743 | Cut-cut | Las Piñas |
| 1744 | Manuyo | Las Piñas |
| 1745 | Gatchalian Subdivision | Las Piñas |
| 1746 | Verdant Acres Subdivision | Las Piñas |
| 1747 | Moonwalk Subdivision–Talon | Las Piñas |
| 1748 | Manila Doctors Village | Las Piñas |
| 1749 | Angela Village | Las Piñas |
| 1750 | Almanza | Las Piñas |
| 1751 | T.S. Cruz Subdivision | Las Piñas |
| 1752 | Soldiers Hills Subdivision | Las Piñas |
| 1770 | Muntinlupa Central Post Office | Muntinlupa |
| 1770 | Sucat | Muntinlupa |
| 1771 | Buli and Cupang | Muntinlupa |
| 1772 | Bayanan and Putatan | Muntinlupa |
| 1773 | Tunasan | Muntinlupa |
| 1776 | Poblacion | Muntinlupa |
| 1778 | Aeropark Subdivision | Parañaque |
| 1780 | Ayala Alabang | Muntinlupa |
| 1781 | Filinvest City | Muntinlupa |
| 1799 | Alabang | Muntinlupa |
| 1800 | Marikina Central Post Office | Marikina |
| 1801 | San Roque–Calumpang | Marikina |
| 1802 | Industrial Valley | Marikina |
| 1803 | Barangka and Tañong | Marikina |
| 1804 | J. De La Peña (Provident Villages) | Marikina |
| 1805 | Malanday | Marikina |
| 1806 | Northern and Western Marikina River | Marikina |
| 1807 | Concepcion 1 | Marikina |
| 1808 | Nangka | Marikina |
| 1809 | Parang | Marikina |
| 1810 | Marikina Heights | Marikina |
| 1811 | Concepcion 2 (SSS Village) | Marikina |
| 1820 | Bagong Nayon, Cupang, Mambagat, and Mayamot | Marikina |
| 1850 | San Mateo | Rizal |
| 1860 | Rodriguez | Rizal |
| 1870 | Antipolo | Rizal |
| 1880 | Teresa | Rizal |
| 1900 | Cainta | Rizal |
| 1910 | Pililla | Rizal |
| 1920 | Taytay | Rizal |
| 1930 | Angono | Rizal |
| 1940 | Binangonan | Rizal |
| 1950 | Cardona | Rizal |
| 1960 | Morong | Rizal |
| 1970 | Baras | Rizal |
| 1980 | Tanay | Rizal |
| 1990 | Jalajala | Rizal |
| 2000 | San Fernando | Pampanga |
| 2001 | Bacolor | Pampanga |
| 2002 | Santa Rita | Pampanga |
| 2003 | Guagua | Pampanga |
| 2004 | Sasmuan | Pampanga |
| 2005 | Lubao | Pampanga |
| 2006 | Floridablanca | Pampanga |
| 2007 | Basa Airbase | Pampanga |
| 2008 | Porac | Pampanga |
| 2009 | Angeles | Pampanga |
| 2010 | Mabalacat | Pampanga |
| 2011 | Magalang | Pampanga |
| 2012 | Arayat | Pampanga |
| 2013 | Candaba | Pampanga |
| 2014 | San Luis | Pampanga |
| 2015 | San Simon | Pampanga |
| 2016 | Apalit | Pampanga |
| 2017 | Masantol | Pampanga |
| 2018 | Macabebe | Pampanga |
| 2019 | Minalin | Pampanga |
| 2020 | Santo Tomas | Pampanga |
| 2021 | Mexico | Pampanga |
| 2022 | Santa Ana | Pampanga |
| 2023 | Clark Freeport Zone | Pampanga |
| 2024 | Balibago, Angeles | Pampanga |
| 2100 | Balanga | Bataan |
| 2101 | Pilar | Bataan |
| 2102 | Orion | Bataan |
| 2103 | Limay | Bataan |
| 2104 | Lamao | Bataan |
| 2105 | Mariveles | Bataan |
| 2105 | Bataan Export Processing Zone, Mariveles | Bataan |
| 2107 | Bagac | Bataan |
| 2108 | Morong | Bataan |
| 2109 | Refugee Processing Center, Morong | Bataan |
| 2110 | Dinalupihan | Bataan |
| 2111 | Hermosa | Bataan |
| 2112 | Orani | Bataan |
| 2113 | Samal | Bataan |
| 2114 | Abucay | Bataan |
| 2200 | Olongapo | Zambales |
| 2201 | Iba | Zambales |
| 2202 | Botolan | Zambales |
| 2203 | Cabangan | Zambales |
| 2204 | San Felipe | Zambales |
| 2205 | San Narciso | Zambales |
| 2206 | San Antonio | Zambales |
| 2207 | San Marcelino | Zambales |
| 2208 | Castillejos | Zambales |
| 2209 | Subic | Zambales |
| 2210 | Palauig and Scarborough Shoal | Zambales |
| 2211 | Masinloc | Zambales |
| 2212 | Candelaria | Zambales |
| 2213 | Santa Cruz | Zambales |
| 2222 | Subic Bay Freeport Zone | Zambales |
| 2300 | Tarlac City | Tarlac |
| 2301 | San Miguel, Tarlac City | Tarlac |
| 2302 | Gerona | Tarlac |
| 2303 | Santa Ignacia | Tarlac |
| 2304 | Mayantoc | Tarlac |
| 2305 | San Clemente | Tarlac |
| 2306 | Camiling | Tarlac |
| 2307 | Paniqui | Tarlac |
| 2308 | Moncada | Tarlac |
| 2309 | San Manuel | Tarlac |
| 2310 | Anao | Tarlac |
| 2311 | Ramos | Tarlac |
| 2312 | Pura | Tarlac |
| 2313 | Victoria | Tarlac |
| 2314 | La Paz | Tarlac |
| 2315 | Capas | Tarlac |
| 2316 | Concepcion | Tarlac |
| 2317 | Bamban | Tarlac |
| 2318 | San Jose | Tarlac |
| 2400 | Dagupan | Pangasinan |
| 2401 | Lingayen | Pangasinan |
| 2402 | Labrador | Pangasinan |
| 2403 | Sual | Pangasinan |
| 2404 | Alaminos | Pangasinan |
| 2405 | Anda | Pangasinan |
| 2406 | Bolinao | Pangasinan |
| 2407 | Bani | Pangasinan |
| 2408 | Agno | Pangasinan |
| 2409 | Mabini | Pangasinan |
| 2410 | Burgos | Pangasinan |
| 2411 | Dasol | Pangasinan |
| 2412 | Infanta | Pangasinan |
| 2413 | Mangatarem | Pangasinan |
| 2414 | Urbiztondo | Pangasinan |
| 2415 | Aguilar | Pangasinan |
| 2416 | Bugallon | Pangasinan |
| 2417 | Binmaley | Pangasinan |
| 2418 | Calasiao | Pangasinan |
| 2419 | Santa Barbara | Pangasinan |
| 2420 | San Carlos | Pangasinan |
| 2421 | Malasiqui | Pangasinan |
| 2422 | Basista | Pangasinan |
| 2423 | Bayambang | Pangasinan |
| 2424 | Bautista | Pangasinan |
| 2425 | Alcala | Pangasinan |
| 2426 | Santo Tomas | Pangasinan |
| 2427 | Villasis | Pangasinan |
| 2428 | Urdaneta | Pangasinan |
| 2429 | Mapandan | Pangasinan |
| 2430 | Manaoag | Pangasinan |
| 2431 | San Jacinto | Pangasinan |
| 2432 | Mangaldan | Pangasinan |
| 2433 | San Fabian | Pangasinan |
| 2434 | Sison | Pangasinan |
| 2435 | Pozorrubio | Pangasinan |
| 2436 | Binalonan | Pangasinan |
| 2437 | Laoac | Pangasinan |
| 2438 | San Manuel | Pangasinan |
| 2439 | Asingan | Pangasinan |
| 2440 | Santa Maria | Pangasinan |
| 2441 | Rosales | Pangasinan |
| 2442 | Balungao | Pangasinan |
| 2443 | Umingan | Pangasinan |
| 2444 | San Quintin | Pangasinan |
| 2445 | Tayug | Pangasinan |
| 2446 | Natividad | Pangasinan |
| 2447 | San Nicolas | Pangasinan |
| 2500 | San Fernando | La Union |
| 2501 | Bauang | La Union |
| 2502 | Caba | La Union |
| 2503 | Aringay | La Union |
| 2504 | Agoo | La Union |
| 2505 | Santo Tomas | La Union |
| 2506 | Rosario | La Union |
| 2508 | Pugo | La Union |
| 2509 | Tubao | La Union |
| 2510 | Burgos | La Union |
| 2511 | Naguilian | La Union |
| 2512 | Bagulin | La Union |
| 2513 | San Gabriel | La Union |
| 2514 | San Juan | La Union |
| 2515 | Bacnotan | La Union |
| 2516 | Santol | La Union |
| 2517 | Balaoan | La Union |
| 2518 | Luna | La Union |
| 2519 | Bangar | La Union |
| 2520 | Sudipen | La Union |
| 2600 | Baguio | Benguet |
| 2601 | La Trinidad | Benguet |
| 2602 | Philippine Military Academy, Baguio | Benguet |
| 2603 | Tuba | Benguet |
| 2604 | Itogon | Benguet |
| 2605 | Bokod | Benguet |
| 2606 | Kabayan | Benguet |
| 2607 | Buguias | Benguet |
| 2608 | Mankayan | Benguet |
| 2609 | Lepanto, Mankayan | Benguet |
| 2610 | Bakun | Benguet |
| 2611 | Kibungan | Benguet |
| 2612 | Atok | Benguet |
| 2613 | Kapangan | Benguet |
| 2614 | Sablan | Benguet |
| 2615 | Tublay | Benguet |
| 2616 | Bontoc | Mountain Province |
| 2617 | Sadanga | Mountain Province |
| 2618 | Besao | Mountain Province |
| 2619 | Sagada | Mountain Province |
| 2620 | Tadian | Mountain Province |
| 2621 | Bauko | Mountain Province |
| 2622 | Sabangan | Mountain Province |
| 2623 | Barlig | Mountain Province |
| 2624 | Natonin | Mountain Province |
| 2625 | Paracelis | Mountain Province |
| 2700 | Vigan | Ilocos Sur |
| 2701 | Santa Catalina | Ilocos Sur |
| 2702 | Caoayan | Ilocos Sur |
| 2703 | Santa | Ilocos Sur |
| 2704 | Narvacan | Ilocos Sur |
| 2705 | Santa Maria | Ilocos Sur |
| 2706 | San Esteban | Ilocos Sur |
| 2707 | Santiago | Ilocos Sur |
| 2708 | Banayoyo | Ilocos Sur |
| 2709 | Galimuyod | Ilocos Sur |
| 2710 | Candon | Ilocos Sur |
| 2711 | Salcedo (Baugen) | Ilocos Sur |
| 2712 | Santa Lucia | Ilocos Sur |
| 2713 | Santa Cruz | Ilocos Sur |
| 2714 | Tagudin | Ilocos Sur |
| 2715 | Suyo | Ilocos Sur |
| 2716 | Alilem | Ilocos Sur |
| 2717 | Sugpon | Ilocos Sur |
| 2718 | Cervantes | Ilocos Sur |
| 2719 | Sigay | Ilocos Sur |
| 2720 | Gregorio del Pilar | Ilocos Sur |
| 2721 | Quirino (Angkaki) | Ilocos Sur |
| 2722 | San Emilio | Ilocos Sur |
| 2723 | Lidlidda | Ilocos Sur |
| 2724 | Burgos | Ilocos Sur |
| 2725 | Nagbukel | Ilocos Sur |
| 2726 | San Vicente | Ilocos Sur |
| 2727 | Bantay | Ilocos Sur |
| 2728 | San Ildefonso | Ilocos Sur |
| 2729 | Santo Domingo | Ilocos Sur |
| 2730 | Magsingal | Ilocos Sur |
| 2731 | San Juan (Lapog) | Ilocos Sur |
| 2732 | Cabugao | Ilocos Sur |
| 2733 | Sinait | Ilocos Sur |
| 2800 | Bangued | Abra |
| 2801 | Dolores | Abra |
| 2802 | Lagangilang | Abra |
| 2803 | Tayum | Abra |
| 2804 | Peñarrubia | Abra |
| 2805 | Bucay | Abra |
| 2806 | Pidigan | Abra |
| 2807 | Langiden | Abra |
| 2808 | San Quintin | Abra |
| 2809 | San Isidro | Abra |
| 2810 | Manabo | Abra |
| 2811 | Villaviciosa | Abra |
| 2812 | Pilar | Abra |
| 2813 | Luba | Abra |
| 2814 | Tubo | Abra |
| 2815 | Boliney | Abra |
| 2816 | Daguioman | Abra |
| 2817 | Bucloc | Abra |
| 2818 | Sallapadan | Abra |
| 2819 | Licuan-Baay | Abra |
| 2820 | Malibcong | Abra |
| 2821 | Lacub | Abra |
| 2822 | Tineg | Abra |
| 2823 | San Juan | Abra |
| 2824 | Lagayan | Abra |
| 2825 | Danglas | Abra |
| 2826 | La Paz | Abra |
| 2900 | Laoag | Ilocos Norte |
| 2901 | San Nicolas | Ilocos Norte |
| 2902 | Paoay | Ilocos Norte |
| 2903 | Currimao | Ilocos Norte |
| 2904 | Badoc | Ilocos Norte |
| 2905 | Pinili | Ilocos Norte |
| 2906 | Batac | Ilocos Norte |
| 2907 | Marcos | Ilocos Norte |
| 2908 | Banna (Espiritu) | Ilocos Norte |
| 2909 | Nueva Era | Ilocos Norte |
| 2910 | Solsona | Ilocos Norte |
| 2911 | Carasi | Ilocos Norte |
| 2912 | Piddig | Ilocos Norte |
| 2913 | Dingras | Ilocos Norte |
| 2914 | Sarrat | Ilocos Norte |
| 2915 | Vintar | Ilocos Norte |
| 2916 | Bacarra | Ilocos Norte |
| 2917 | Pasuquin | Ilocos Norte |
| 2918 | Burgos | Ilocos Norte |
| 2919 | Pagudpud | Ilocos Norte |
| 2920 | Bangui | Ilocos Norte |
| 2921 | Dumalneg | Ilocos Norte |
| 2922 | Adams | Ilocos Norte |
| 3000 | Malolos | Bulacan |
| 3001 | Paombong | Bulacan |
| 3002 | Hagonoy | Bulacan |
| 3003 | Calumpit | Bulacan |
| 3004 | Plaridel | Bulacan |
| 3005 | Pulilan | Bulacan |
| 3006 | Baliuag | Bulacan |
| 3007 | Bustos | Bulacan |
| 3008 | San Rafael | Bulacan |
| 3009 | Doña Remedios Trinidad | Bulacan |
| 3010 | San Ildefonso | Bulacan |
| 3011 | San Miguel | Bulacan |
| 3012 | Angat | Bulacan |
| 3013 | Norzagaray | Bulacan |
| 3014 | Pandi | Bulacan |
| 3015 | Guiguinto | Bulacan |
| 3016 | Balagtas (Bigaa) | Bulacan |
| 3017 | Bulacan | Bulacan |
| 3018 | Bocaue | Bulacan |
| 3019 | Marilao | Bulacan |
| 3020 | Meycauayan | Bulacan |
| 3021 | Obando | Bulacan |
| 3022 | Santa Maria | Bulacan |
| 3023 | San Jose del Monte | Bulacan |
| 3024 | Sapang Palay | Bulacan |
| 3100 | Cabanatuan | Nueva Ecija |
| 3101 | Santa Rosa | Nueva Ecija |
| 3102 | San Leonardo | Nueva Ecija |
| 3103 | Peñaranda | Nueva Ecija |
| 3104 | General Tinio | Nueva Ecija |
| 3105 | Gapan | Nueva Ecija |
| 3106 | San Isidro | Nueva Ecija |
| 3107 | Cabiao | Nueva Ecija |
| 3108 | San Antonio | Nueva Ecija |
| 3109 | Jaen | Nueva Ecija |
| 3110 | Zaragoza | Nueva Ecija |
| 3111 | Aliaga | Nueva Ecija |
| 3112 | Licab | Nueva Ecija |
| 3113 | Quezon | Nueva Ecija |
| 3114 | Talavera | Nueva Ecija |
| 3115 | Guimba | Nueva Ecija |
| 3116 | Nampicuan | Nueva Ecija |
| 3117 | Cuyapo | Nueva Ecija |
| 3118 | Talugtug | Nueva Ecija |
| 3119 | Muñoz | Nueva Ecija |
| 3120 | Central Luzon State University | Nueva Ecija |
| 3121 | San Jose | Nueva Ecija |
| 3122 | Lupao | Nueva Ecija |
| 3123 | Carrangalan | Nueva Ecija |
| 3124 | Pantabangan | Nueva Ecija |
| 3125 | General Mamerto Natividad | Nueva Ecija |
| 3126 | Llanera | Nueva Ecija |
| 3127 | Rizal | Nueva Ecija |
| 3128 | Bongabon | Nueva Ecija |
| 3129 | Laur | Nueva Ecija |
| 3130 | Fort Magsaysay | Nueva Ecija |
| 3131 | Gabaldon | Nueva Ecija |
| 3132 | Palayan | Nueva Ecija |
| 3133 | Santo Domingo | Nueva Ecija |
| 3200 | Baler | Aurora |
| 3201 | San Luis | Aurora |
| 3202 | Maria Aurora | Aurora |
| 3203 | Dipaculao | Aurora |
| 3204 | Casiguran | Aurora |
| 3205 | Dilasag | Aurora |
| 3206 | Dinalungan | Aurora |
| 3207 | Dingalan | Aurora |
| 3300 | Ilagan | Isabela |
| 3301 | Gamu | Isabela |
| 3302 | Naguillan | Isabela |
| 3303 | Reina Mercedes | Isabela |
| 3304 | Luna | Isabela |
| 3305 | Cauayan | Isabela |
| 3306 | Alicia | Isabela |
| 3307 | Angadanan | Isabela |
| 3308 | San Guillermo | Isabela |
| 3309 | Echague | Isabela |
| 3310 | San Isidro | Isabela |
| 3311 | Santiago | Isabela |
| 3312 | Cordon | Isabela |
| 3313 | Jones | Isabela |
| 3314 | San Agustin | Isabela |
| 3315 | Cabatuan | Isabela |
| 3316 | Aurora | Isabela |
| 3317 | San Manuel (Callang) | Isabela |
| 3318 | San Mateo | Isabela |
| 3319 | Ramon | Isabela |
| 3320 | Roxas | Isabela |
| 3321 | Quirino | Isabela |
| 3322 | Burgos | Isabela |
| 3323 | Mallig | Isabela |
| 3324 | Quezon | Isabela |
| 3325 | Tumauini | Isabela |
| 3326 | Delfin Albano | Isabela |
| 3327 | Santo Tomas | Isabela |
| 3328 | Cabagan | Isabela |
| 3329 | San Pablo | Isabela |
| 3330 | Santa Maria | Isabela |
| 3331 | Benito Soliven | Isabela |
| 3332 | San Mariano | Isabela |
| 3333 | Maconacon | Isabela |
| 3334 | Palanan | Isabela |
| 3335 | Divilacan | Isabela |
| 3336 | Dinapigue | Isabela |
| 3400 | Cabarroguis | Quirino |
| 3401 | Diffun | Quirino |
| 3402 | Saguday | Quirino |
| 3403 | Aglipay | Quirino |
| 3404 | Maddela | Quirino |
| 3405 | Nagtipunan (Abbag) | Quirino |
| 3500 | Tuguegarao | Cagayan |
| 3501 | Enrile | Cagayan |
| 3502 | Peñablanca | Cagayan |
| 3503 | Solana | Cagayan |
| 3504 | Iguig | Cagayan |
| 3505 | Amulung | Cagayan |
| 3506 | Baggao | Cagayan |
| 3507 | Alcala | Cagayan |
| 3508 | Gattaran | Cagayan |
| 3509 | Lal-Lo | Cagayan |
| 3510 | Camalaniugan | Cagayan |
| 3511 | Buguey | Cagayan |
| 3512 | Santa Teresita | Cagayan |
| 3513 | Gonzaga | Cagayan |
| 3514 | Santa Ana | Cagayan |
| 3515 | Aparri | Cagayan |
| 3516 | Ballesteros | Cagayan |
| 3517 | Abulug | Cagayan |
| 3518 | Sanchez-Mira | Cagayan |
| 3519 | Claveria | Cagayan |
| 3520 | Calayan | Cagayan |
| 3521 | Santa Praxedes | Cagayan |
| 3522 | Pamplona | Cagayan |
| 3523 | Allacapan | Cagayan |
| 3524 | Lasam | Cagayan |
| 3525 | Santo Niño | Cagayan |
| 3526 | Rizal | Cagayan |
| 3527 | Piat | Cagayan |
| 3528 | Tuao | Cagayan |
| 3600 | Lagawe | Ifugao |
| 3601 | Banaue | Ifugao |
| 3602 | Mayoyao (Mayaoyao) | Ifugao |
| 3603 | Hungduan | Ifugao |
| 3604 | Kiangan | Ifugao |
| 3605 | Lamut | Ifugao |
| 3606 | Aguinaldo | Ifugao |
| 3607 | Hingyon | Ifugao |
| 3608 | Alfonso Lista (Potia) | Ifugao |
| 3609 | Tinoc | Ifugao |
| 3610 | Asipulo | Ifugao |
| 3700 | Bayombong | Nueva Vizcaya |
| 3701 | Ambaguio | Nueva Vizcaya |
| 3702 | Bambang | Nueva Vizcaya |
| 3703 | Kasibu | Nueva Vizcaya |
| 3704 | Aritao | Nueva Vizcaya |
| 3705 | Santa Fe (Imugan) | Nueva Vizcaya |
| 3706 | Dupax del Norte | Nueva Vizcaya |
| 3707 | Dupax del Sur | Nueva Vizcaya |
| 3708 | Kayapa | Nueva Vizcaya |
| 3709 | Solano | Nueva Vizcaya |
| 3710 | Villa Verde (Ibung) | Nueva Vizcaya |
| 3711 | Bagabag | Nueva Vizcaya |
| 3712 | Diadi | Nueva Vizcaya |
| 3713 | Quezon | Nueva Vizcaya |
| 3714 | Alfonso Castañeda | Nueva Vizcaya |
| 3800 | Tabuk | Kalinga |
| 3801 | Balbalan | Kalinga |
| 3802 | Lubuagan | Kalinga |
| 3803 | Pasil | Kalinga |
| 3804 | Tinglayan | Kalinga |
| 3805 | Tanudan | Kalinga |
| 3806 | Pinukpuk | Kalinga |
| 3807 | Conner | Apayao |
| 3808 | Rizal (Liwan) | Kalinga |
| 3809 | Kabugao | Apayao |
| 3810 | Flora | Apayao |
| 3811 | Santa Marcela | Apayao |
| 3812 | Pudtol | Apayao |
| 3813 | Luna | Apayao |
| 3814 | Calanasan (Bayag) | Apayao |
| 3900 | Basco | Batanes |
| 3901 | Mahatao | Batanes |
| 3902 | Ivana | Batanes |
| 3903 | Uyugan | Batanes |
| 3904 | Sabtang | Batanes |
| 3905 | Itbayat | Batanes |
| 4000 | San Pablo | Laguna |
| 4001 | Alaminos | Laguna |
| 4002 | Nagcarlan | Laguna |
| 4003 | Rizal | Laguna |
| 4004 | Liliw | Laguna |
| 4005 | Majayjay | Laguna |
| 4006 | Botocan, Magdalena | Laguna |
| 4007 | Magdalena | Laguna |
| 4008 | Pagsanjan | Laguna |
| 4009 | Santa Cruz | Laguna |
| 4010 | Pila | Laguna |
| 4011 | Victoria | Laguna |
| 4012 | Calauan | Laguna |
| 4013 | Cavinti | Laguna |
| 4014 | Lumban | Laguna |
| 4015 | Kalayaan | Laguna |
| 4016 | Paete | Laguna |
| 4017 | Pakil | Laguna |
| 4018 | Pangil | Laguna |
| 4019 | Siniloan | Laguna |
| 4020 | Mabitac | Laguna |
| 4021 | Famy | Laguna |
| 4022 | Santa Maria | Laguna |
| 4023 | San Pedro | Laguna |
| 4024 | Biñan | Laguna |
| 4025 | Cabuyao | Laguna |
| 4026 | Santa Rosa | Laguna |
| 4027 | Calamba | Laguna |
| 4028 | Canlubang, Calamba | Laguna |
| 4029 | Camp Vicente Lim, Calamba | Laguna |
| 4030 | Los Baños | Laguna |
| 4031 | University of the Philippines Los Baños | Laguna |
| 4032 | Luisiana | Laguna |
| 4033 | Bay | Laguna |
| 4100 | Cavite City | Cavite |
| 4101 | Sangley Point Naval Base, Cavite City | Cavite |
| 4102 | Bacoor | Cavite |
| 4103 | Imus | Cavite |
| 4104 | Kawit | Cavite |
| 4105 | Noveleta | Cavite |
| 4106 | Rosario | Cavite |
| 4107 | General Trias | Cavite |
| 4108 | Tanza | Cavite |
| 4109 | Trece Martires | Cavite |
| 4110 | Naic | Cavite |
| 4111 | Ternate | Cavite |
| 4112 | Maragondon | Cavite |
| 4113 | Magallanes | Cavite |
| 4114 | Dasmariñas | Cavite |
| 4115 | Dasmariñas Resettlement Area, Dasmariñas | Cavite |
| 4116 | Carmona | Cavite |
| 4117 | General Mariano Alvarez | Cavite |
| 4118 | Silang | Cavite |
| 4119 | Amadeo | Cavite |
| 4120 | Tagaytay | Cavite |
| 4121 | Mendez (Mendez-Nuñez) | Cavite |
| 4122 | Indang | Cavite |
| 4123 | Alfonso | Cavite |
| 4124 | General Emilio Aguinaldo (Bailen) | Cavite |
| 4125 | Corregidor Island, Cavite City | Cavite |
| 4126 | First Cavite Industrial Estate, Dasmariñas | Cavite |
| 4200 | Batangas City | Batangas |
| 4201 | Bauan | Batangas |
| 4202 | Mabini | Batangas |
| 4203 | Tingloy | Batangas |
| 4204 | San Pascual | Batangas |
| 4205 | Alitagtag | Batangas |
| 4206 | Santa Teresita | Batangas |
| 4207 | San Nicolas | Batangas |
| 4208 | Taal | Batangas |
| 4209 | Lemery | Batangas |
| 4210 | San Luis | Batangas |
| 4211 | Agoncillo | Batangas |
| 4212 | Calaca | Batangas |
| 4213 | Balayan | Batangas |
| 4214 | Tuy | Batangas |
| 4215 | Calatagan | Batangas |
| 4216 | Lian | Batangas |
| 4217 | Lipa | Batangas |
| 4218 | Fernando Air Base, Lipa | Batangas |
| 4219 | Balete | Batangas |
| 4220 | Talisay | Batangas |
| 4221 | Laurel | Batangas |
| 4222 | Cuenca | Batangas |
| 4223 | Mataas na Kahoy | Batangas |
| 4224 | Padre Garcia | Batangas |
| 4225 | Rosario | Batangas |
| 4226 | San Juan | Batangas |
| 4227 | San Jose | Batangas |
| 4228 | Taysan | Batangas |
| 4229 | Lobo | Batangas |
| 4230 | Ibaan | Batangas |
| 4231 | Nasugbu | Batangas |
| 4232 | Tanauan | Batangas |
| 4233 | Malvar | Batangas |
| 4234 | Santo Tomas | Batangas |
| 4300 | Quezon Provincial Capitol | Quezon |
| 4301 | Lucena | Quezon |
| 4302 | Pagbilao | Quezon |
| 4303 | Padre Burgos | Quezon |
| 4304 | Agdangan | Quezon |
| 4305 | Unisan | Quezon |
| 4306 | Plaridel | Quezon |
| 4307 | Gumaca | Quezon |
| 4308 | Pitogo | Quezon |
| 4309 | Macalelon | Quezon |
| 4310 | General Luna | Quezon |
| 4311 | Catanauan | Quezon |
| 4312 | Mulanay | Quezon |
| 4313 | San Narciso | Quezon |
| 4314 | San Andres | Quezon |
| 4315 | San Francisco (Aurora) | Quezon |
| 4316 | Lopez | Quezon |
| 4317 | Hondagua, Lopez | Quezon |
| 4318 | Calauag | Quezon |
| 4319 | Guinayangan | Quezon |
| 4320 | Buenavista | Quezon |
| 4321 | Tagkawayan | Quezon |
| 4322 | Sariaya | Quezon |
| 4323 | Candelaria | Quezon |
| 4324 | San Antonio | Quezon |
| 4325 | Tiaong | Quezon |
| 4326 | Dolores | Quezon |
| 4327 | Tayabas | Quezon |
| 4328 | Lucban | Quezon |
| 4329 | Sampaloc | Quezon |
| 4330 | Mauban | Quezon |
| 4331 | Atimonan | Quezon |
| 4332 | Quezon | Quezon |
| 4333 | Alabat | Quezon |
| 4334 | Perez | Quezon |
| 4335 | Real | Quezon |
| 4336 | Infanta | Quezon |
| 4337 | Panukulan | Quezon |
| 4338 | General Nakar | Quezon |
| 4339 | Polillo | Quezon |
| 4340 | Burdeos | Quezon |
| 4341 | Patnanungan | Quezon |
| 4342 | Jomalig | Quezon |
| 4400 | Naga | Camarines Sur |
| 4401 | Camaligan | Camarines Sur |
| 4402 | Canaman | Camarines Sur |
| 4403 | Magarao | Camarines Sur |
| 4404 | Bombon | Camarines Sur |
| 4405 | Calabanga | Camarines Sur |
| 4406 | Cabusao | Camarines Sur |
| 4407 | Libmanan | Camarines Sur |
| 4408 | Sipocot | Camarines Sur |
| 4409 | Lupi | Camarines Sur |
| 4410 | Ragay | Camarines Sur |
| 4411 | Del Gallego | Camarines Sur |
| 4412 | Gainza | Camarines Sur |
| 4413 | Milaor | Camarines Sur |
| 4414 | Minalabac | Camarines Sur |
| 4415 | San Fernando | Camarines Sur |
| 4416 | Pamplona | Camarines Sur |
| 4417 | Pasacao | Camarines Sur |
| 4418 | Pili | Camarines Sur |
| 4419 | Ocampo | Camarines Sur |
| 4420 | Tigaon | Camarines Sur |
| 4421 | Sagñay | Camarines Sur |
| 4422 | Goa | Camarines Sur |
| 4423 | San Jose | Camarines Sur |
| 4424 | Presentacion | Camarines Sur |
| 4425 | Lagonoy | Camarines Sur |
| 4426 | Tinambac | Camarines Sur |
| 4427 | Siruma | Camarines Sur |
| 4428 | Garchitorena | Camarines Sur |
| 4429 | Caramoan | Camarines Sur |
| 4430 | Bula | Camarines Sur |
| 4431 | Iriga | Camarines Sur |
| 4432 | Baao | Camarines Sur |
| 4433 | Buhi | Camarines Sur |
| 4434 | Nabua | Camarines Sur |
| 4435 | Bato | Camarines Sur |
| 4436 | Balatan | Camarines Sur |
| 4500 | Legazpi | Albay |
| 4501 | Daraga (Locsin) | Albay |
| 4502 | Camalig | Albay |
| 4503 | Guinobatan | Albay |
| 4504 | Ligao | Albay |
| 4505 | Oas | Albay |
| 4506 | Polangui | Albay |
| 4507 | Libon | Albay |
| 4508 | Santo Domingo | Albay |
| 4509 | Bacacay | Albay |
| 4510 | Malilipot | Albay |
| 4511 | Tabaco | Albay |
| 4512 | Malinao | Albay |
| 4513 | Tiwi | Albay |
| 4514 | Manito | Albay |
| 4515 | Jovellar | Albay |
| 4516 | Pio Duran (Malacbalac) | Albay |
| 4517 | Rapu-Rapu | Albay |
| 4600 | Daet | Camarines Norte |
| 4601 | Mercedes | Camarines Norte |
| 4602 | Talisay | Camarines Norte |
| 4603 | Vinzons | Camarines Norte |
| 4604 | Labo | Camarines Norte |
| 4605 | Paracale | Camarines Norte |
| 4606 | Jose Panganiban | Camarines Norte |
| 4607 | Capalonga | Camarines Norte |
| 4608 | Basud | Camarines Norte |
| 4609 | San Vicente | Camarines Norte |
| 4610 | San Lorenzo Ruiz | Camarines Norte |
| 4611 | Santa Elena | Camarines Norte |
| 4612 | Tulay-na-Lupa | Camarines Norte |
| 4700 | Sorsogon City | Sorsogon |
| 4701 | Bacon | Sorsogon |
| 4702 | Casiguran | Sorsogon |
| 4703 | Juban | Sorsogon |
| 4704 | Bulusan | Sorsogon |
| 4705 | Magallanes | Sorsogon |
| 4706 | Bulan | Sorsogon |
| 4707 | Irosin | Sorsogon |
| 4708 | Matnog | Sorsogon |
| 4709 | Santa Magdalena | Sorsogon |
| 4710 | Gubat | Sorsogon |
| 4711 | Prieto Diaz | Sorsogon |
| 4712 | Barcelona | Sorsogon |
| 4713 | Castilla | Sorsogon |
| 4714 | Pilar | Sorsogon |
| 4715 | Donsol | Sorsogon |
| 4800 | Virac | Catanduanes |
| 4801 | Bato | Catanduanes |
| 4802 | San Miguel | Catanduanes |
| 4803 | Baras | Catanduanes |
| 4804 | Gigmoto | Catanduanes |
| 4805 | Viga | Catanduanes |
| 4806 | Panganiban | Catanduanes |
| 4807 | Bagamanoc | Catanduanes |
| 4808 | Caramoran | Catanduanes |
| 4809 | Pandan | Catanduanes |
| 4810 | San Andres | Catanduanes |
| 4900 | Boac | Marinduque |
| 4901 | Mogpog | Marinduque |
| 4902 | Santa Cruz | Marinduque |
| 4903 | Torrijos | Marinduque |
| 4904 | Buenavista | Marinduque |
| 4905 | Gasan | Marinduque |
| 5000 | Iloilo City | Iloilo |
| 5001 | Pavia | Iloilo |
| 5002 | Santa Barbara | Iloilo |
| 5003 | Leganes | Iloilo |
| 5004 | Zarraga | Iloilo |
| 5005 | New Lucena | Iloilo |
| 5006 | Dumangas | Iloilo |
| 5007 | Barotac Nuevo | Iloilo |
| 5008 | Pototan | Iloilo |
| 5009 | Anilao | Iloilo |
| 5010 | Banate | Iloilo |
| 5011 | Barotac Viejo | Iloilo |
| 5012 | Ajuy | Iloilo |
| 5013 | Concepcion | Iloilo |
| 5014 | Sara | Iloilo |
| 5015 | San Dionisio | Iloilo |
| 5016 | Batad | Iloilo |
| 5017 | Estancia | Iloilo |
| 5018 | Balasan | Iloilo |
| 5019 | Carles | Iloilo |
| 5020 | Oton | Iloilo |
| 5021 | Tigbauan | Iloilo |
| 5022 | Guimbal | Iloilo |
| 5023 | Miagao | Iloilo |
| 5024 | San Joaquin | Iloilo |
| 5025 | San Miguel | Iloilo |
| 5026 | Leon | Iloilo |
| 5027 | Tubungan | Iloilo |
| 5028 | Alimodian | Iloilo |
| 5029 | Igbaras | Iloilo |
| 5030 | Maasin | Iloilo |
| 5031 | Cabatuan | Iloilo |
| 5032 | Mina | Iloilo |
| 5033 | Badiangan | Iloilo |
| 5034 | Janiuay | Iloilo |
| 5035 | Dingle | Iloilo |
| 5036 | San Enrique | Iloilo |
| 5037 | Passi | Iloilo |
| 5038 | Duenas | Iloilo |
| 5039 | San Rafael | Iloilo |
| 5040 | Calinog | Iloilo |
| 5041 | Bingawan | Iloilo |
| 5042 | Lambunao | Iloilo |
| 5043 | Lemery | Iloilo |
| 5044 | Buenavista | Guimaras |
| 5045 | Jordan | Guimaras |
| 5046 | Nueva Valencia | Guimaras |
| 5047 | San Lorenzo | Guimaras |
| 5048 | Sibunag | Guimaras |
| 5100 | San Jose | Occidental Mindoro |
| 5101 | Magsaysay | Occidental Mindoro |
| 5102 | Calintaan | Occidental Mindoro |
| 5103 | Rizal | Occidental Mindoro |
| 5104 | Sablayan | Occidental Mindoro |
| 5105 | Santa Cruz | Occidental Mindoro |
| 5106 | Mamburao | Occidental Mindoro |
| 5107 | Paluan | Occidental Mindoro |
| 5108 | Abra de Ilog | Occidental Mindoro |
| 5109 | Lubang | Occidental Mindoro |
| 5110 | Tilik | Occidental Mindoro |
| 5111 | Looc | Occidental Mindoro |
| 5200 | Calapan | Oriental Mindoro |
| 5201 | Baco | Oriental Mindoro |
| 5202 | San Teodoro | Oriental Mindoro |
| 5203 | Puerto Galera | Oriental Mindoro |
| 5204 | Naujan | Oriental Mindoro |
| 5205 | Victoria | Oriental Mindoro |
| 5206 | Pola | Oriental Mindoro |
| 5207 | Socorro | Oriental Mindoro |
| 5208 | Pinamalayan | Oriental Mindoro |
| 5209 | Gloria | Oriental Mindoro |
| 5210 | Bansud | Oriental Mindoro |
| 5211 | Bongabong | Oriental Mindoro |
| 5212 | Roxas | Oriental Mindoro |
| 5213 | Mansalay | Oriental Mindoro |
| 5214 | Bulalacao | Oriental Mindoro |
| 5300 | Puerto Princesa | Palawan |
| 5301 | Iwahig Penal Colony | Palawan |
| 5302 | Aborlan | Palawan |
| 5303 | Narra (Panacan) | Palawan |
| 5304 | Quezon | Palawan |
| 5305 | Brooke's Point | Palawan |
| 5306 | Bataraza | Palawan |
| 5307 | Balabac | Palawan |
| 5308 | Roxas | Palawan |
| 5309 | San Vicente | Palawan |
| 5310 | Dumaran | Palawan |
| 5311 | Araceli | Palawan |
| 5312 | Taytay | Palawan |
| 5313 | El Nido (Bacuit) | Palawan |
| 5314 | Linapacan | Palawan |
| 5315 | Culion | Palawan |
| 5316 | Coron | Palawan |
| 5317 | Busuanga | Palawan |
| 5318 | Cuyo | Palawan |
| 5319 | Magsaysay | Palawan |
| 5320 | Agutaya | Palawan |
| 5321 | Cagayancillo | Palawan |
| 5322 | Kalayaan (Spratly Islands) | Palawan |
| 5400 | Masbate City | Masbate |
| 5401 | Mobo | Masbate |
| 5402 | Uson | Masbate |
| 5403 | Dimasalang | Masbate |
| 5404 | Palanas | Masbate |
| 5405 | Cataingan | Masbate |
| 5406 | Pio V. Corpuz | Masbate |
| 5407 | Esperanza | Masbate |
| 5408 | Placer | Masbate |
| 5409 | Cawayan | Masbate |
| 5410 | Milagros | Masbate |
| 5411 | Mandaon | Masbate |
| 5412 | Balud | Masbate |
| 5413 | Baleno | Masbate |
| 5414 | Aroroy | Masbate |
| 5415 | Batuan | Masbate |
| 5416 | San Fernando | Masbate |
| 5417 | San Jacinto | Masbate |
| 5418 | Monreal | Masbate |
| 5419 | Claveria | Masbate |
| 5420 | San Pascual | Masbate |
| 5421 | Buenavista | Masbate |
| 5500 | Romblon | Romblon |
| 5501 | San Agustin | Romblon |
| 5502 | Santa Maria (Imelda) | Romblon |
| 5503 | Calatrava | Romblon |
| 5504 | San Andres | Romblon |
| 5505 | Odiongan | Romblon |
| 5506 | Ferrol | Romblon |
| 5507 | Looc | Romblon |
| 5508 | Santa Fe | Romblon |
| 5509 | Alcantara | Romblon |
| 5510 | San Jose | Romblon |
| 5511 | Magdiwang | Romblon |
| 5512 | Cajidiocan | Romblon |
| 5513 | San Fernando | Romblon |
| 5514 | Corcuera | Romblon |
| 5515 | Banton (Jones) | Romblon |
| 5516 | Concepcion | Romblon |
| 5600 | Kalibo | Aklan |
| 5601 | Banga | Aklan |
| 5602 | Libacao | Aklan |
| 5603 | Madalag | Aklan |
| 5604 | Numancia | Aklan |
| 5605 | Lezo | Aklan |
| 5606 | Malinao | Aklan |
| 5607 | Nabas | Aklan |
| 5608 | Malay | Aklan |
| 5609 | Buruanga | Aklan |
| 5610 | New Washington | Aklan |
| 5611 | Makato | Aklan |
| 5612 | Tangalan | Aklan |
| 5613 | Ibajay | Aklan |
| 5614 | Balete | Aklan |
| 5615 | Batan | Aklan |
| 5616 | Altavas | Aklan |
| 5700 | San Jose | Antique |
| 5701 | Belison | Antique |
| 5702 | Patnongon | Antique |
| 5703 | Valderrama | Antique |
| 5704 | Bugasong | Antique |
| 5705 | Laua-an | Antique |
| 5706 | Barbaza | Antique |
| 5707 | Tibiao | Antique |
| 5708 | Culasi | Antique |
| 5709 | Sebaste | Antique |
| 5710 | Libertad | Antique |
| 5711 | Caluya | Antique |
| 5712 | Pandan | Antique |
| 5713 | Sibalom | Antique |
| 5714 | San Remigio | Antique |
| 5715 | Hamtic | Antique |
| 5716 | Tobias Fornier (Dao) | Antique |
| 5717 | Anini-y | Antique |
| 5800 | Roxas | Capiz |
| 5801 | Pan-ay | Capiz |
| 5802 | Pontevedra | Capiz |
| 5803 | President Roxas | Capiz |
| 5804 | Pilar | Capiz |
| 5805 | Ivisan | Capiz |
| 5806 | Sapian | Capiz |
| 5807 | Mambusao | Capiz |
| 5808 | Jamindan | Capiz |
| 5809 | Ma-ayon | Capiz |
| 5810 | Dao | Capiz |
| 5811 | Cuartero | Capiz |
| 5812 | Dumarao | Capiz |
| 5813 | Dumalag | Capiz |
| 5814 | Tapaz | Capiz |
| 5815 | Panitan | Capiz |
| 5816 | Sigma | Capiz |
| 6000 | Cebu City | Cebu |
| 6001 | Consolacion | Cebu |
| 6002 | Liloan | Cebu |
| 6003 | Compostela | Cebu |
| 6004 | Danao | Cebu |
| 6005 | Carmen | Cebu |
| 6006 | Catmon | Cebu |
| 6007 | Sogod | Cebu |
| 6008 | Borbon | Cebu |
| 6009 | Tabogon | Cebu |
| 6010 | Bogo | Cebu |
| 6011 | San Remigio | Cebu |
| 6012 | Medellin | Cebu |
| 6013 | Daanbantayan | Cebu |
| 6014 | Mandaue | Cebu |
| 6015 | Lapu-Lapu (Opon) | Cebu |
| 6016 | Mactan Airport | Cebu |
| 6017 | Cordova | Cebu |
| 6018 | San Fernando | Cebu |
| 6019 | Carcar | Cebu |
| 6020 | Sibonga | Cebu |
| 6021 | Argao | Cebu |
| 6022 | Dalaguete | Cebu |
| 6023 | Alcoy | Cebu |
| 6024 | Boljoon | Cebu |
| 6025 | Oslob | Cebu |
| 6026 | Santander | Cebu |
| 6027 | Samboan | Cebu |
| 6028 | Ginatilan | Cebu |
| 6029 | Malabuyoc | Cebu |
| 6030 | Alegria | Cebu |
| 6031 | Badian | Cebu |
| 6032 | Moalboal | Cebu |
| 6033 | Alcantara | Cebu |
| 6034 | Ronda | Cebu |
| 6035 | Dumanjug | Cebu |
| 6036 | Barili | Cebu |
| 6037 | Naga | Cebu |
| 6038 | Toledo | Cebu |
| 6039 | Pinamungajan | Cebu |
| 6040 | Aloguinsan | Cebu |
| 6041 | Balamban | Cebu |
| 6042 | Asturias | Cebu |
| 6043 | Tuburan | Cebu |
| 6044 | Tabuelan | Cebu |
| 6045 | Talisay | Cebu |
| 6046 | Minglanilla | Cebu |
| 6047 | Santa Fe | Cebu |
| 6048 | Pilar | Cebu |
| 6049 | Poro | Cebu |
| 6050 | San Francisco | Cebu |
| 6051 | Tudela | Cebu |
| 6052 | Bantayan | Cebu |
| 6053 | Madridejos | Cebu |
| 6100 | Bacolod | Negros Occidental |
| 6101 | Bago | Negros Occidental |
| 6102 | Pulupandan | Negros Occidental |
| 6103 | Valladolid | Negros Occidental |
| 6104 | San Enrique | Negros Occidental |
| 6105 | Pontevedra | Negros Occidental |
| 6106 | Hinigaran | Negros Occidental |
| 6107 | Binalbagan | Negros Occidental |
| 6108 | Himamaylan | Negros Occidental |
| 6109 | Ilog | Negros Occidental |
| 6110 | Candoni | Negros Occidental |
| 6111 | Kabankalan | Negros Occidental |
| 6112 | Cauayan | Negros Occidental |
| 6113 | Sipalay | Negros Occidental |
| 6114 | Hinoba-an | Negros Occidental |
| 6115 | Talisay | Negros Occidental |
| 6116 | Silay | Negros Occidental |
| 6117 | Salvador Benedicto | Negros Occidental |
| 6118 | Enrique B. Magalona | Negros Occidental |
| 6119 | Victorias | Negros Occidental |
| 6120 | Manapla | Negros Occidental |
| 6121 | Cadiz | Negros Occidental |
| 6122 | Sagay | Negros Occidental |
| 6123 | Paraiso (Fabrica) | Negros Occidental |
| 6124 | Escalante | Negros Occidental |
| 6125 | Toboso | Negros Occidental |
| 6126 | Calatrava | Negros Occidental |
| 6127 | San Carlos | Negros Occidental |
| 6128 | Isabela | Negros Occidental |
| 6129 | Murcia | Negros Occidental |
| 6130 | La Carlota | Negros Occidental |
| 6131 | La Castellana | Negros Occidental |
| 6132 | Moises Padilla | Negros Occidental |
| 6200 | Dumaguete | Negros Oriental |
| 6201 | Sibulan | Negros Oriental |
| 6202 | San Jose | Negros Oriental |
| 6203 | Amlan | Negros Oriental |
| 6204 | Tanjay | Negros Oriental |
| 6205 | Pamplona | Negros Oriental |
| 6206 | Bais | Negros Oriental |
| 6207 | Mabinay | Negros Oriental |
| 6208 | Manjuyod | Negros Oriental |
| 6209 | Bindoy | Negros Oriental |
| 6210 | Ayungon | Negros Oriental |
| 6211 | Tayasan | Negros Oriental |
| 6212 | Jimalalud | Negros Oriental |
| 6213 | La Libertad | Negros Oriental |
| 6214 | Guihulngan | Negros Oriental |
| 6215 | Valencia | Negros Oriental |
| 6216 | Bacong | Negros Oriental |
| 6217 | Dauin | Negros Oriental |
| 6218 | Zamboanguita | Negros Oriental |
| 6219 | Siaton | Negros Oriental |
| 6220 | Santa Catalina | Negros Oriental |
| 6221 | Bayawan | Negros Oriental |
| 6222 | Basay | Negros Oriental |
| 6223 | Canlaon | Negros Oriental |
| 6224 | Vallehermoso | Negros Oriental |
| 6225 | Siquijor | Siquijor |
| 6226 | Larena | Siquijor |
| 6227 | San Juan | Siquijor |
| 6228 | Lazi | Siquijor |
| 6229 | Maria | Siquijor |
| 6230 | Enrique Villanueva | Siquijor |
| 6300 | Tagbilaran | Bohol |
| 6301 | Baclayon | Bohol |
| 6302 | Alburquerque | Bohol |
| 6303 | Loay | Bohol |
| 6304 | Lila | Bohol |
| 6305 | Dimiao | Bohol |
| 6306 | Valencia | Bohol |
| 6307 | Garcia Hernandez | Bohol |
| 6308 | Jagna | Bohol |
| 6309 | Duero | Bohol |
| 6310 | Guindulman | Bohol |
| 6311 | Anda | Bohol |
| 6312 | Candijay | Bohol |
| 6313 | Mabini | Bohol |
| 6314 | Alicia | Bohol |
| 6315 | Ubay | Bohol |
| 6316 | Loboc | Bohol |
| 6317 | Bilar | Bohol |
| 6318 | Batuan | Bohol |
| 6319 | Carmen | Bohol |
| 6320 | Sierra Bullones | Bohol |
| 6321 | Pilar | Bohol |
| 6322 | Dagohoy | Bohol |
| 6323 | San Miguel | Bohol |
| 6324 | Trinidad | Bohol |
| 6325 | Talibon | Bohol |
| 6326 | Bien Unido | Bohol |
| 6327 | Loon | Bohol |
| 6328 | Calape | Bohol |
| 6329 | Tubigon | Bohol |
| 6330 | Clarin | Bohol |
| 6331 | Sagbayan | Bohol |
| 6332 | Inabanga | Bohol |
| 6333 | Buenavista | Bohol |
| 6334 | Jetafe | Bohol |
| 6335 | Antequera | Bohol |
| 6336 | Maribojoc | Bohol |
| 6337 | Corella | Bohol |
| 6338 | Sikatuna | Bohol |
| 6339 | Dauis | Bohol |
| 6340 | Panglao | Bohol |
| 6341 | Cortes | Bohol |
| 6342 | Balilihan | Bohol |
| 6343 | Catigbian | Bohol |
| 6344 | Danao | Bohol |
| 6345 | San Isidro | Bohol |
| 6346 | Pres. Carlos P. Garcia (Pitogo) | Bohol |
| 6347 | Sevilla | Bohol |
| 6400 | Catarman | Northern Samar |
| 6401 | Bobon | Northern Samar |
| 6402 | San Jose | Northern Samar |
| 6403 | Lope de Vega | Northern Samar |
| 6404 | Lavezares | Northern Samar |
| 6405 | Allen | Northern Samar |
| 6406 | Victoria | Northern Samar |
| 6407 | San Antonio | Northern Samar |
| 6408 | Capul | Northern Samar |
| 6409 | San Isidro | Northern Samar |
| 6410 | Biri | Northern Samar |
| 6411 | Laoang | Northern Samar |
| 6412 | Mapanas | Northern Samar |
| 6413 | Pambujan | Northern Samar |
| 6414 | Silvino Lobos | Northern Samar |
| 6415 | San Roque | Northern Samar |
| 6416 | Rosario | Northern Samar |
| 6417 | Mondragon | Northern Samar |
| 6418 | Catubig | Northern Samar |
| 6419 | San Vicente | Northern Samar |
| 6420 | Las Navas | Northern Samar |
| 6421 | Palapag | Northern Samar |
| 6422 | Gamay | Northern Samar |
| 6423 | Lapinig | Northern Samar |
| 6500 | Tacloban | Leyte |
| 6501 | Palo | Leyte |
| 6502 | Tanauan | Leyte |
| 6503 | Tolosa | Leyte |
| 6504 | Tabontabon | Leyte |
| 6505 | Dulag | Leyte |
| 6506 | Julita | Leyte |
| 6507 | Mayorga | Leyte |
| 6508 | La Paz | Leyte |
| 6509 | MacArthur | Leyte |
| 6510 | Abuyog | Leyte |
| 6511 | Javier | Leyte |
| 6512 | Mahaplag | Leyte |
| 6513 | Santa Fe | Leyte |
| 6514 | Pastrana | Leyte |
| 6515 | Dagami | Leyte |
| 6516 | Burauen | Leyte |
| 6517 | Alangalang | Leyte |
| 6518 | San Miguel | Leyte |
| 6519 | Barugo | Leyte |
| 6520 | Babatngon | Leyte |
| 6521 | Baybay | Leyte |
| 6522 | Inopacan | Leyte |
| 6523 | Hindang | Leyte |
| 6524 | Hilongos | Leyte |
| 6525 | Bato | Leyte |
| 6526 | Matalom | Leyte |
| 6527 | Jaro | Leyte |
| 6528 | Tunga | Leyte |
| 6529 | Carigara | Leyte |
| 6530 | Capoocan | Leyte |
| 6531 | Kananga | Leyte |
| 6532 | Matag-ob | Leyte |
| 6533 | Leyte | Leyte |
| 6534 | Calubian | Leyte |
| 6535 | San Isidro | Leyte |
| 6536 | Tabango | Leyte |
| 6537 | Villaba | Leyte |
| 6538 | Palompon | Leyte |
| 6539 | Isabel | Leyte |
| 6540 | Merida | Leyte |
| 6541 | Ormoc | Leyte |
| 6542 | Albuera | Leyte |
| 6543 | Naval | Biliran |
| 6544 | Almeria | Biliran |
| 6545 | Kawayan | Biliran |
| 6546 | Maripipi | Biliran |
| 6547 | Culaba | Biliran |
| 6548 | Caibiran | Biliran |
| 6549 | Biliran | Biliran |
| 6550 | Cabucgayan | Biliran |
| 6600 | Maasin | Southern Leyte |
| 6601 | Macrohon | Southern Leyte |
| 6602 | Padre Burgos | Southern Leyte |
| 6603 | Malitbog | Southern Leyte |
| 6604 | Bontoc | Southern Leyte |
| 6605 | Tomas Oppus | Southern Leyte |
| 6606 | Sogod | Southern Leyte |
| 6607 | Silago | Southern Leyte |
| 6608 | Hinunangan | Southern Leyte |
| 6609 | Hinundayan | Southern Leyte |
| 6610 | Anahawan | Southern Leyte |
| 6611 | San Juan (Cabalian) | Southern Leyte |
| 6612 | Liloan | Southern Leyte |
| 6613 | San Francisco | Southern Leyte |
| 6614 | Pintuyan | Southern Leyte |
| 6615 | Libagon | Southern Leyte |
| 6616 | Saint Bernard | Southern Leyte |
| 6617 | San Ricardo | Southern Leyte |
| 6618 | Limasawa | Southern Leyte |
| 6700 | Catbalogan | Samar |
| 6701 | Jiabong | Samar |
| 6702 | Motiong | Samar |
| 6703 | Paranas (Wright) | Samar |
| 6704 | Tarangnan | Samar |
| 6705 | Pagsanghan | Samar |
| 6706 | Gandara | Samar |
| 6707 | San Jorge | Samar |
| 6708 | Matuguinao | Samar |
| 6709 | Santa Margarita | Samar |
| 6710 | Calbayog | Samar |
| 6711 | Santo Niño | Samar |
| 6712 | Tagapul-an | Samar |
| 6713 | Hinabangan | Samar |
| 6714 | San Sebastian | Samar |
| 6715 | Calbiga | Samar |
| 6716 | Pinabacdao | Samar |
| 6717 | Villareal | Samar |
| 6718 | Santa Rita | Samar |
| 6719 | Talalora | Samar |
| 6720 | Basey | Samar |
| 6721 | Marabut | Samar |
| 6722 | Daram | Samar |
| 6723 | San Jose De Buan | Samar |
| 6724 | Almagro | Samar |
| 6725 | Zumarraga | Samar |
| 6800 | Borongan | Eastern Samar |
| 6801 | Balangkayan | Eastern Samar |
| 6802 | Maydolong | Eastern Samar |
| 6803 | Llorente | Eastern Samar |
| 6804 | Hernani | Eastern Samar |
| 6805 | General MacArthur | Eastern Samar |
| 6806 | Can-avid | Eastern Samar |
| 6807 | Salcedo | Eastern Samar |
| 6808 | Mercedes | Eastern Samar |
| 6809 | Guiuan | Eastern Samar |
| 6810 | Quinapondan | Eastern Samar |
| 6811 | Giporlos | Eastern Samar |
| 6812 | Balangiga | Eastern Samar |
| 6813 | Lawaan | Eastern Samar |
| 6814 | San Julian | Eastern Samar |
| 6815 | Sulat | Eastern Samar |
| 6816 | Taft | Eastern Samar |
| 6817 | Dolores | Eastern Samar |
| 6818 | Oras | Eastern Samar |
| 6819 | Jipapad | Eastern Samar |
| 6820 | Maslog | Eastern Samar |
| 6821 | San Policarpo | Eastern Samar |
| 6822 | Arteche | Eastern Samar |
| 7000 | Zamboanga City | Zamboanga del Sur |
| 7001 | Ipil | Zamboanga Sibugay |
| 7002 | Roseller T. Lim | Zamboanga Sibugay |
| 7003 | Titay | Zamboanga Sibugay |
| 7004 | Naga | Zamboanga Sibugay |
| 7005 | Kabasalan | Zamboanga Sibugay |
| 7006 | Siay | Zamboanga Sibugay |
| 7007 | Imelda | Zamboanga Sibugay |
| 7008 | Payao | Zamboanga Sibugay |
| 7009 | Buug | Zamboanga Sibugay |
| 7010 | Mabuhay | Zamboanga Sibugay |
| 7011 | Bayog | Zamboanga del Sur |
| 7012 | Talusan | Zamboanga Sibugay |
| 7013 | Kumalarang | Zamboanga del Sur |
| 7014 | Lakewood | Zamboanga del Sur |
| 7015 | Dumalinao | Zamboanga del Sur |
| 7016 | Pagadian | Zamboanga del Sur |
| 7017 | Labangan | Zamboanga del Sur |
| 7018 | Tungawan | Zamboanga Sibugay |
| 7019 | Tukuran | Zamboanga del Sur |
| 7020 | Aurora | Zamboanga del Sur |
| 7021 | Midsalip | Zamboanga del Sur |
| 7022 | Sominot (Don Mariano Marcos) | Zamboanga del Sur |
| 7023 | Molave | Zamboanga del Sur |
| 7024 | Ramon Magsaysay (Liargo) | Zamboanga del Sur |
| 7025 | Tambulig | Zamboanga del Sur |
| 7026 | Mahayag | Zamboanga del Sur |
| 7027 | Josefina | Zamboanga del Sur |
| 7028 | Dumingag | Zamboanga del Sur |
| 7029 | San Miguel | Zamboanga del Sur |
| 7030 | Dinas | Zamboanga del Sur |
| 7031 | San Pablo | Zamboanga del Sur |
| 7032 | Dimataling | Zamboanga del Sur |
| 7033 | Pitogo | Zamboanga del Sur |
| 7034 | Tabina | Zamboanga del Sur |
| 7035 | Margosatubig | Zamboanga del Sur |
| 7036 | Vincenzo A. Sagun | Zamboanga del Sur |
| 7037 | Lapuyan | Zamboanga del Sur |
| 7038 | Malangas | Zamboanga Sibugay |
| 7039 | Diplahan | Zamboanga Sibugay |
| 7040 | Alicia | Zamboanga Sibugay |
| 7041 | Olutanga | Zamboanga Sibugay |
| 7042 | Guipos | Zamboanga del Sur |
| 7043 | Tigbao | Zamboanga del Sur |
| 7100 | Dipolog | Zamboanga del Norte |
| 7101 | Dapitan | Zamboanga del Norte |
| 7102 | Pres. Manuel A. Roxas | Zamboanga del Norte |
| 7103 | Sibutad | Zamboanga del Norte |
| 7104 | Rizal | Zamboanga del Norte |
| 7105 | Piñan | Zamboanga del Norte |
| 7106 | Polanco | Zamboanga del Norte |
| 7107 | Mutia | Zamboanga del Norte |
| 7108 | Sergio Osmeña Sr. | Zamboanga del Norte |
| 7109 | Katipunan | Zamboanga del Norte |
| 7110 | Manukan | Zamboanga del Norte |
| 7111 | Jose Dalman (Ponot) | Zamboanga del Norte |
| 7112 | Sindangan | Zamboanga del Norte |
| 7113 | Siayan | Zamboanga del Norte |
| 7114 | Salug | Zamboanga del Norte |
| 7114 | Godod | Zamboanga del Norte |
| 7115 | Liloy | Zamboanga del Norte |
| 7116 | Tampilisan | Zamboanga del Norte |
| 7117 | Labason | Zamboanga del Norte |
| 7118 | Gutalac | Zamboanga del Norte |
| 7119 | La Libertad | Zamboanga del Norte |
| 7120 | Siocon | Zamboanga del Norte |
| 7121 | Sirawai | Zamboanga del Norte |
| 7122 | Sibuco | Zamboanga del Norte |
| 7123 | Baliguian | Zamboanga del Norte |
| 7124 | Kalawit | Zamboanga del Norte |
| 7125 | Leon B. Postigo | Zamboanga del Norte |
| 7200 | Ozamiz | Misamis Occidental |
| 7201 | Clarin | Misamis Occidental |
| 7202 | Tudela | Misamis Occidental |
| 7203 | Sinacaban | Misamis Occidental |
| 7204 | Jimenez | Misamis Occidental |
| 7205 | Panaon | Misamis Occidental |
| 7206 | Aloran | Misamis Occidental |
| 7207 | Oroquieta | Misamis Occidental |
| 7208 | Lopez Jaena | Misamis Occidental |
| 7209 | Plaridel | Misamis Occidental |
| 7210 | Calamba | Misamis Occidental |
| 7211 | Baliangao | Misamis Occidental |
| 7212 | Sapang Dalaga | Misamis Occidental |
| 7213 | Concepcion | Misamis Occidental |
| 7214 | Tangub | Misamis Occidental |
| 7215 | Bonifacio | Misamis Occidental |
| 7300 | Isabela City | Basilan |
| 7301 | Lantawan | Basilan |
| 7302 | Lamitan | Basilan |
| 7303 | Maluso | Basilan |
| 7304 | Tipo-Tipo | Basilan |
| 7305 | Sumisip | Basilan |
| 7306 | Tuburan | Basilan |
| 7400 | Jolo | Sulu |
| 7400 | Pandami | Sulu |
| 7401 | Patikul | Sulu |
| 7402 | Old Panamao | Sulu |
| 7403 | Talipao | Sulu |
| 7404 | Luuk (Omar) | Sulu |
| 7405 | Pata | Sulu |
| 7406 | Banguingui (Tongkil) | Sulu |
| 7407 | Indanan | Sulu |
| 7408 | Parang | Sulu |
| 7409 | Maimbung | Sulu |
| 7410 | Tapul | Sulu |
| 7411 | Lugus | Sulu |
| 7412 | Siasi | Sulu |
| 7413 | Hadji Panglima Tahil | Sulu |
| 7414 | Pangutaran | Sulu |
| 7415 | Panglima Estino (New Panamao) | Sulu |
| 7416 | Kalingalan Calauang | Sulu |
| 7500 | Bongao | Tawi-Tawi |
| 7501 | Panglima Sugala (Balimbing) | Tawi-Tawi |
| 7502 | Tandubas | Tawi-Tawi |
| 7503 | Sapa-Sapa | Tawi-Tawi |
| 7504 | South Ubian | Tawi-Tawi |
| 7505 | Simunul | Tawi-Tawi |
| 7506 | Sitangkai | Tawi-Tawi |
| 7507 | Turtle Islands (Taganak) | Tawi-Tawi |
| 7508 | Mapun (Cagayan de Sulu) | Tawi-Tawi |
| 7509 | Languyan | Tawi-Tawi |
| 7510 | Sibutu | Tawi-Tawi |
| 8000 | Davao City | Davao del Sur |
| 8001 | Santa Cruz | Davao del Sur |
| 8002 | Digos | Davao del Sur |
| 8003 | Matanao | Davao del Sur |
| 8004 | Magsaysay | Davao del Sur |
| 8005 | Bansalan | Davao del Sur |
| 8006 | Hagonoy | Davao del Sur |
| 8007 | Padada | Davao del Sur |
| 8008 | Kiblawan | Davao del Sur |
| 8009 | Sulop | Davao del Sur |
| 8010 | Malalag | Davao del Sur |
| 8011 | Santa Maria | Davao Occidental |
| 8012 | Malita | Davao Occidental |
| 8013 | Don Marcelino | Davao Occidental |
| 8014 | Jose Abad Santos | Davao Occidental |
| 8015 | Sarangani | Davao Occidental |
| 8100 | Tagum | Davao del Norte |
| 8101 | Carmen | Davao del Norte |
| 8102 | Asuncion | Davao del Norte |
| 8104 | New Corella | Davao del Norte |
| 8105 | Panabo | Davao del Norte |
| 8112 | Santo Tomas | Davao del Norte |
| 8113 | Kapalong | Davao del Norte |
| 8118 | Babak | Davao del Norte |
| 8119 | Samal | Davao del Norte |
| 8120 | Kaputian | Davao del Norte |
| 8200 | Mati | Davao Oriental |
| 8201 | Tarragona | Davao Oriental |
| 8202 | Manay | Davao Oriental |
| 8203 | Caraga | Davao Oriental |
| 8204 | Baganga | Davao Oriental |
| 8205 | Cateel | Davao Oriental |
| 8206 | Boston | Davao Oriental |
| 8207 | Lupon | Davao Oriental |
| 8208 | Banaybanay | Davao Oriental |
| 8209 | San Isidro | Davao Oriental |
| 8210 | Governor Generoso | Davao Oriental |
| 8300 | Tandag | Surigao del Sur |
| 8301 | San Miguel | Surigao del Sur |
| 8302 | Tago | Surigao del Sur |
| 8303 | Bayabas | Surigao del Sur |
| 8304 | Cagwait | Surigao del Sur |
| 8305 | San Agustin | Surigao del Sur |
| 8306 | Marihatag | Surigao del Sur |
| 8307 | Lianga | Surigao del Sur |
| 8308 | Tagbina | Surigao del Sur |
| 8309 | Barobo | Surigao del Sur |
| 8310 | Hinatuan | Surigao del Sur |
| 8311 | Bislig | Surigao del Sur |
| 8312 | Lingig | Surigao del Sur |
| 8313 | Cortes | Surigao del Sur |
| 8314 | Lanuza | Surigao del Sur |
| 8315 | Carmen | Surigao del Sur |
| 8316 | Madrid | Surigao del Sur |
| 8317 | Cantilan | Surigao del Sur |
| 8318 | Carrascal | Surigao del Sur |
| 8400 | Surigao City | Surigao del Norte |
| 8401 | San Francisco | Surigao del Norte |
| 8402 | Malimono | Surigao del Norte |
| 8403 | Tagana-an | Surigao del Norte |
| 8404 | Sison | Surigao del Norte |
| 8405 | Placer | Surigao del Norte |
| 8406 | Tubod | Surigao del Norte |
| 8407 | Mainit | Surigao del Norte |
| 8408 | Bacuag | Surigao del Norte |
| 8409 | Gigaquit | Surigao del Norte |
| 8410 | Claver | Surigao del Norte |
| 8411 | Cagdianao | Dinagat Islands |
| 8412 | Dinagat | Dinagat Islands |
| 8413 | Basilisa (Rizal) | Dinagat Islands |
| 8414 | Libjo (Albor) | Dinagat Islands |
| 8415 | Loreto | Dinagat Islands |
| 8416 | Socorro | Surigao del Norte |
| 8417 | Dapa | Surigao del Norte |
| 8418 | Del Carmen | Surigao del Norte |
| 8419 | General Luna | Surigao del Norte |
| 8420 | Pilar | Surigao del Norte |
| 8421 | San Isidro | Surigao del Norte |
| 8422 | Santa Monica | Surigao del Norte |
| 8423 | San Benito | Surigao del Norte |
| 8424 | Burgos | Surigao del Norte |
| 8425 | Alegria | Surigao del Norte |
| 8426 | Tubajon | Dinagat Islands |
| 8427 | San Jose | Dinagat Islands |
| 8500 | Prosperidad | Agusan del Sur |
| 8501 | San Francisco | Agusan del Sur |
| 8502 | Bayugan | Agusan del Sur |
| 8503 | Sibagat | Agusan del Sur |
| 8504 | Rosario | Agusan del Sur |
| 8505 | Trento | Agusan del Sur |
| 8506 | Bunawan | Agusan del Sur |
| 8507 | Loreto | Agusan del Sur |
| 8508 | La Paz | Agusan del Sur |
| 8509 | Veruela | Agusan del Sur |
| 8510 | Talacogon | Agusan del Sur |
| 8511 | San Luis | Agusan del Sur |
| 8512 | Santa Josefa | Agusan del Sur |
| 8513 | Esperanza | Agusan del Sur |
| 8600 | Butuan | Agusan del Norte |
| 8601 | Buenavista | Agusan del Norte |
| 8602 | Nasipit | Agusan del Norte |
| 8603 | Carmen | Agusan del Norte |
| 8604 | Magallanes | Agusan del Norte |
| 8605 | Cabadbaran | Agusan del Norte |
| 8606 | Tubay | Agusan del Norte |
| 8607 | Jabonga | Agusan del Norte |
| 8608 | Santiago | Agusan del Norte |
| 8609 | Kitcharao | Agusan del Norte |
| 8610 | Las Nieves | Agusan del Norte |
| 8611 | Remedios T. Romualdez | Agusan del Norte |
| 8700 | Malaybalay | Bukidnon |
| 8701 | Sumilao | Bukidnon |
| 8702 | Impasugong | Bukidnon |
| 8703 | Manolo Fortich | Bukidnon |
| 8704 | Malitbog | Bukidnon |
| 8705 | Camp Phillips | Bukidnon |
| 8706 | Libona | Bukidnon |
| 8707 | Baungon | Bukidnon |
| 8708 | Talakag | Bukidnon |
| 8709 | Valencia | Bukidnon |
| 8710 | Musuan | Bukidnon |
| 8711 | San Fernando | Bukidnon |
| 8712 | Don Carlos | Bukidnon |
| 8713 | Kadingilan | Bukidnon |
| 8714 | Maramag | Bukidnon |
| 8715 | Quezon | Bukidnon |
| 8716 | Kitaotao | Bukidnon |
| 8717 | Pangantucan | Bukidnon |
| 8718 | Kalilangan | Bukidnon |
| 8719 | Dangcagan | Bukidnon |
| 8720 | Kibawe | Bukidnon |
| 8721 | Damulog | Bukidnon |
| 8722 | Lantapan | Bukidnon |
| 8723 | Cabanglasan | Bukidnon |
| 8800 | Nabunturan | Davao de Oro |
| 8801 | Montevista | Davao de Oro |
| 8802 | Mawab | Davao de Oro |
| 8803 | Compostela | Davao de Oro |
| 8804 | New Bataan | Davao de Oro |
| 8805 | Monkayo | Davao de Oro |
| 8806 | Maco | Davao de Oro |
| 8807 | Mabini (Doña Alicia) | Davao de Oro |
| 8808 | Maragusan (San Mariano) | Davao de Oro |
| 8809 | Pantukan | Davao de Oro |
| 8810 | Laak (San Vicente) | Davao de Oro |
| 9000 | Cagayan de Oro | Misamis Oriental |
| 9001 | Tagoloan | Misamis Oriental |
| 9002 | Villanueva | Misamis Oriental |
| 9003 | Jasaan | Misamis Oriental |
| 9004 | Claveria | Misamis Oriental |
| 9005 | Balingasag | Misamis Oriental |
| 9006 | Lagonglong | Misamis Oriental |
| 9007 | Salay | Misamis Oriental |
| 9008 | Binuangan | Misamis Oriental |
| 9009 | Sugbongcogon | Misamis Oriental |
| 9010 | Kinoguitan | Misamis Oriental |
| 9011 | Balingoan | Misamis Oriental |
| 9012 | Talisayan | Misamis Oriental |
| 9013 | Medina | Misamis Oriental |
| 9014 | Gingoog | Misamis Oriental |
| 9015 | Magsaysay | Misamis Oriental |
| 9016 | Opol | Misamis Oriental |
| 9017 | El Salvador | Misamis Oriental |
| 9018 | Alubijid | Misamis Oriental |
| 9019 | Laguindingan | Misamis Oriental |
| 9020 | Gitagum | Misamis Oriental |
| 9021 | Libertad | Misamis Oriental |
| 9022 | Initao | Misamis Oriental |
| 9023 | Naawan | Misamis Oriental |
| 9024 | Manticao | Misamis Oriental |
| 9025 | Lugait | Misamis Oriental |
| 9100 | Mambajao | Camiguin |
| 9101 | Mahinog | Camiguin |
| 9102 | Guinsiliban | Camiguin |
| 9103 | Sagay | Camiguin |
| 9104 | Catarman | Camiguin |
| 9200 | Iligan | Lanao del Norte |
| 9201 | Linamon | Lanao del Norte |
| 9202 | Kauswagan | Lanao del Norte |
| 9203 | Matungao | Lanao del Norte |
| 9204 | Poona Piagapo | Lanao del Norte |
| 9205 | Bacolod | Lanao del Norte |
| 9206 | Maigo | Lanao del Norte |
| 9207 | Kolambugan | Lanao del Norte |
| 9208 | Pantao Ragat | Lanao del Norte |
| 9209 | Tubod | Lanao del Norte |
| 9210 | Baroy | Lanao del Norte |
| 9211 | Lala | Lanao del Norte |
| 9212 | Salvador | Lanao del Norte |
| 9213 | Sapad | Lanao del Norte |
| 9214 | Kapatagan | Lanao del Norte |
| 9215 | Sultan Naga Dimaporo (Karomatan) | Lanao del Norte |
| 9216 | Nunungan | Lanao del Norte |
| 9217 | Baloi | Lanao del Norte |
| 9218 | Pantar | Lanao del Norte |
| 9219 | Munai | Lanao del Norte |
| 9220 | Tangcal | Lanao del Norte |
| 9221 | Magsaysay | Lanao del Norte |
| 9222 | Tagoloan | Lanao del Norte |
| 9300 | Malabang | Lanao del Sur |
| 9301 | Picong (Sultan Gumander) | Lanao del Sur |
| 9302 | Balabagan | Lanao del Sur |
| 9303 | Marogong | Lanao del Sur |
| 9304 | Tubaran | Lanao del Sur |
| 9305 | Butig | Lanao del Sur |
| 9306 | Lumbayanague | Lanao del Sur |
| 9307 | Lumbatan | Lanao del Sur |
| 9308 | Lumbaca-Unayan and Macadar Andong | Lanao del Sur |
| 9309 | Bayang | Lanao del Sur |
| 9310 | Binidayan | Lanao del Sur |
| 9311 | Ganassi | Lanao del Sur |
| 9312 | Pagayawan | Lanao del Sur |
| 9313 | Pualas | Lanao del Sur |
| 9314 | Madamba | Lanao del Sur |
| 9315 | Madalum | Lanao del Sur |
| 9316 | Bacolod-Kalawi (Bacolod Grande) | Lanao del Sur |
| 9317 | Tugaya | Lanao del Sur |
| 9318 | Balindong | Lanao del Sur |
| 9319 | Calanogas | Lanao del Sur |
| 9320 | Amai Manabilang (Bumbaran) | Lanao del Sur |
| 9321 | Tagoloan II | Lanao del Sur |
| 9400 | Kidapawan | Cotabato |
| 9401 | Makilala | Cotabato |
| 9402 | M'Lang | Cotabato |
| 9403 | Tulunan | Cotabato |
| 9404 | Magpet | Cotabato |
| 9405 | President Roxas | Cotabato |
| 9406 | Matalam | Cotabato |
| 9407 | Kabacan | Cotabato |
| 9408 | Carmen | Cotabato |
| 9409 | Pikit | Cotabato |
| 9410 | Midsayap | Cotabato |
| 9411 | Libungan | Cotabato |
| 9412 | Pigkawayan | Cotabato |
| 9413 | Alamada | Cotabato |
| 9414 | Antipas | Cotabato |
| 9415 | Aleosan | Cotabato |
| 9416 | Banisilan | Cotabato |
| 9417 | Arakan | Cotabato |
| 9500 | General Santos (Dadiangas) | South Cotabato |
| 9501 | Alabel | Sarangani |
| 9502 | Maasim | Sarangani |
| 9503 | Malungon | Sarangani |
| 9504 | Polomolok | South Cotabato |
| 9505 | Tupi | South Cotabato |
| 9506 | Koronadal | South Cotabato |
| 9507 | Tampakan | South Cotabato |
| 9508 | Norala | South Cotabato |
| 9509 | Santo Niño | South Cotabato |
| 9510 | Tantangan | South Cotabato |
| 9511 | Banga | South Cotabato |
| 9512 | Surallah | South Cotabato |
| 9513 | T'Boli | South Cotabato |
| 9514 | Kiamba | Sarangani |
| 9514 | Lake Sebu | South Cotabato |
| 9515 | Maitum | Sarangani |
| 9516 | Malapatan | Sarangani |
| 9517 | Glan | Sarangani |
| 9600 | Cotabato City | Maguindanao |
| 9601 | Datu Odin Sinsuat (Dinaig) | Maguindanao |
| 9602 | Upi | Maguindanao |
| 9603 | South Upi | Maguindanao |
| 9604 | Parang | Maguindanao |
| 9605 | Sultan Kudarat | Maguindanao |
| 9606 | Kabuntalan | Maguindanao |
| 9607 | Datu Piang | Maguindanao |
| 9608 | Shariff Aguak (Maganoy) | Maguindanao |
| 9609 | Ampatuan | Maguindanao |
| 9610 | Pagalungan | Maguindanao |
| 9611 | Sultan sa Barongis | Maguindanao |
| 9612 | Talayan | Maguindanao |
| 9613 | Matanog | Maguindanao |
| 9614 | Barira | Maguindanao |
| 9615 | Buldon | Maguindanao |
| 9616 | Buluan | Maguindanao |
| 9617 | Datu Paglas | Maguindanao |
| 9618 | Gen. S.K. Pendatun | Maguindanao |
| 9619 | Shariff Aguak | Maguindanao |
| 9620 | Mangudadatu | Maguindanao |
| 9621 | Datu Abdullah Sangki | Maguindanao |
| 9622 | Datu Anggal Midtimbang | Maguindanao |
| 9623 | Datu Blah T. Sinsuat | Maguindanao |
| 9624 | Datu Hoffer Ampatuan | Maguindanao |
| 9625 | Datu Salibo | Maguindanao |
| 9626 | Datu Saudi-Ampatuan | Maguindanao |
| 9627 | Datu Unsay | Maguindanao |
| 9628 | Guindulungan | Maguindanao |
| 9629 | Mamasapano | Maguindanao |
| 9630 | Northern Kabuntalan | Maguindanao |
| 9631 | Datu Montawal (Pagagawan) | Maguindanao |
| 9632 | Paglat | Maguindanao |
| 9633 | Pandag | Maguindanao |
| 9634 | Rajah Buayan | Maguindanao |
| 9635 | Shariff Saydona Mustapha | Maguindanao |
| 9636 | Sultan Mastura | Maguindanao |
| 9637 | Sultan Sumagka (Talitay) | Maguindanao |
| 9700 | Kapatagan | Lanao del Sur |
| 9700 | Marawi | Lanao del Sur |
| 9701 | Saguiaran | Lanao del Sur |
| 9702 | Mulondo | Lanao del Sur |
| 9703 | Lumba-Bayabao | Lanao del Sur |
| 9704 | Tamparan | Lanao del Sur |
| 9705 | Poona Bayabao | Lanao del Sur |
| 9706 | Masiu | Lanao del Sur |
| 9708 | Bubong | Lanao del Sur |
| 9709 | Kapai | Lanao del Sur |
| 9710 | Piagapo | Lanao del Sur |
| 9711 | Marantao | Lanao del Sur |
| 9712 | Taraka | Lanao del Sur |
| 9713 | Ditsaan-Ramain | Lanao del Sur |
| 9714 | Buadiposo-Buntong | Lanao del Sur |
| 9715 | Maguing | Lanao del Sur |
| 9716 | Wao | Lanao del Sur |
| 9800 | Tacurong | Sultan Kudarat |
| 9801 | Columbio | Sultan Kudarat |
| 9802 | Lambayong | Sultan Kudarat |
| 9803 | Lutayan | Sultan Kudarat |
| 9804 | President Quirino | Sultan Kudarat |
| 9805 | Isulan | Sultan Kudarat |
| 9806 | Esperanza | Sultan Kudarat |
| 9807 | Lebak | Sultan Kudarat |
| 9808 | Kalamansig | Sultan Kudarat |
| 9809 | Palimbang | Sultan Kudarat |
| 9810 | Bagumbayan | Sultan Kudarat |
| 9811 | Senator Ninoy Aquino | Sultan Kudarat |
READ ALSO: How Many Provinces Are There in the Philippines? Here is the Complete List