The Philippines could be in "serious trouble" if coronavirus cases could reach millions, according to President Duterte.
President Rodrigo Duterte on Monday admitted that the Philippines could be in "serious trouble" if coronavirus cases could reach millions.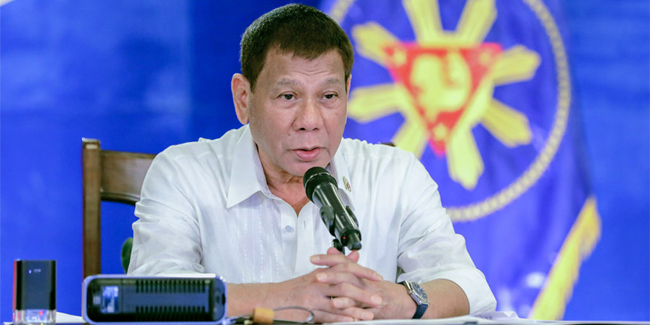 President Duterte said that the country's coronavirus infections had already reached over 500,000 and continued to increase based on the government's health records.
In a televised address, President urged the public to continue to pray because the coronavirus cases were still rising as over 500,000 people had been infected.
"I hope it would not reach millions because then we would be in serious trouble. We would be no better than the other countries whose rise is really exponential," President Duterte added.
READ ALSO: DOH Confirms Local Transmission Of UK COVID-19 Variant In Bontoc
President Duterte also raised the possibility of using "draconian measures" — such as forcing people to stay at home — in order to curb the transmission of coronavirus disease.
In addition, President Duterte added that the Philippine government could address the daily needs of the poor but expressed concern that such stringent stay-at-home rule could "kill the economy because nobody's working."
As the nation faced the "dangerous times", President Duterte made a fresh appeal to the public to observe health protocols such as safe distancing and proper wearing of masks, especially with the detection of the new COVID-19 variant in the Philippines.
President Duterte assured the nation that the COVID-19 vaccines would soon arrive in the Philippines.
"It's still dangerous. Follow the protocols of preventing it if at all and hopefully wait for the rollout of the vaccine. Malapit na po," President Duterte said.
For more news and updates, you may feel free to visit this site more often. You may also visit Newspapers.ph via our official Facebook page and YouTube channel.