New Andres Bonifacio Movie Seeks To Shed Light On His Mysterious Death
NEW ANDRES BONIFACIO MOVIE – Many have debated how Andres Bonifacio shouldn't been the Philippines' national hero instead of Dr. Jose Rizal.
Furthermore, many have considered him as the man who should've been the Philippines' first president. Truly, Bonifacio's life had been well-celebrated and studied.
However, one thing remains a mystery – his death. Unlike Rizal who died via firing squad in Bagumbayan, Bonifacio's death was shrouded in a mist of inconsistent information.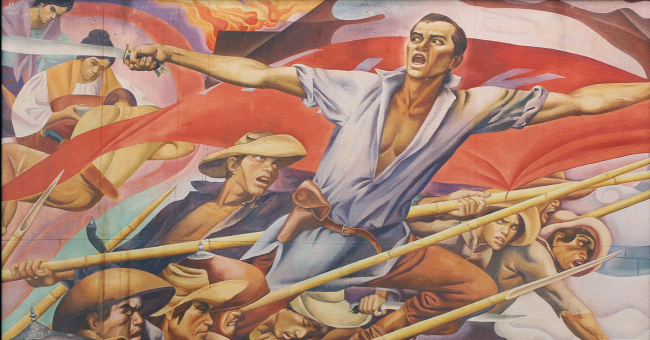 As such, the producer-director duo of Dondon Monteverde and Erik Matti seek to unravel such mysteries of Andres Bonifacio in a form of a film.
During an interview with ABS-CBN, Monteverde explained that there is much to learn regarding Bonifacio's death. "For instance, we found out that there are two Bonifacio lapida or tombstones in Cavite — one dated April 1897, the other one May 1897", he said.
Currently, there is still no concrete account that could prove the details of Bonifacio's death with the utmost certainty. Meanwhile, the current consensus was that he was executed in Maragondon, Cavite.
But, Matti explained that he himself has fears regarding this project. He explained that the movie they'd be doing would show a different side of the storybooks taught to Filipinos growing up.
As per the interview he stated:
It's scary to do this but hopefully, we will make a really great movie. I'm challenged to recreate the time and the setting of Bonifacio's life
When it comes to who would play Bonifacio, an actor has yet to be selected. However, Regal Entertainment revealed that the project is considering Sue Ramirez or Ritz Azul to play Gregoria de Jesus, Bonifacio's wife.
What do you think about this upcoming movie? Leave a comment below!
READ ALSO: Beautiful Lady "Locked Up" Inside Small Room Due to Mental Disorder Goes Viral