How Can You Disable Your Laptop On Your Keyboard? (Answer)
HOW TO DISABLE LAPTOP KEYBOARD – There are times where the functions of our laptop's keyboard stop working. In most cases, these could be easily fixed, however, when it starts to cause trouble for the user, it needs to be disabled.
That's why some invest in external keyboards. But, even with an external keyboard, the laptop's keyboard would sometimes still function and cause problems. As such, disabling it and making the external keyboard the only one detected by the laptop is necessary.
Here is how you disable your laptop's keyboard:
First, go to the start menu and type-in "Device Manager". Open it and make your way to the "Keyboards" drop-down window.
Once there, find your keyboard and click "uninstall"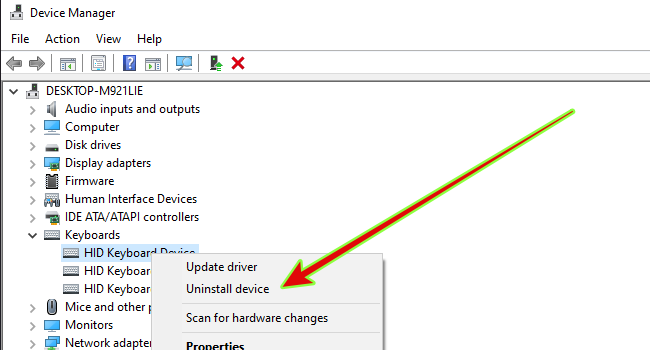 After uninstalling, the laptop's keyboard won't work until you restart it. However, when you do, the laptop will automatically reinstall the keyboard's drivers.
But, if you want to permanently want to delete the drivers and stop your laptop keyboard from functioning, here's how to do it:
Go to Start and type "gpedit.msc" in the search box. Afterward, click on "Computer Configuration" file, then go to the "Administrative Templates > System, > Device Installation.
Prevent Installation of Devices not described by other policy settings
From there, go to Device Installation Restrictions. You'd see several options on the right. But, you need to right click "Prevent Installation of Devices not described by other policy settings". Then edit this option and set it to enabled.
Once this is finished, go back to the device manager and follow the steps to disable your laptop's keyboard. But, after you uninstall the driver, the next time your laptop reboots, it would not automatically install the keyboard.
READ ALSO: How To Put Password On Laptop – Ways To Put Passwords In Laptop/Mac