YouTube announced Philippines' Top 10 Content Creators and Breakout Creators for 2020.
YouTube had recently announced the official list of top 10 content creators and breakout creators in the Philippines for this year.
This, as Communications and Public Affairs Head of Google Philippines Mervin Wenke stated that the heart of YouTube was its creators and they recognized their important role in providing not only relevant content but also hope to Filipinos in the time of what turned out to be a difficult year.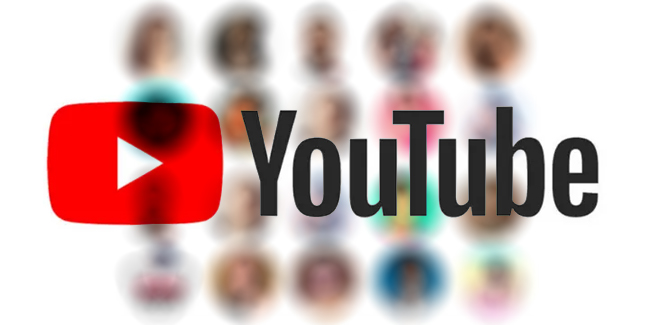 The top creators and breakout creators lists comprised of fan-favorite comedians, internet personalities, and celebrities — including Ivana Alawi, Alex Gonzaga, Kathryn Bernardo, and Donnalyn Bartolome.
For the list of top creators, actress Ivana Alawi became this year's top creator on YouTube in the Philippines.
Meanwhile, Zeinab Harake and Cong TVgot the second and third spots, respectively, on this year's list of top 10 creators.
YouTube also revealed that this year also saw the rise of creators from the gaming community as ChoOx TV was declared as the 6th-top creator on YouTube in the Philippines.
Here are the top 10 creators in the Philippines for this year:
Ivana Alawi
Zeinab Harake
Cong TV
Ja Mill
Alex Gonzaga Official
ChoOx TV
Jelai Andres
Viy Cortez
Donnalyn Bartolome
Jomar Lovena
READ ALSO: YouTube Top 10 Trending Videos In PH For 2020
For the list of breakout creators, Team Payaman — a group of content creators led by Cong TV — dominated the said list for this year as six of them made it to the top 10.
Cong TV and Viy Cortez claimed the first and second spots, respectively, while Junnie Boy ranked no. 4.
Team Payaman member Boss Keng claimed the 6th spot, while Junnie Boy's fiance Vien Iligan landed at no. 7.
Late YouTuber Emman Nimedez, who passed away last August due to acute myeloid leukemia, was still able to claim the 9th spot.
Here are the top 10 breakout creators in the Philippines for this year:
Cong TV
Viy Cortez
Jomar Lovena
Junnie Boy
Kathryn Bernardo
Boss Keng
Vien
Leti Sha
EmmanNimedezTV
Donekla in Tandem
For more news and updates, you may feel free to visit this site more often. You may also visit Newspapers.ph via official Facebook page and YouTube channel.