Vatican To Investigate Instagram After Pope's IG Account Liked Model's Photo
VATICAN TO INVESTIGATE INSTAGRAM – It appears like Instagram is about to be subject to "divine investigations" following the Pope's Instagram controversy.
Recently, Pope Francis' official Instagram account got caught liking a model's revealing Instagram pic. After the screenshot of the like went viral, it miraculously disappeared from the photo.
Unfortunately for the Vatican, this caused a lot of controversial issues. Meanwhile, the opposite could be said about the model Natalia Garabotto. Currently, she's riding the viral wave, saying that she'd "received the Pope's official blessing".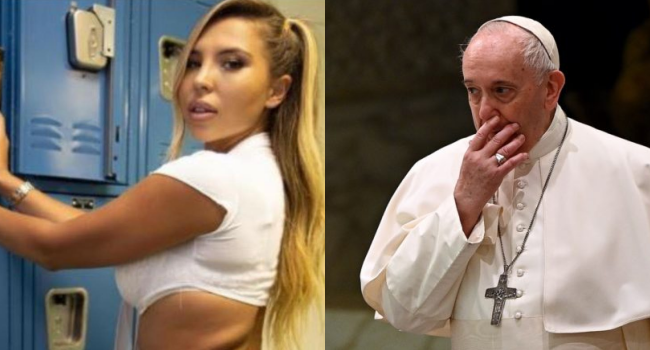 Following this, the Catholic News Agency, Barstool Sports revealed that the Vatican is currently investigating how the picture got the like. Furthermore, as a response to the issues, the Vatican's spokesperson said:
"We can exclude that the like came from the Holy See, and it has turned to Instagram for explanations"
Still, it's quite unclear what kind of information the Vatican is expecting to get from Instagram. But, on the positive side of things, the Pope's Instagram account got a significant boost amid the controversy.
Moving forward, the Pope and his social media team could definitely iron out the issue and use the platform to spread some positivity amid these times of crisis.
Thanks for reading. We aim to provide our readers with the freshest and most in-demand content. Come back next time for the latest news here on Newspapers.ph.
Like this article? READ ALSO: Claudine Barretto Files Charges Against Ex-Husband Raymart Santiago