Emotional Sarah Geronimo Thanks Mommy Divine, Family During Concert
SARAH GERONIMO – The Popstar Royalty was emotional as she gave a message for her father, her mother Mommy Divine, and their whole family.
One of the most successful and in-demand personalities in the Philippine showbiz industry is singer Sarah Geronimo. She rose to stardom because of her excellent skills in singing.
As years passed, the people discovered more about Sarah. She is not only a good singer but as well as a brilliant actress and undeniably an excellent dancer, too.
Sarah is one of the celebrities who really transform whenever she is on the stage. On top of it all, the genuine character of the actress-singer and her simplicity are what making people love her so much.
Sarah is now married to Matteo Guidicelli. It was last February 20, 2020 when the two celebrities surprised the world with an intimate wedding.
It is no secret to the public that Sarah's mother, popularly known as Mommy Divine, disapproves Matteo for her daughter. There were even reported issues during the wedding of the two celebrities.
Meanwhile, a lot of people are happy for Sarah and Matteo most especially the "AshMatt" fans and supporters. The two celebrities were boyfriend-girlfriend for more than five years before they officially tied the knot. Now, they are under the same roof and the actor-singer has always been vocal of his gratitude over a life with Sarah.
visit: Matteo Guidicelli Posts About Wedding w/ Sarah Geronimo
Recently, Sarah and Matteo had a concert at Landers. It was the first concert together of the two celebrities as a married couple. At the event, they thanked the people who support them most especially their families.
Sarah Geronimo was emotional when she thanked her father, Mommy Divine, her siblings, and her dogs. She also expressed her love for her family while trying to contain the tears.
Matteo also thanked the family of his wife and the couple also expressed their gratitude to the actor's parents. It was an intimate concert at Landers.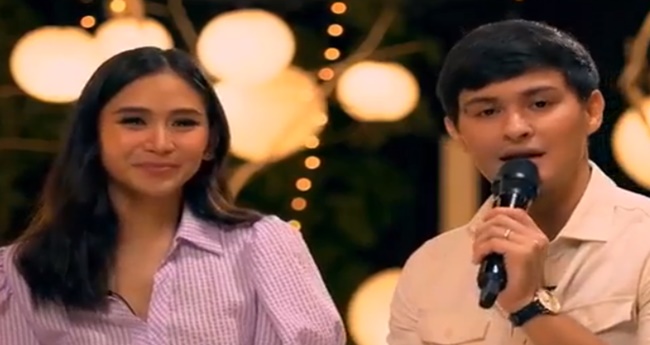 READ ALSO: Matteo Guidicelli On Sarah Geronimo: "I forget she's the person I live with"