The JTF COVID Shield had created a Facebook account in order to assist the reports of quarantine violations.
The Joint Task Force COVID Shield (JTF COVID Shield) on Saturday said that it had created a Facebook account wherein netizens could directly report violations of quarantine protocols through the said account.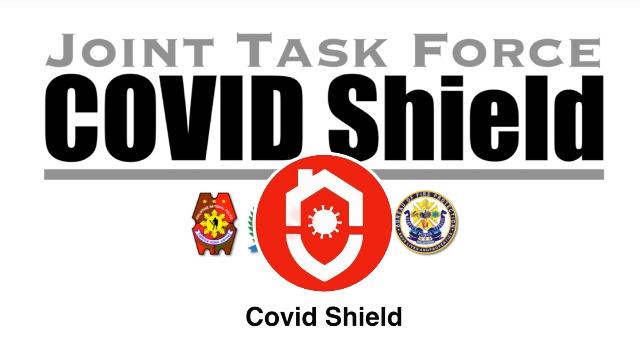 JTF COVID Shield Commander Lt. Gen. Guillermo Eleazar said in a statement that the said move was part of its effort in order to empower the people not only to help the government in enforcing the quarantine rules but also in protecting themselves and their community from "hard-headed" people who violated the protocols in observing minimum health safety standards.
Eleazar also said that the JTF COVID Shield believed that most netizens had already come across with a "total disregard" of having quarantine violations in their Facebook accounts through the uploaded photos and videos of their Facebook friends.
In addition, Eleazar said that they shared disappointment and anger against those people because it's unfair that most Filipinos were strictly abiding by the rules while there were people who even dared to flaunt their defiance by posting them on social media.
Also, Eleazar said that netizens would be given a platform in order to immediately report to them any violation of quarantine protocols such as engaging in illegal gambling in public places, large parties and celebration, and drinking sessions.
Moreover, Eleazar said that netizens should send photos and videos of those who engaged in violating quarantine protocols and the JTF COVID Shield would "take care of the rest".
READ ALSO: JTF COVID Shield Encourages Youth, Elderly To Delay Plans To Register For 2022 Elections
The JTF COVID Shield encouraged police commanders and their men to monitor social media for violations of quarantine protocols regularly.
Eleazar said that the JTF COVID Shield's official Facebook account — under the account name "Covid Shield" — was an "additional avenue" for the public.
Also, Eleazar said that those who wanted to report quarantine violations in social media could either send photos and videos through Covid Shield's Messenger or tag the "Covid Shield" Facebook account.
Previously, the JTF COVID Shield urged the youth and the elderly to postpone their plans to register for 2022 elections.
For more updates on news and entertainment, you may like and follow the Philippine Newspaper on Facebook! You may feel free to visit this site more often!