Chynna Ortaleza recalled their wedding with Kean Cipriano.
Chynna Ortaleza expressed her love and appreciation for Kean Cipriano as she recalled their wedding even though it's not yet their anniversary.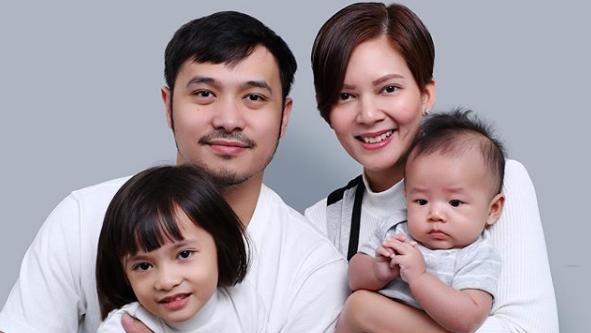 In her Instagram account, she posted a photo and a lengthy caption as she looked back on her 2015 and 2017 wedding ceremonies with husband, saying that she already knew that she's on the "right path".
Also in her post, Chynna said taht she prayed for a partner and Kean came into her life, adding that her husband wasn't perfect but she was able to see past all his small faults and straight into her husband's heart.
However, she clarified that it's not yet their anniversary. Instead, Chynna said that she wanted to post it just because she wanted to express her love and gratitude to her husband and God.
Chynna and Kean had a civil wedding last 2015 and a church wedding last 2017. They also have two children together: Stellar and Salem.
Previously, Chynna fired back at a certain netizen who called her "[email protected]@ng babae".
For more updates on news and entertainment, you may follow the Philippine Newspaper on Facebook! You may feel free to visit this site more often!