Sheena Halili shared her preparation for her baby's arrival.
Actress Sheena Halili recently shared on social media that she had already started her preparation for her baby girl's arrival.
This, as she posted a photo of herself on her Instagram account wherein she's looking busy in front of her laptop.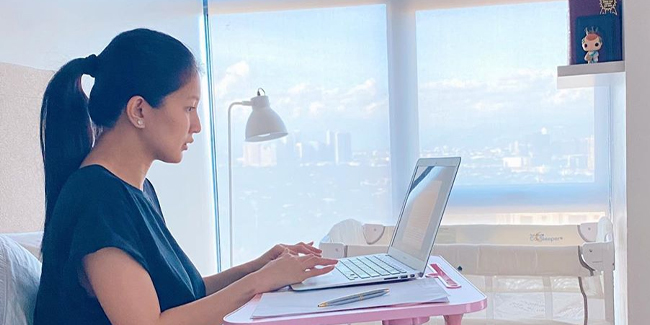 In her Instagram post, Sheena said that she had been researching for days and nights about the "needs and best" for her baby girl. Sheena also shared that it was also comforting as she used to shop for herself.
In addition, she said that she will share her plans for their hospital and nursery needs to her followers who were also experiencing moms.
Moreover, Sheena said that she decided to start her preparation as early as she could so that she won't be stressed out later on.
Other Stories
Sheena previously announced last June that she was expecting her first child with her husband Jeron Manzanero. At that time, Sheena was already three months pregnant.
It was last July when they officially revealed that they're having a baby girl.
Sheena and Jeron tied the knot at Blue Leaf Events Place in Quezon City last February 23.
For more news and updates about this, you may follow the Philippine Newspaper on Facebook!