Mariel Padilla shared her frustrating experience after receiving message from her accountant.
Mariel Padilla had recently took to social media in order to share her frustrating experience with her followers and fans.
This, as Mariel posted on her Instagram Stories that she's having a nice day until she found out the amount of tax that she had to pay.
Mariel, Robin Padilla's wife, even said a foul word after her day got ruined by a certain text message that she received from her accountant.
In addition, she didn't notice that she had been pumping for milk for almost 30 minutes already because she got shocked and stunned by the tax.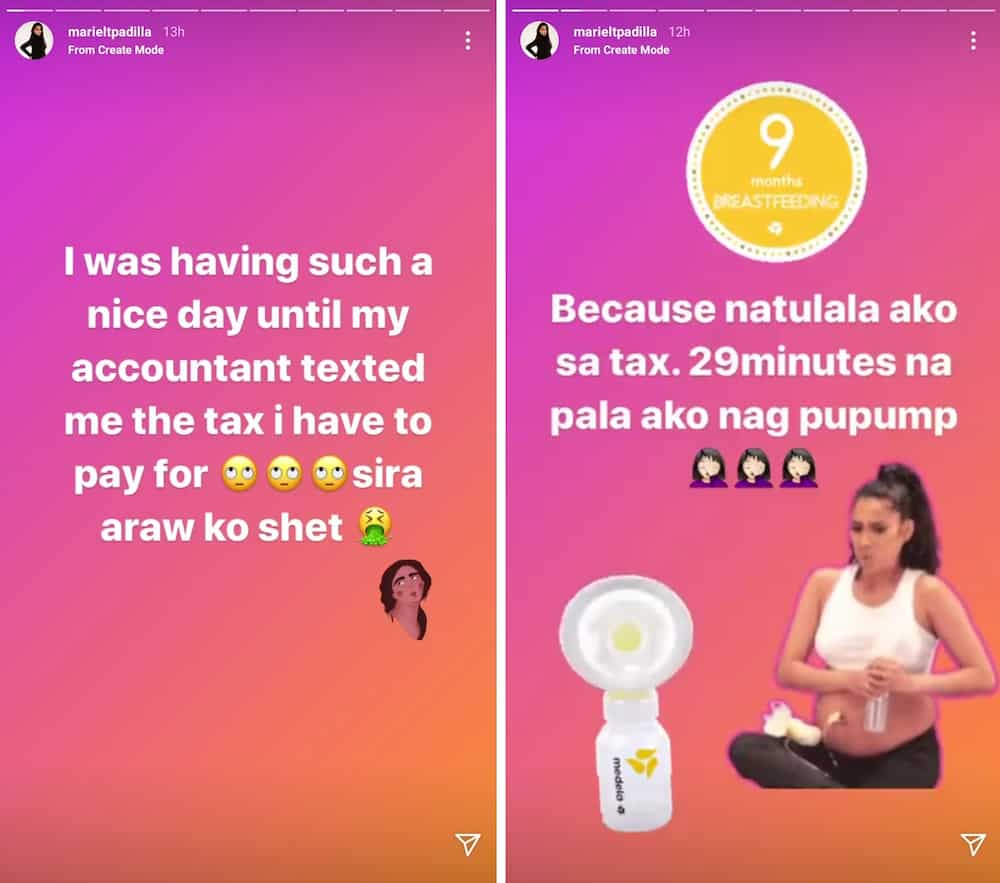 Other Stories
Mariel Padilla was a popular host and actress in the Philippines. She became even more successful after launching her very own YouTube channel and started making vlogs.
Her YouTube channel already has over 723,000 subscribers and already had as of this writing.
Recently, Mariel Padilla went viral for expressing her support for employees of ABS-CBN after its franchise renewal was rejected by the Congress.
Her husband Robin also made the news after he was named as the head of the communications panel of the Multi-Sectoral Advisory Board (MSAB) of the Philippine Army.
What can you say about this? Let us know in the comments below!
For more updates on news and entertainment, you may follow the Philippine Newspaper on Facebook! You may feel free to visit this site more often!