Kind Dog Shows Kindness Towards Starving Cat After Giving Its Own Food To Her
A kind dog named 'Pudding' barked a stray feline at their garden give its own food to the starving cat.
The heart-touching video footage of a lovely dog giving its own food to a hungry cat touched the hearts of viewers. The video footage is already circulating online and earned praises from the netizens.
Ms. Fu, the dog owner saw her pet 'Pudding' dropping its meat bun while staring at the cat in the courtyard outside her house in Weifang, east China's Shandong province. She feared that her dog might attack the feline.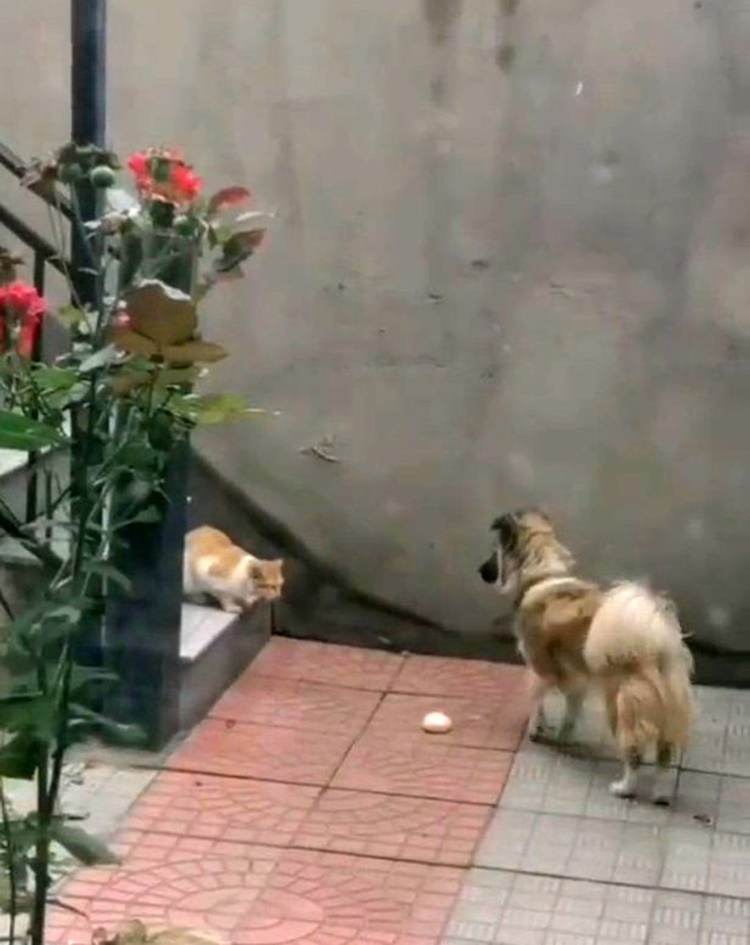 However, she was surprised after Pudding wags his tail and greets the car at the stair of their garden. The dog looks up at the cat as if telling her to pick up the meat bun he dropped on the floor.
After a few moments, the cat picked up the bun although she was scared because she can't resist the food temptation. The feline immediately ran away back to the stairs after picking up the bun.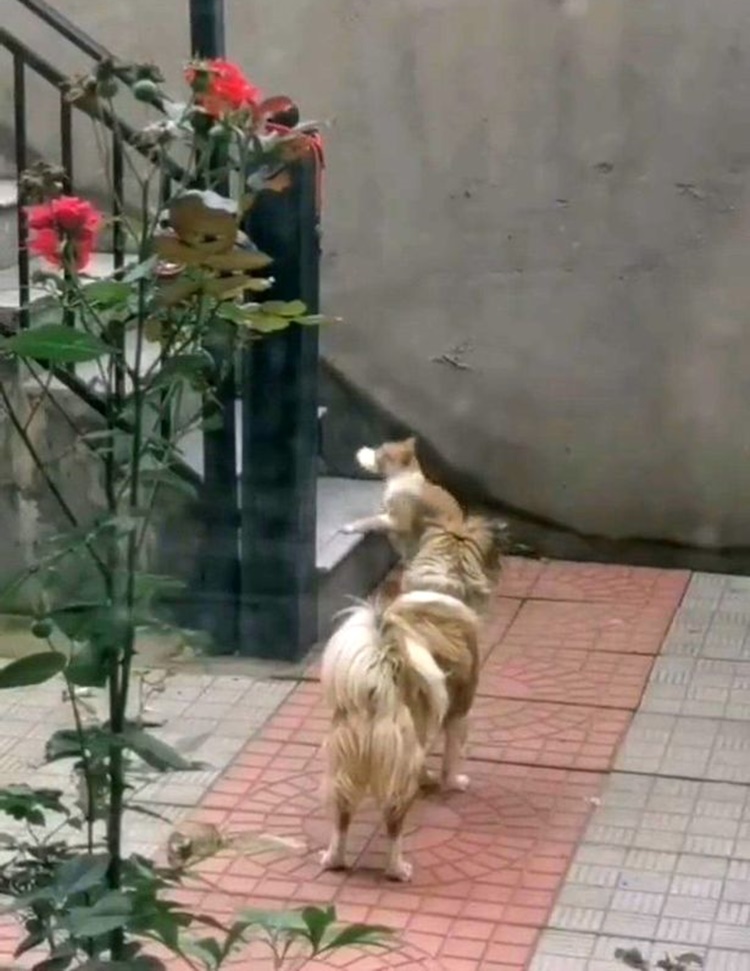 Ms. Fu also expressed her happiness towards the kindness of her pooch, which she had welcomed to their family two years ago.
"I was very touched by the moment, because our dog is a guard dog, and usually very protective of its food," Ms Fu said.
What can you say about the dog's gesture? Just leave your comments and suggestions for this report.
You can also read: Pedicab Driver Putting Face Shield & Rain Coat to his Pet Dog Goes Viral