Phivolcs Records 3.2 Magnitude Earthquake in South Cotabato Today
EARTHQUAKE – A 3.2 magnitude quake jolted South Cotabato early today, August 27, according to the Philippine Institute of Volcanology and Seismology (PHIVOLCS).
The Philippines is lying along the Pacific Ring of Fire and countries in the said area are more prone to earthquakes. In the country, it is the Philippine Institute of Volcanology and Seismology or more commonly called PHIVOLCS that records such natural occurrences.
Every day, PHIVOLCS records several quakes in the different parts of the country. There are those that can hardly be felt while there are also those that really brought hard shaking that led to damages.
VISIT: Davao Occidental Hit By 4.5 Magnitude Earthquake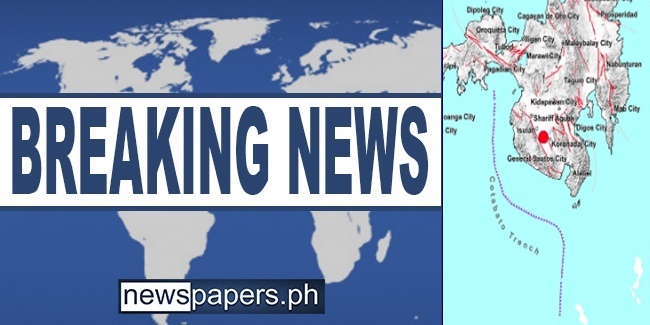 PHIVOLCS releases a bulletin when a quake has hit a certain area. It contains the date and time the quake occurred, location, depth of focus, origin, and magnitude of the quake.
Recently, PHIVOLCS recorded a 3.2 magnitude earthquake in South Cotabato. According to the agency, it hit Tantangan at 08:21 in the morning today, August 27.
The quake was located at 06.56°North, 124.69°East – 008 km South 02° East of Tantangan and it had a depth of 033 kilometers. It was tectonic in origin.
PHIVOLCS has not recorded any intensity field in the epicenter or the nearby areas. No damage nor aftershock is expected of the said quake as to the agency.
More updates may be posted soon. Thank you for visiting Newspapers.ph. Feel free to express your thoughts or reactions below.
READ ALSO: Google Lets Users Turn Android Smartphones Into Earthquake Detectors