Curious Netizen Expresses Concern Towards Beggars
A curious netizen goes viral after expressing its concern for homeless people and asked "Have you ever heard beggars test positive for COVID-19".
Over the past few months, the coronavirus disease continues to spread in various regions all across the globe. The virus has already affect millions of people all around the world and took thousands of live.
The Facebook page "Pilipinas Trending" has shared the photos of a beggar with no face mask or other protective gear against the coronavirus disease. The post garnered various reactions from the online community.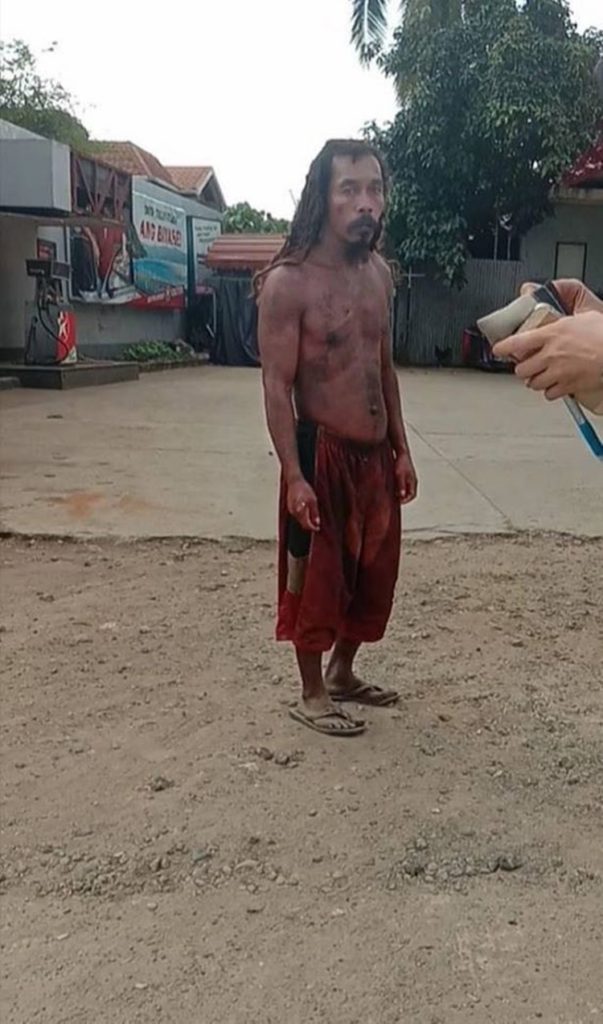 The social media page showed that the beggar lacks a lot of his basic necessities such as food, house, clothes, vitamins, and other stuff. However, the Department of Health has no record of any beggars or homeless people who tested positive for the disease.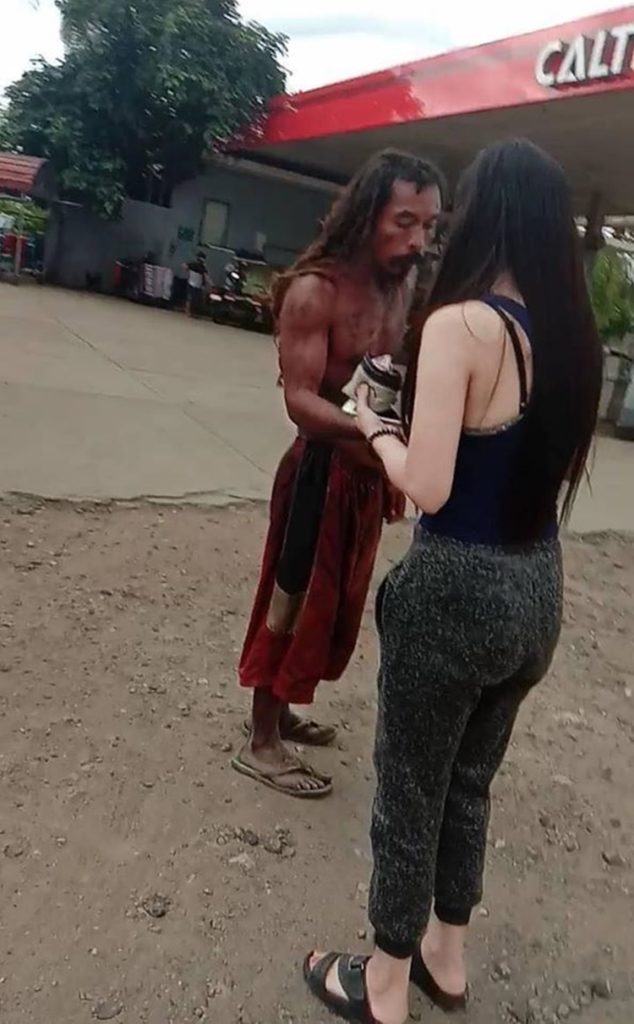 Here is the full post:
"No face mask, no face shield, no alcohol, no soap and water to wash hands, no take a bath for weeks or months, no house, no cloths to wear everyday, no vitamins, no enough food to eat 3 times a day, no fruit and vegetables!
But have you ever heard a beggar like this scattered in the street anywhere in the Philippines, positive for covid19? Have any LGU even think to test them? What if their blood is the only vaccine for covid19?"
The social media users expressed their reactions to the post: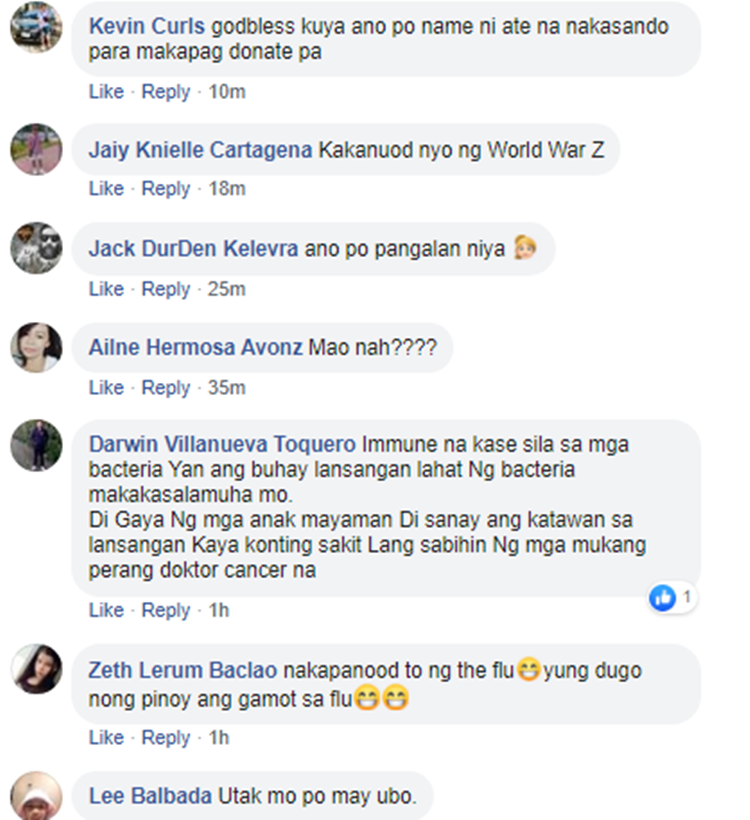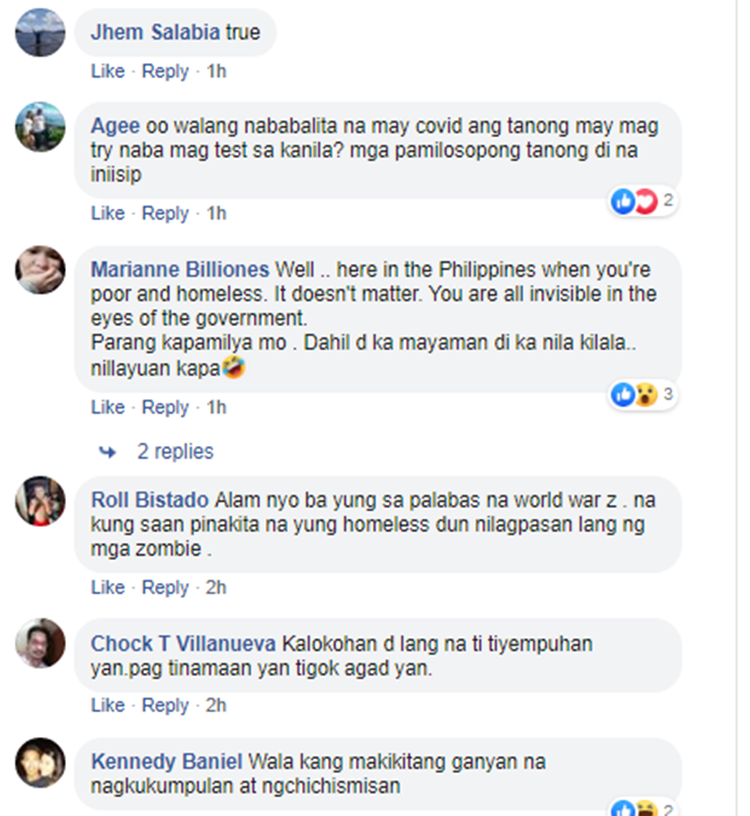 What can you say about this post? Just leave your comments and suggestions for this report.
You can also read: Aeta Finds True Love & Gets First Kiss w/ Beautiful Asian Woman