Alaskan Rep. Gary Knopp Pilot of 1 of 2 Planes that Collide in Alaska
PLANES – Two (2) airplanes collided in Alaska and one of it was piloted by Alaskan Representative Gary Knopp.
Undeniably, on the other side of a wonderful feeling to be flying in the sky, there is a huge risk in flying a plane or any other aircraft. There were several occasions in the past when aircrafts figured in a plane crash leaving its crew and passengers dead.
That is why pilots really went through a lot of training in flying aircraft may it be a commercial plane, a chopper, a helicopter, etc. They must really be equipped with knowledge and skills in the field so they can obtain a license.
However, there are really inevitable situations. In fact, despite how vast the sky is, there are cases of collision up there.
VISIT: US Plane Crashes in Afghanistan – Authorities Confirm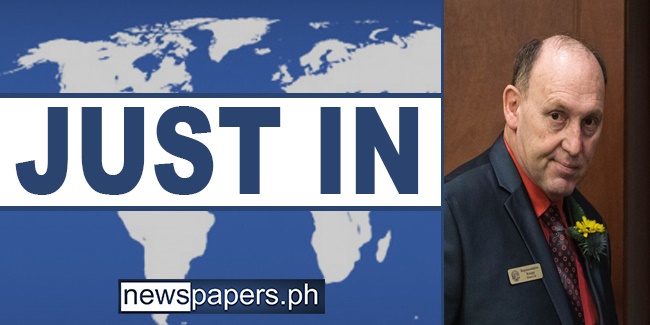 Recently, two (2) planes collided in Alaska. One of the two (2) aircraft was piloted by Alaskan Representative Gary Knopp as confirmed by House Speaker Bryce Edgmon.
The said aircraft involved in the collision were de Havilland DHC-2 Beaver and Piper-PA12. According to the report, Knopp was piloting the Piper
Alaska Regional Office of the National Transportation Safety Board Chief Clint Johnson said that Knopp was the only one in his plane. With regards to the Beaver, six (6) people were on the plane.
The collision of the two (2) planes in Alaska left seven (7) people dead including the 67-year-old representative Gary Knopp. Based on the report, the other fatalities were all from South Carolina and they are the following:
Gregory Bell, 67 (Pilot of Beaver)
David Rogers, 40 (Guide)
Caleb Hulsey, 26
Heather Hulsey, 25
Mackay Hulsey, 24
Kirstin Wright, 23
Reportedly, six (6) people died on the spot while one (1) of them passed away on the way to the hospital. The victim obtained injuries from the collision.
Currently, investigations are still ongoing regarding the incident. It has yet to be identified as to which plane hit the other. Condolences to the bereaved family of all the victims of the incident.
READ ALSO: Pakistan Plane Crashes In Residential Area; 91 Passengers, 8 Crew Onboard