Take a look at the beautiful daughters of action star Ronnie Ricketts.
The daughters of action star Ronnie Ricketts caught the attention of the netizens as some glimpse of their elegance and beauty surface online.
Marella and Raechelle, are daughters of the renowned actor and director to singer Mariz Ricketts.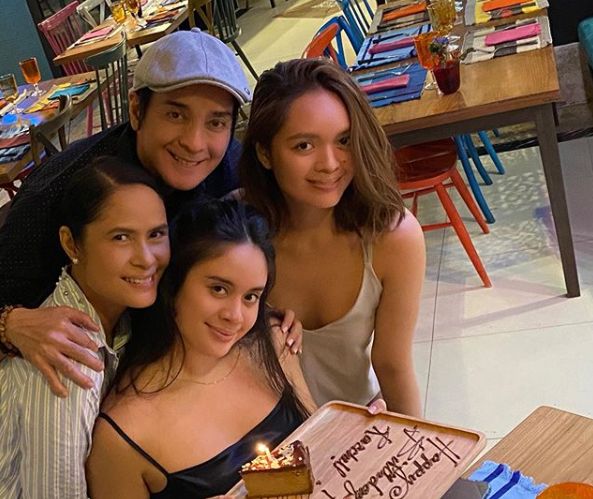 But the two lovely ladies are not new in the limelight.
Marella, the eldest, had appeared on television and commercial ads while Raechelle recently showcased her acting prowess via action flick, Exit Point wherein she exposed her martial-arts skills which she apparently got from her father.
In an article published by the Philippine Entertainment Portal, Raechelle, the youngest, finished her college degree just this year.
Meanwhile, before the quarantine kicked off due to the widespread of coronavirus disease or COVID-19 in the country, Raechelle had appeared on the movie about the life of Doctor Willie Ong, who made a name for himself in the field of medicine and later on tried his luck in politics, however, failed to do so.
It can be recalled that Ronnie Ricketts rose to fame when he has been tagged as one of the top action stars of the country.
He also made a name for himself in the field of martial arts which paved his way to be known in the movie industry.
He has starred in the following films such as Aguila at Guerrero, Dalawa Man ang Buhay Mo Pagsasabayin Ko, Kahit sa Bala Kakapit Ako, Hawak Ko Buhay Mo and to name a few.
Ronnie Ricketts was formerly named as the President of the Philippine Film Actors Guild, and former Chairman of the Optical Media Board (OMB).
He first appeared on the TV screen via Dolphy-Nida Blanca movie, "My Heart Belongs to Daddy" wherein he was paired with Maricel Soriano.
Ronnie Rickets or Ronaldo "Naldo" Ricketts in real life also ventured into politics. In 2016, he ran for a congressional seat.