Kristel Fulgar Received Two YouTube Gold Play Buttons
Kristel Fulgar received two Gold Play buttons from YouTube just because her YouTube channels — Kristel Fulgar and KrisTells Vlogs — reached one million subscribers.
This, as Kristel Fulgar wrote on her Instagram account as she posted a photo where she presented her Gold Play buttons.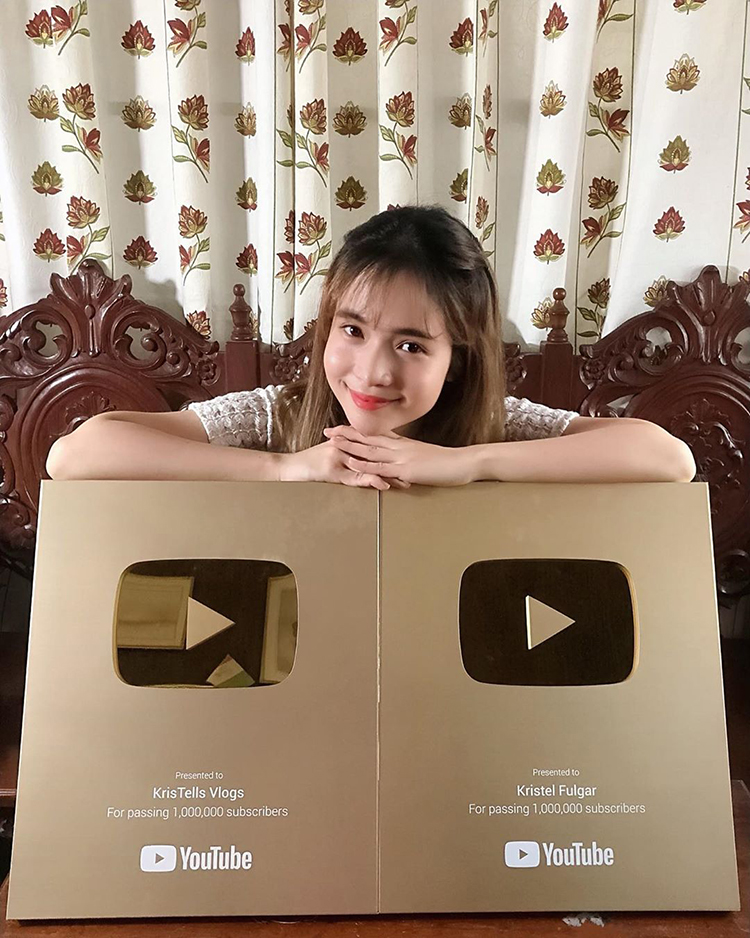 On her Instagram post, she admitted that she didn't expect that she could reach her milestone as a YouTuber. She also thanked her friends who supported her in order to obtain her accomplishments.
She revealed that she had her mindset as she started her YouTube career — that her contents were intended just "for fun and to keep memorable moments" Kristel added that she was hoping that her achievements would serve as an inspiration to those who wanted to become a YouTuber.
Kristel's YouTube Channels
Kristel Fulgar had two YouTube channels — Kristel Fulgar and KrisTells Vlogs.
Her personal channel Kristel Fulgar, which uploaded her first video four years ago, contains song covers as well as jamming sessions together with her friends. Her second channel KrisTells Vlogs contained vlogs about her personal journey. She was thankful that her two YouTube channels have over one million subscribers and received her Gold Play button from YouTube.
Aside from her, Emman Nimedez also received his Gold Play button from YouTube and thanked his supporters for achieving his milestones.
What can you say about this? Let us know!
For more news and updates, follow Philippine Newspaper on Facebook!
READ ALSO | Emman Nimedez Receives YouTube Gold Play Button, Thanks Supporters