ID NOW COVID-19 Test Results Were 'Not Consistent' With Other Studies, According To The Spokesperson Of Abbott Laboratories
The spokesperson of Abbott Laboratories said that the results from the ID NOW COVID-19 tests were "not consistent" with other studies.
This, as Darcy Ross, the spokesperson of Abbott Laboratories, said that the company had distributed over 1.8 million ID NOW COVID-19 tests, as such, the reported rate of false negatives was at 0.02%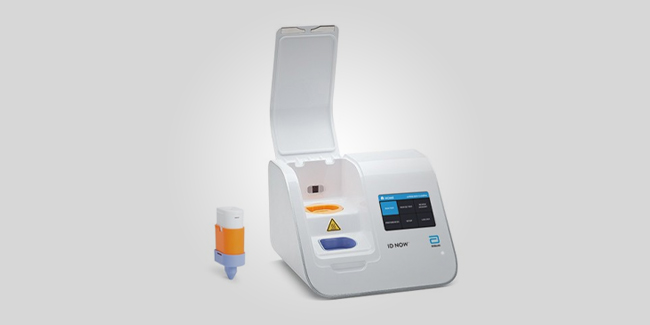 As per a study from New York University researchers which was published on Wednesday, the rapid COVID-19 test could be missing a third-to-nearly-half of confirmed cases of coronavirus disease 2019 or COVID-19.
Based on the said study, Abbott's rapid test tool missed around 48% of samples that detected positive by Cepheid's Xpert Xpress test as well as one-third of those samples that kept in a substance which was designed for viral transport.
The researchers from New York University said that said study raised concerns about the suitability of the test as a diagnostic tool. However, Abbott Laboratories opposed the results of the said study, saying that it was unclear if the said samples were tested correctly.
The ID NOW COVID-19 test of Abbott Laboratories was previously approved in the United States and was the second test approved by the US Food and Drug Administration. As of May 4, 2020, Abbott Laboratories said that it was able to produce 50,000 tests per day, adding that the company planned to increase for up to 2 million by June 2020.
What can you say about this? Let us know!
For more news and updates, follow Philippine Newspaper on Facebook!