Coronavirus Patiengts in PH Include Senator Migz Zubiri
SENATOR MIGZ ZUBIRI – Philippine Senator Juan Miguel Zubiri tested positive for the 2019 novel coronavirus.
One of the buildings that were temporarily closed in the Philippines due to coronavirus is the Senate building. It was after a guest speaker tested positive for COVID-19.
The said guest speaker attended a Senate hearing early in March. After it was confirmed that he is positive for coronavirus, several senators went on self-quarantine.
Senator Juan Miguel Zubiri is one of those who went on isolation following the confirmed infection of a Senate visitor. He also underwent testing for the disease.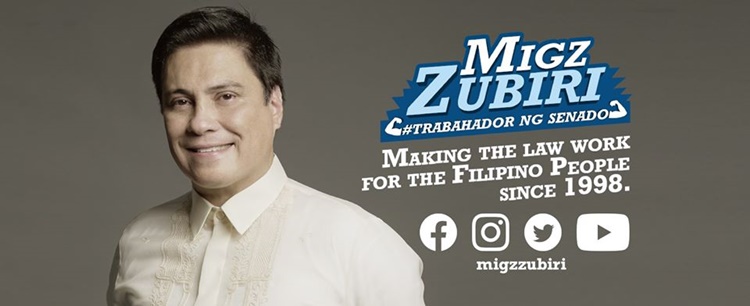 Recently, the coronavirus test results were out. Senator Migz Zubiri confirmed on social media that he tested positive for coronavirus.
In his post, he shared that it was Department of Health (DOH) Secretary Francisco Duque III who told him about his condition. He is showing no symptoms of the disease.
Sen. Zubiri stressed how easily the virus spreads. He stated that he is really careful but he still got infected. Here's his post on Facebook:
Thank you for visiting Newspapers.ph. More updates may be released soon.
You may also visit – Bus Passenger Shows Coronavirus Symptoms During Manila-Lucena Trip.