Is Mommy Divine the reason behind the breakdown of Sarah Geronimo?
How true is it that Mommy Divine Geronimo is the reason behind the breakdown of her daughter Sarah Geronimo during her concert in Las Vegas?
Amid the controversial civil wedding of Sarah with now-husband Matteo Guidicelli, several past issues resurfaced on social media. One of those issues was she had a breakdown during her concert in Las Vegas back in 2018.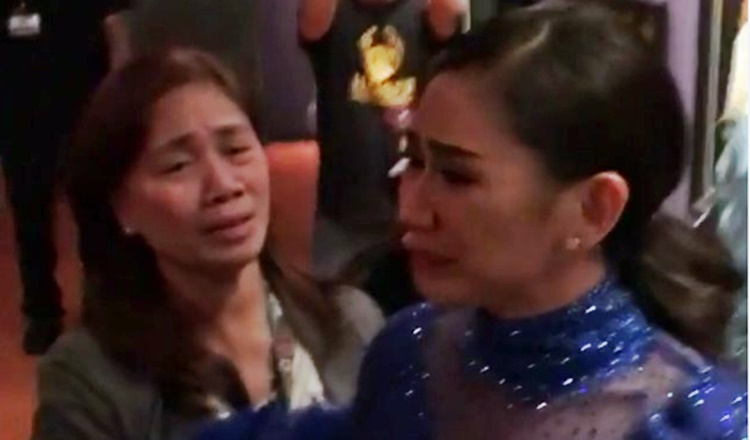 The audience, as well as fans who saw the video of her breakdown, wondered why it happened to her and what could be the reason. With that, fans expressed worry and sympathy to the Popstar Princess.
Based on reports, Sarah clarified in an interview the "reason" behind her breakdown. She said that she did not have enough sleep at that time. In addition, the singer-actress said that she felt that she was losing her voice at that time and that worried her.
On the other hand, amid the recent bashing against Mommy Divine due to the commotion that happened during the AshMatt wedding, it was alleged that she is the reason why her daughter had a breakdown in her Las Vegas concert.
A post on Reddit about Mommy Divine received a comment from "wringKRINGKRING" who said, "Reminds me of the time when Sarah G in front of the crowd, was this the reason?"
Then, another netizen, "thatpinkkid", replied on this by saying, "My BFF was still working with MD (Mommy Divine) during that time. True to! Sarah cried because MD keeps on pressuring her!! MD was at the backstage then."

In spite of past issues being recalled due to the controversy, a lot of sweet photos and videos of the AshMatt are also resurfacing on social media.
What can you say about this?
READ ALSO: AshMatt Sweet Videos resurface after Sarah-Matteo Wedding Confirmation