OSG asks SC to issue gag order against ABS-CBN Corporation.
The Office of the Solicitor General (OSG) on Tuesday asked the Supreme Court (SC) to issue a gag order against ABS-CBN Corp.
This, after Jose Calida's office filed a quo warranto petition to charge the legislative franchises of ABS-CBN Corporation and ABS-CBN Convergence, Inc.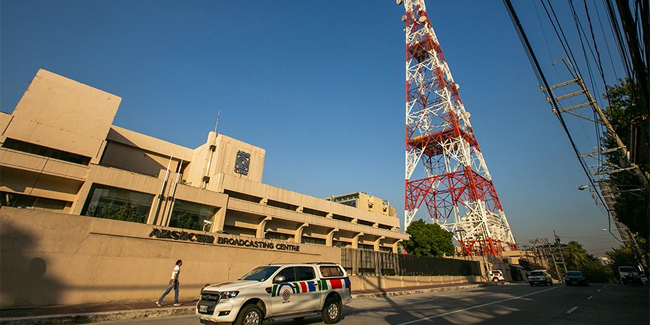 Solicitor General Jose Calida's quo warranto petition alleged that ABS-CBN had issued Philippine Depository Receipts (PDRs) to foreigners, which was the same issue raised against Rappler.
In a statement, ABS-CBN said that the OSG's allegations were "without merit" as the organization "complies with all the pertinent laws governing its franchise." Also, ABS-CBN said that the quo warranto petition case against the company was an "effort to shut down" their operations.
Calida's petition also claimed that ABS-CBN Corporation "abused" its franchise privilege by operating a pay-per-view channel without approval from the National Telecommunications Commission (NTC), yet ABS-CBN responded that the company's broadcast offerings, including KBO, "have received the necessary government and regulatory approvals and are not prohibited by our franchise."
ABS-CBN Corporation said that the company's ownership in ABS-CBN Convergence was "undertaken under the same law and structures that have been utilized by other telecommunications companies," adding that the ownership transfer was approved under the Public Telecommunications Policy Act and was "fully compliant with the law".
What can you say about this? Just feel free to leave your reactions in the comment section.
Thank you for visiting our website. We hope we have helped you with regard to this matter. You may keep coming back for more informative guides. For more news and updates, follow us on Facebook!
READ ALSO | Romantic Guy Makes 'Low-budget Bouquet Of Flowers' For His Girlfriend