Authorities in China said that they faced a severe shortage of hospital beds and equipment needed to treat patients who have 2019 novel coronavirus.
This, as the number of confirmed coronavirus infections rose to at least 27,300 with cases reported in more than 20 countries. Among the cases was a newborn baby who was diagnosed with the 2019 novel coronavirus just 30 hours after being born.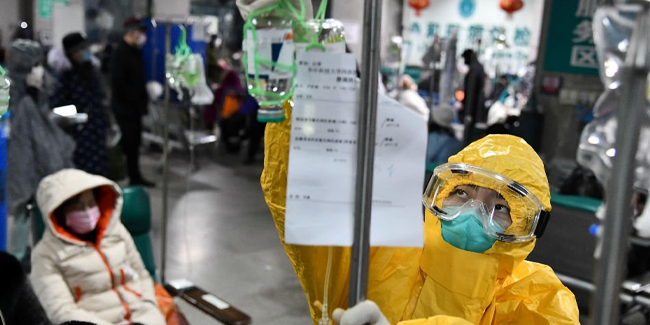 Hu Lishan, an official in Wuhan, said that there was still a "severe" lack of beds despite authorities building a hospital from scratch and converting public buildings in order to accommodate thousands of patients. He added that there was also a shortage of "equipment and materials" and officials were looking to convert other schools and hotels into treatment centers in the city.
In the city of Hangzhou, the streets were already blocked with fences near the headquarters of Alibaba as a fighter jet circled overhead. The said building appeared to be shut down, while many people were seen going in and out of nearby fenced-in residential areas.
Authorities warned the residents of Hangzhou not to go out of nearby fenced-in residential areas and encouraged them to wear masks, wash their hands regularly, and report any people who were from Hubei.
Thank you for visiting our website. We hope we have helped you with regard to this matter. You may keep coming back for more informative guides.
READ ALSO | Students Dance 'Tala' As Penalty For Coming Late In School