The Japanese health minister on Wednesday said that at least 10 people on a cruise ship were tested positive for the 2019 novel coronavirus.
This, as Japan has quarantined the cruise ship carrying 3,711 people and was testing those onboard for the 2019 novel coronavirus. The testing was held after a former passenger was diagnosed with the 2019 novel coronavirus in Hongkong.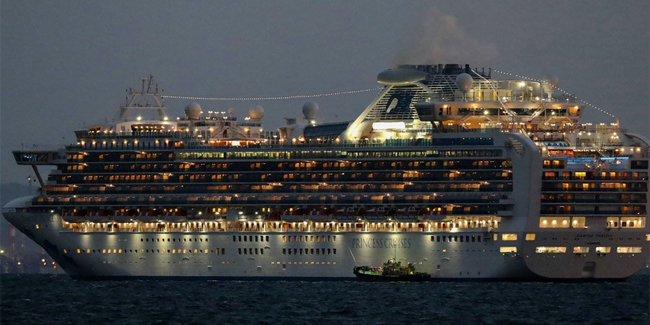 According to Katsunobu Kato, a health minister in Japan, specimens from more than 200 people were collected. He added that they "had them (the 10 who tested positive) get off the vessel" from around 7:30 in the morning, and they're sending those passengers to medical organizations for monitoring while the remaining passengers of the said cruise ship will be required to stay for 14 days.
As of this writing, more than 20 countries already have confirmed cases of the 2019 novel coronavirus that killed nearly 500 people and infected more than 24,000 in China. The 2019 novel coronavirus outbreak has prompted the World Health Organization (WHO) to declare a global health emergency as several governments imposed travel restrictions and airlines suspended their flights to and from China.
Thank you for visiting our website. We hope we have helped you with regard to this matter. You may keep coming back for more informative guides.
READ ALSO | Students Dance 'Tala' As Penalty For Coming Late In School