Thirty-nine more people on Japan cruise ship have 2019-nCoV, according to a Japanese health minister.
Another 39 people onboard a Diamond Princess cruise ship off Japan's coast have tested positive for the 2019 novel coronavirus, according to a Japanese health minister.
This, as the confirmed cases of 2019 novel coronavirus now have 174 people on the Diamond Princess cruise ship so far.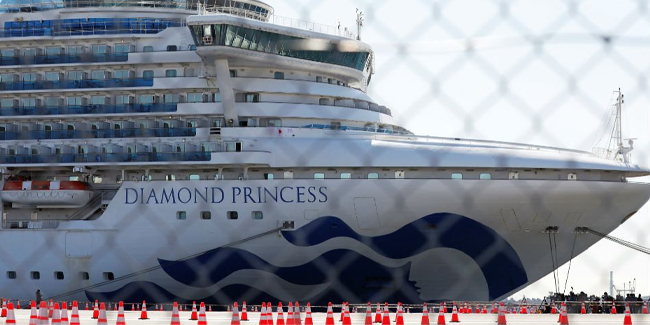 According to Japanese Health Minister Katsunobu Kato, 39 out of 53 new test results were found positive, adding that a quarantine official had also been infected with the 2019 novel coronavirus. He also said that four people were "in a serious condition, either on a ventilator or in an intensive care unit."
The World Health Organization (WHO) previously confirmed in a tweet that newly diagnosed cases of the 2019-nCoV should not extend the length of the quarantine as the quarantine period of the Diamond Princess "will come to an end on February 19."
WHO added that the quarantine period will be extended beyond February 19 "as appropriate only for close contacts of newly confirmed cases", thus, people on board the cruise ship "need to remain in quarantine for 14 days from the last contact with a confirmed case."
What can you say about this article? Just feel free to leave your reactions in the comment section.
Thank you for visiting our website. We hope we have helped you with regard to this matter. You may keep coming back for more informative guides. For more news and updates, follow us on Facebook!
READ ALSO | Ellen DeGeneres Invites 'Blind Balladeer' of Bacolod City