The United States announced Tuesday its first case of a SARS-like virus as the death toll reached six in China and sickened hundreds.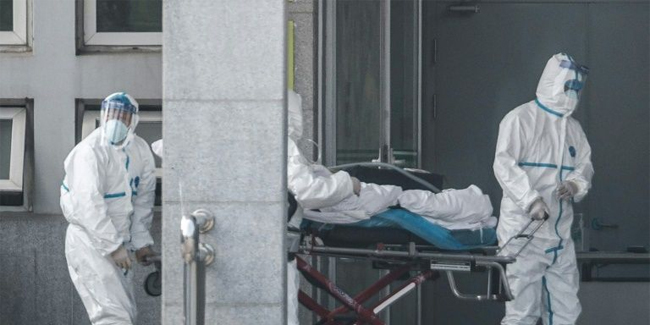 According to federal and state officials, a US-resident man was in good condition and approached authorities himself after reading about the SARS-like virus. Chris Spitters, a Washington state health official, said that he was "currently hospitalized out of an abundance of precaution, and for short term monitoring, not because there was severe illness."
Nancy Messonier, a senior official at the Centers for Disease Control and Prevention (CDC), also said that the overall risk to Americans remained low. A US-resident man was originally from Wuhan and returned to the US on January 15, which was two days before health officials started screening passengers at major airports arriving from China.
The development came as countries strengthened their efforts to stop the spread of 2019 Novel Coronavirus. The number of cases surpassed 300 and that raised concerns amid major Chinese holiday travel rush.
An expert from China's National Health Commission confirmed late Monday, January 20, that the virus can be passed from person to person. The Centers for Disease Control and Prevention (CDC) concluded that the person-to-person spread was currently occurring, yet it was "unclear how easily the virus spreads between people."
Mark Woolhouse, a professor of infectious disease epidemiology at the University of Edinburgh, stated that it needs more evidence in order to determine if the SARS-like virus spreads through the air or through close person-to-person contact. He also said that the SARS-like virus was "not as severe infection as its predecessor, the SARS coronavirus."
Thank you for visiting our website. We hope we have helped you with regard to this matter. You may keep coming back for more informative guides. You can now subscribe to our YouTube channel for Top 10 videos.
READ ALSO | Netizens Think That This Volcano Is The 'Real' Taal Volcano