A certain photo went viral when an employee of Mang Inasal was caught wearing pants with a logo of McDonald's inside his workplace.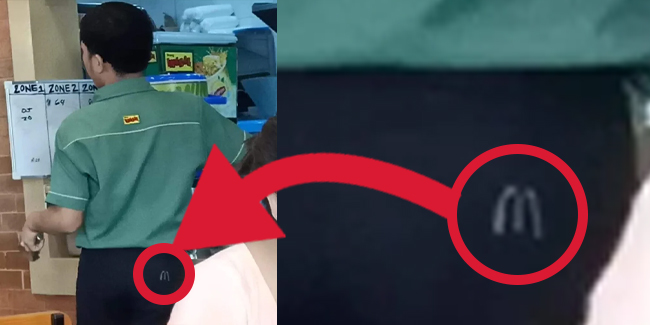 This, after a redittor u/FLys0L0 posted a photo of an employee of Mang Inasal wearing pants from McDonald's on Reddit inside a subreddit r/Philippines.
This photo has more than 150 upvotes as of this writing.
Netizens from Reddit started wondering about the photo. Some netizens said that it was "the best fastfood crossover ever", while others understood the employee's situation.
One of the comments claimed that an employee in the said photo was working on both establishments. Another comment said that netizens shouldn't "laugh at people working on fast food chains."
Others dubbed the said photo as "McInasal", "Mang Donald's", and a lot more.
After uploading this post on reddit, this photo was already circulating across social media platforms, with thousands of shares and reactions in total.
Thank you for visiting our website. We hope we have helped you with regard to this matter. You may keep coming back for more informative guides. You can now subscribe to our YouTube channel for Top 10 videos.
READ ALSO | Justin Bieber Admits Having A Battle With Lyme Disease