Criss Angel posted a video where he was cutting off his son Johnny's hair before shaving his head as his son was having a battle with cancer.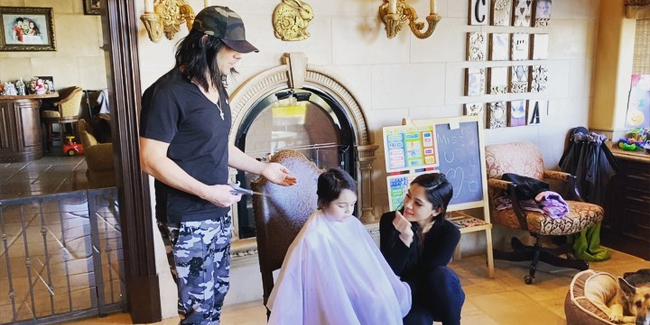 Criss Angel's son, Johnny, was still undergoing treatment for his cancer. In his Instagram post that was posted last Wednesday, January 1, Angel was asking his son if he wanted to shave his hair or let it fall out on its own.
He attached his video with hashtags #CelebrateLife and #2020.
His son was diagnosed with acute lymphoblastic leukemia in October 2015. Angel previously revealed that his son's cancer had returned.
Angel said in a statement that his family was "devastated by this unexpected news." He also said that they "believe that he will be in remission again soon."
Thank you for visiting our website. We hope we have helped you with regard to this matter. You may keep coming back for more informative guides. You can now subscribe to our YouTube channel for Top 10 videos.
READ ALSO | Former NBA Commissioner David Stern Dead At 77