Here's when and and how you should pay your Maya Personal Loan dues
MAYA PERSONAL LOAN – This article will teach you when and how you should pay your loan Maya Personal Loan dues.
A Maya Personal Loan helps you fund big life decisions with a loan of up to PHP 250,000 that you can pay in flexible monthly installments.
With this loan, you can apply for a loan with no extra paperwork, guarantor, or collateral required using your upgraded Maya account, receive your approved loan instantly in your Maya Wallet, and get a monthly add-on rate as low as 0.83% (effective interest rate of 1.40% per month).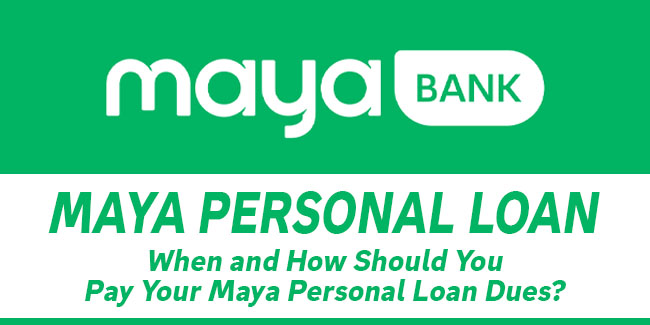 When and how should you pay your loan dues?
You may pay the total loan amount due on or before the due date at any Maya Center or through your Maya app. Otherwise, Maya will attempt to auto-deduct the remaining balance from your Maya Wallet on your due date.
Keep in mind that Maya will use all your available funds to partially pay for your loan if you don't have enough money in your Maya Wallet. Also, auto-deduction will continue every day until your past due amount is fully settled.
What will happen if you pay less than the loan amount due?
Your Maya account will be charged a late penalty fee equivalent to 0.17% of your unpaid principal amount per day until the past due amount is fully settled if you have any unpaid balance after the due date.
It is important that you need to settle your total amount due on your Maya app immediately so you can avoid incurring additional fees.
But what will happen if you pay more than the total loan amount due for the month?
When this happens, the excess amount will be applied as prepayment for your outstanding principal.
But if the excess amount is not enough in order to fully settle the outstanding principal, your monthly installments will stay the same until the outstanding principal becomes lower than your monthly installment.
This will help you continue to budget your money according to the original monthly installment rate.
Thank you for visiting Newspapers.ph. You may express your reactions or thoughts in the comments section. Also, you may follow us on Facebook as well.