Here are the benefits of paying your outstanding GGives loan balance in advance
GGIVES LOAN – This article will teach you about the benefits of paying your outstanding loan balance in advance.
GGives offers easy and simple installment payment option. With this, users can buy what they want and pay over time via GCash's light and flexible installment plans that will fit your budget when you shop in your favorite GCash Partner Stores.
If you don't pay your loan amount due on or before your due date, there's a PHP 100 fixed penalty fee for every missed due date in addition to 0.15% of outstanding principal balance and multiplied it to the number of days past due. But what will happen if you pay your outstanding loan balance early?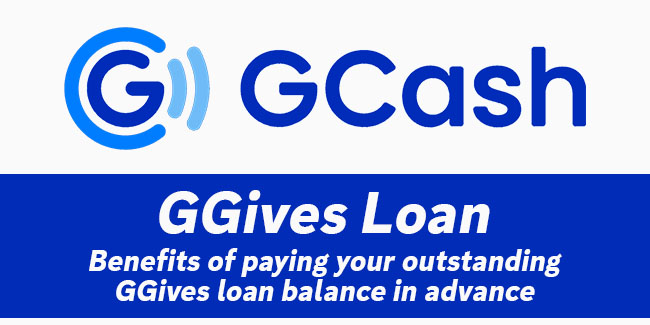 Here are the benefits of paying your loan in advance:
You can maintain (and even increase) your GScore and also have a good repayment record with GCash.
You can replenish your loan count limit and loan amount limit, allowing you to avail of another GGives loan as long as you are eligible for it.
You can possibly get better loan offers on your next loan.
You will receive an interest cashback that is based on the number of months remaining on your original payment schedule. Cashbacks, according to GCash, are seeded directly to your GCash wallet within 14 business days after the full balance payment has been made.
if you fully settle your GGives loan early but your interest cashback has not been credited to your account yet, you need to submit a ticket and include the correct date of the loan payment and amount so that GCash can assist you.
Thank you for visiting Newspapers.ph. You may express your reactions or thoughts in the comments section. Also, you may follow us on Facebook as well.