What Is "Taste" In Tagalog? (Answers)
TASTE IN TAGALOG – This article will teach you about the Tagalog translation of the word "taste" based on the context of the sentence.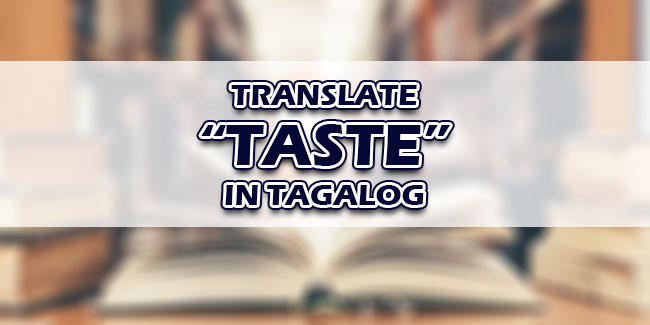 There are several Filipino words that don't have a direct translation in English, that's why we need context in order to fully translate them.
What is "Taste"?
"Taste" is an English term that refers to the sensation of flavor perceived in one's mouth and throat on contact with a substance.
What is "Taste" in Tagalog?
"Taste" can be directly translated as "lasa". The use of this word, however, may depend on the context of the sentence.
Here are some example sentences:
Ben told Bea that the food she had prepared tasted good.
Mark thinks this food doesn't taste all that bad.
Danica likes the taste of watermelon.
Bob told Betty that this food doesn't taste as good as it looks.
In Tagalog, these sentences could be translated as:
Sinabi ni Ben kay Bea na masarap ang lasa ng pagkaing inihanda niya.
Sa tingin ni Mark ay hindi ganoon kalala ang lasa ng pagkaing ito.
Gusto ni Danica ang lasa ng pakwan.
Sinabi ni Bob kay Betty na ang lasa ng pagkaing ito ay hindi kasingsarap ng hitsura nito.
Thank you for visiting Newspapers.ph. You may express your reactions or thoughts in the comments section. Also, you may follow us on Facebook as well.
For other English-Tagalog translations, visit HERE.