John Prats and Isabel Oli are both fans of Formula 1
JOHN PRATS AND ISABEL OLI — The celebrity couple took to social media to share glimpses of their eventful day at the F1 Grand Prix in Singapore.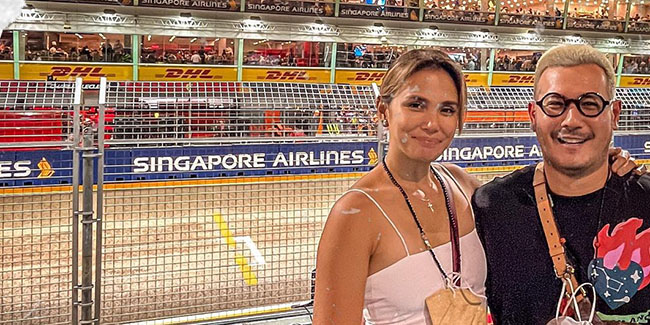 Isabel and John got married in a ceremony held in Batangas last 2015 and have since welcomed their 3 children — Daniel Freedom, Lilly Feather, and Lilla Forest. It was last May when the two celebrated their 7th wedding anniversary.
Sharing photos on his Instagram account, the actor-director said that he couldn't believe he was finally able to watch an in-person F1 event after 22 years of being a fan of Formula 1.
"Finally!!! Took me 22 years para makanood ng LIVE!!! Goosebumps! With my forever date pa," John wrote in the caption of one of his social media posts.