What Is "Lagnat" In English? (Answers)
LAGNAT IN ENGLISH – This article will teach you about the English translation of the word "lagnat" based on the context of the sentence.
There are several Filipino words that don't have a direct translation in English, that's why we need context in order to fully translate them.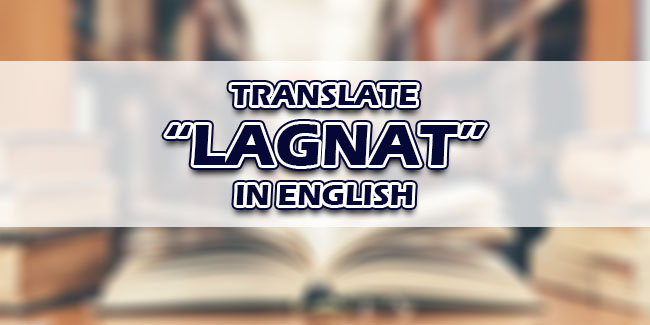 What is "Lagnat"?
"Lagnat" is a Tagalog term that refers to someone who has an abnormally high body temperature. Based on Mayo Clinic's definition, it refers to a "temporary rise in body temperature" and it's "part of an overall response from the body's immune system".
What is "Lagnat" in English?
"Lagnat" can be directly translated as "fever". The use of this word, however, may depend on the context of the sentence.
Here are some example sentences:
Napakataas ng lagnat ni Alexa.
Hindi nagtagal ay gumaling si Jasmine mula sa kanyang lagnat.
Naiwang walang magawa si Marco dahil sa sakit at lagnat.
Sinabi ni Leah kay Betty na dapat siyang uminom ng maraming likido kung siya ay may lagnat.
In English, these sentences could be translated as:
Alexa had a very high fever.
Jasmine soon rallied from her fever.
Marco was left helpless with pain and fever.
Leah told Betty that she should drink plenty of fluid if she has a fever.
Thank you for visiting Newspapers.ph. You may express your reactions or thoughts in the comments section. Also, you may follow us on Facebook.
For other Tagalog-English translations, visit HERE.